Dear Moms,
Do you want to take a shower? Do you want to go to the bathroom without your kids?
Do you want to have the time to apply makeup?
How about drink a cup of coffee?
Or – I don't know – spend 20 un-interrupted minutes on Facebook or Pinterest?
Well, you're in luck, because I have invented a product that will let you do ALL of this in peace!
Introducing…
The CLATCH! The only couch with a built-in Latch system.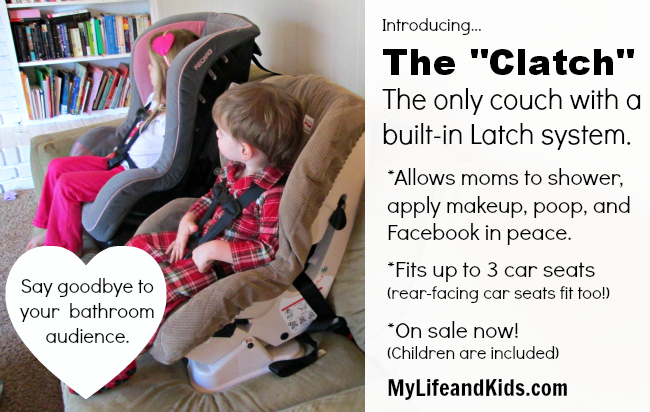 It fits up to three car seats (and – yes – for all you safety girls, it totally accommodates rear-facing car seats!)
When you need a little mommy time, just buckle them into their car seats, turn on the television, and take care of business.
They're safe – and you can be alone! (And 50% of kids actually enjoy it!)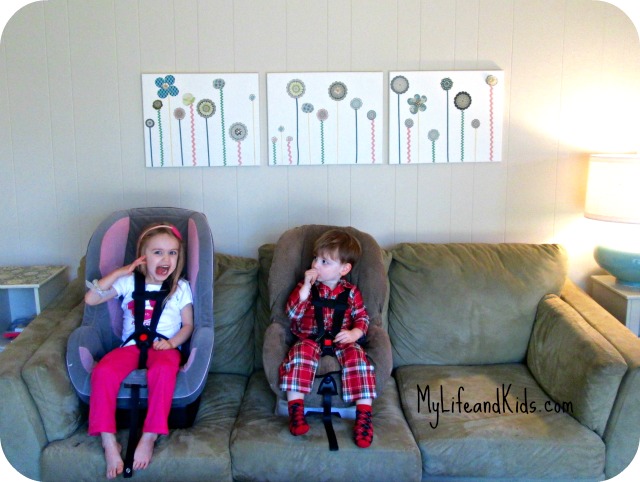 Leave a comment if you'd like to purchase one.
The price is reasonable, and the kids are included.