When I was growing up, we had a Cocker Spaniel dog named Ramona Quimby. (Yes, I got to name her. Yes, I was in 2nd grade and reading the Ramona Quimby books at the time.)
Ramona was an amazing dog. She loved to snuggle and eat. And eat. And eat some more.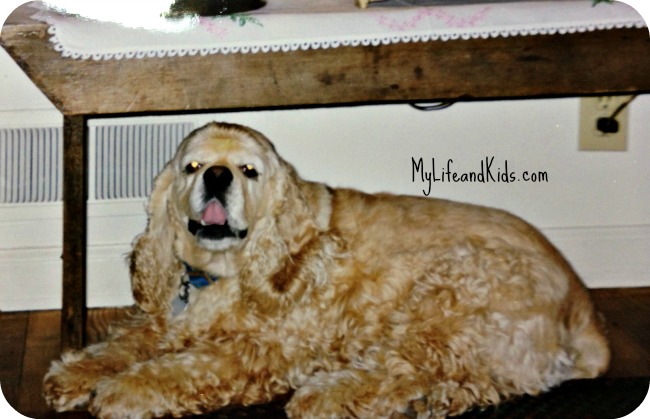 At one point, she was 20 pounds OVER weight.
My mom did everything she could to get Ramona's weight down. She was on the green bean diet. The slim fast diet. The starvation diet.
But nothing seemed to work. So we ultimately put her on thyroid medication.
Yes – we blamed our dog's weight problem on a thyroid disorder. The meds didn't seem to do anything to help her weight, but it definitely helped her self esteem to know that she wasn't fat – she was just big boned and had a thyroid disorder. The odds were stacked against her.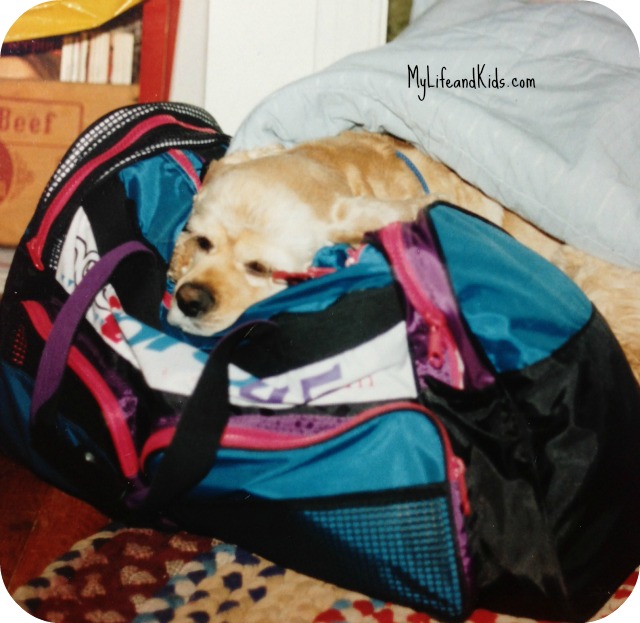 One night, after everyone had gone to bed, my mom went to give Ramona her thyroid medication – and accidentally took it herself.
I'm not kidding.
Later – in retelling the story to me – she said,
"I don't know what happened. One minute, I was putting the pill in a piece of bread and spreading it with peanut butter. I looked down at Ramona. She was wagging her tail and waiting for her treat. And then – it was like in slow motion – I put it in my mouth, and I ate it."
In a panic, my mom called Poison Control.
She didn't want to wake anyone up – and she really didn't want anyone to know what had happened – so she whispered into the phone and explained that she had, in fact, taken her dog's thyroid medication.
The Poison Control operator acted like she got this kind of call every single day. She told my mom to calm down, drink a glass of water and go to bed.
My mom very quietly got ready for bed and slipped beneath the covers.
Just as she closed her eyes, my dad turned over, put his mouth close to her ear…
and started barking.
That was more than 20 years ago – but to this day – when my mom does something that isn't so smart, my dad barks.
And my mom laughs.