Nothing motivates me to exercise like new workout clothes. Am I right?
But few things are further on my "to buy" list than new exercise clothes for myself.
Which is why I was so excited to learn about a new company – pv.body.
You take their special style quiz, pay their monthly fee, and every single month a box of brand new exercise gear arrives at your door (for free shipping!)
My first outfit arrived this weekend.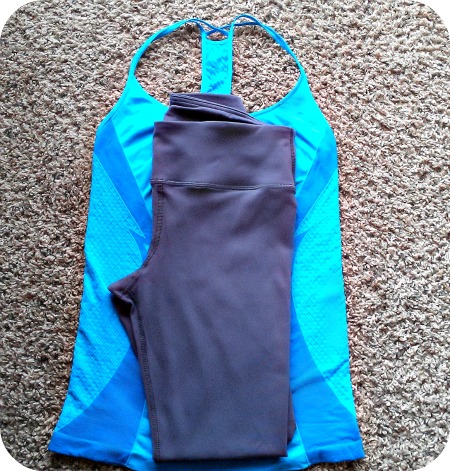 I received this super comfy racerback tank and a pair of pants that Even Steven said looked "fine" on me – which is code for AMAZING, SUPER HOT, FABULOUS, and the BEST EVER! (At least that's what I tell myself).
This video explains a little more about the company:
And of course there's a Discount!
Sign up for pv.body and get a $15 Lululemon gift card, plus 25% off your first month subscription. Click here to sign up and receive your discount!
Easy peasy lemon squeezy: pv.body is easy. Take the quiz, sign up and boom, an awesome package arrives at your door each month with a hand picked outfit for you!
Every outfit is styled just for you by a pv.body expert. Each month you receive an outfit worth $150, but you pay just $49.95. You're getting great, quality pieces for a fraction of the retail cost thanks to the relationships pvBody has built.
pv.body is not just another clothing company, but a lifestyle brand. Their blog is a great place to check out tips and tricks for healthy, delicious meals and at home workouts.
This is a sponsored post written by me on behalf of pv.body. The opinions and text are all mine.