When I was younger, I always thought I'd have a reputation for being super organized, thin and tan.
In that order.
Unfortunately, I am none of those things.
But – I do have a reputation…
For having a messy house.
My house is one that everyone feels comfortable in. Visitors walk in and immediately feel better about their mess. Some of them even feel sorry for me and make me meals (which is totally unnecessary but very much appreciated.)
The folks at Oreck took pity on my perpetually messy house, and they sent me a Magnesium RS vacuum cleaner to test out.
Now if you've ever been to my house, then you'll know that when my kids are awake, we are focused on playing.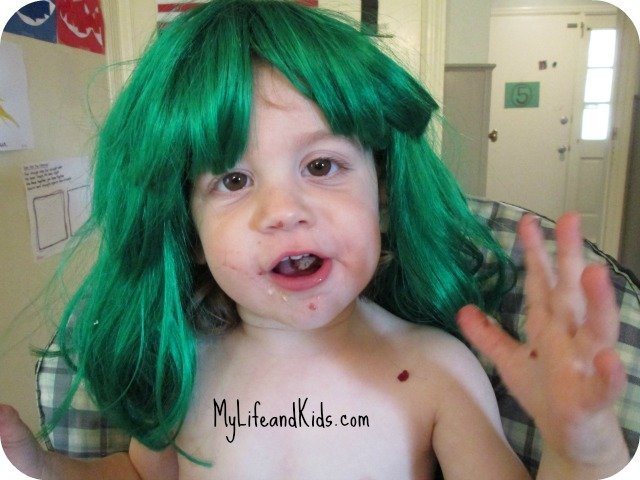 You want to get out the safety scissors and cut my magazines up into teeny tiny little pieces and scatter them all over the floor?
Sure, why not.
You want to mix all the playdoh together and then pinch them into teeny tiny little pieces that land on the floor?
Let's do it!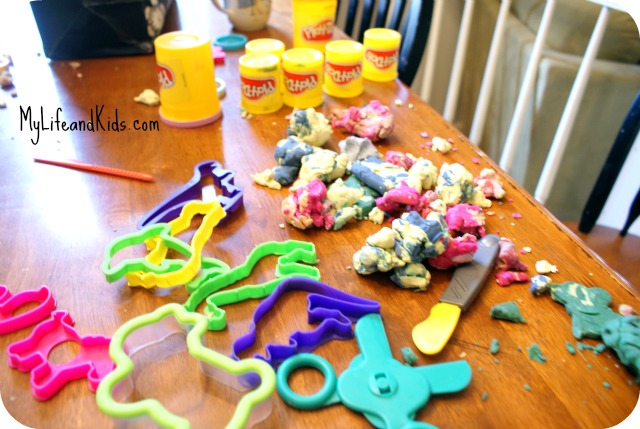 You think it would be fun to drive your trucks through a pie plate filled with Cheerios and Rice Krispies?
I think that would be fun too.
And while I work hard to teach my kids the importance of cleaning up their own messes, there are times (like 10 minutes before naptime), where little people are melting down around me and the very best thing I can do is to get everyone into their beds as quickly as possible.
Which often leaves me with a giant, vacuum-worthy mess come naptime.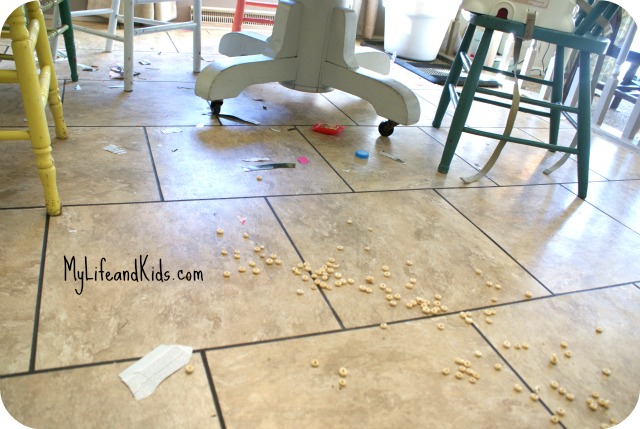 When I first received the Magnesium RS, I was skeptical.
It only weighs 7 pounds. How much suction could it possibly have?
There's no switch to go from hardwood to carpeting – would it really clean both?
Could it handle the messes that my kids make?
So I put it through the ultimate Mom Test.
Cheerios? Handled them in one swipe.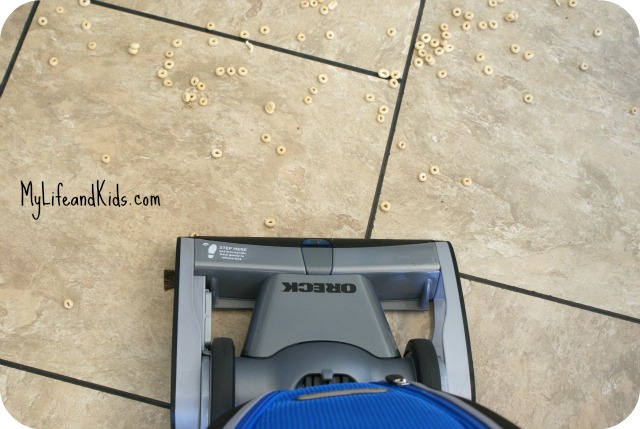 Playdoh? GONE
Little pieces of paper? Disappeared.
Here's what else I loved:
It goes from carpet to hardwood without me having to change anything. And the suction is shocking. Truly.
It's so lightweight that someone else can use it too!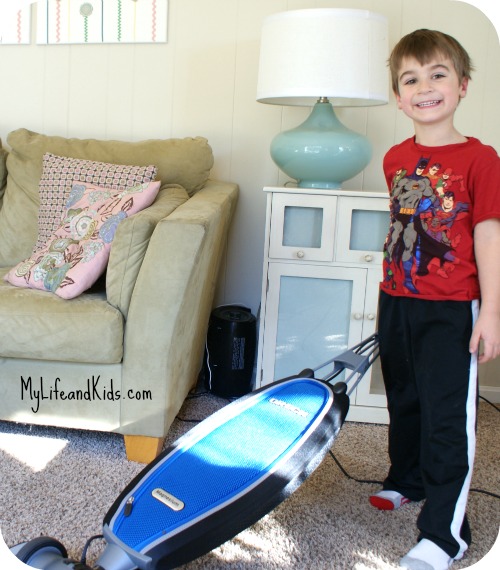 It swivels like a mother. (And – trust me – I can swivel). This means that I don't have to deal with a hose or attachments to get underneath my table and chairs, or the area beneath my kitchen cabinets. It does it all.
And did I mention that it only weighs 7 pounds?
I'm totally sold!
You can click here to read more about the Magnesium RS, and the other fabulous products from Oreck!
Announcing! The Messiest House on the Internet Competition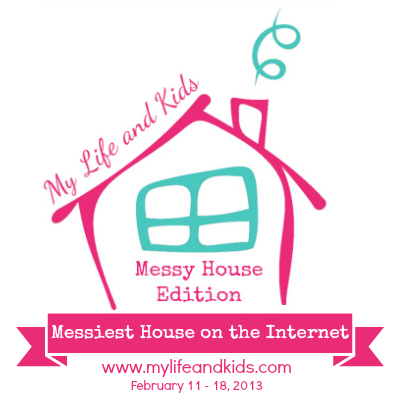 The Messiest House on the Internet Competition launches on Monday!
With the help of some amazing neighbors (and my mom), I narrowed down the hundreds of messy house pictures I have received, to the 32 messiest houses on the internet.
They'll be competing bracket-style all week long next week. So I hope you'll stop by to vote for your favorite messy houses!
The four semi-finalists in the competition will take home a copy of Clean Mama's awesome eBook: Pulling Yourself Together.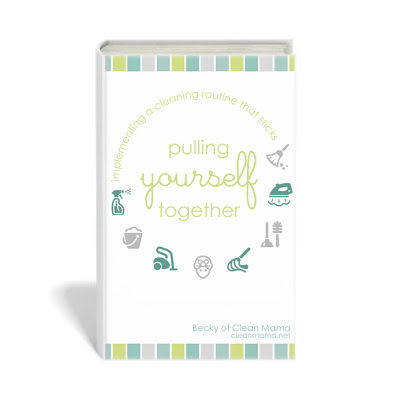 It retails for $10 and is chock full of great information to PULL YOURSELF TOGETHER! (Not that any of us need to.) You can click here to read more about the eBook.
The winner of the Messiest House on the Internet Competition will take home their very own Oreck Magnesium RS! Retailing at $499.99, this is an amazing vacuum cleaner – that can help even the messiest of houses!

You can Win Too!
As an added bonus, every single visitor next week will be able to enter a giveaway for a chance to win one of four great prizes!
Clean Mama is giving away three MORE copies of her fabulous eBook!
And one winner will take home the Ultimate Handheld vacuum cleaner from Oreck.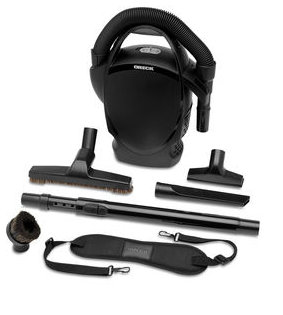 Retailing for $149.99, this vacuum cleaner is ideal for those hard-to-reach spaces plus stairs, furniture, ceiling fans, molding, bookshelves, curtains, drapes, light fixtures, and more. (You can click here to read all about it.)
I'm looking forward to seeing you next week, and good luck to all of my messy houses!
Disclosure: I was provided the Magnesium RS and Ultimate Handheld vacuum cleaners from Oreck. The opinions in this post are my own. Oreck Corporation provided the prize for the Messiest House on the Internet Competition but is not the sponsor of the competition or the sweepstakes.