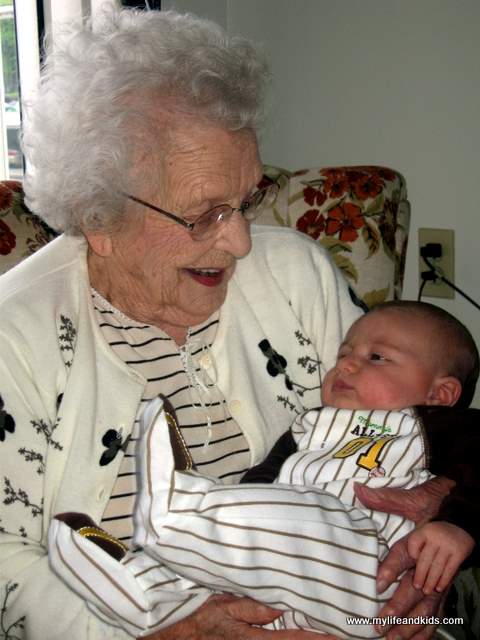 Meet my great-grandmother. Nanny celebrated her 105th birthday in September. She's feisty, funny – and still living alone.
When she was in her 80′s (20 years ago!) she decided to go on a diet. She started riding the exercise bike in her apartment complex, and she started drinking Slimfast shakes.
After about a week, she called my mom to discuss the new diet.
My Mom: How are the shakes going?
Nanny: Well, I don't know if I'm going to be able to keep this up.
My Mom: I've heard it's not easy.
Nanny: I just don't know how people do this. I am just so full all the time.
My Mom: You're full??? Most people are really hungry. What do you mean, you're full?
Nanny: Well – it's really hard to drink those shakes in-between my regular meals!