When my brother left the house for college, my mom replaced him with a dog.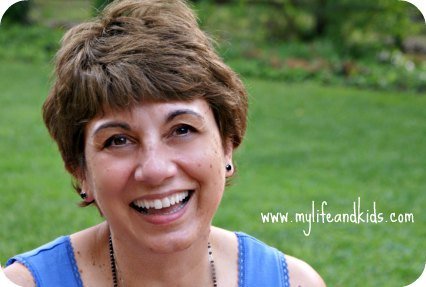 Ella was the sweetest Cocker Spaniel puppy on earth. So much better than my brother!
My mom would heat towels in the dryer and rock Ella to sleep at night.
Ella would go to school with my mom every day and "help" her counsel the little elementary kids.
Ella liked to snuggle and cuddle and every now and then it was pretty obvious that she was smiling at us.
Yes – Ella was a pretty great replacement for my brother.
But one day, Ella just wasn't herself. She seemed a little… skittish.
A little anxious.
We thought maybe she was getting a doggy cold or maybe the cat had been picking on her.
After a few days, my mom took her to the vet. But they couldn't find anything wrong.
After a few weeks, my mom was getting really worried. So she talked to a friend, who talked to a friend who talked to another friend. And it was decided that there was only one thing my mom could do.
She needed to seek the help of a doggy psychic.
This was before the days of the Internet, so we were all thrilled when my mom was able to find a doggy psychic in the United States that did phone consultations.
So with a credit card in one hand and her trusty portable phone in the other, my mom had a one-hour consultation with the doggy psychic.
I found it a little strange that the dog didn't even need to be in the room for the session. I mean – you'd think it would help the psychic if Ella at least sniffed the phone or something. But – apparently – that was unnecessary.
What was wrong with Ella?
Well – according to the doggy psychic, she was having terrible nightmares every single night. She wasn't sleeping well – and therefore she wasn't herself during the day.
Some warm milk and a little lavender in her dog bed was guaranteed to do the trick.
My mom was thrilled to finally have some answers – and was more than happy to pay my college tuition to get those answers.
And I was thrilled to learn that one day after I had kids and started being a stay-at-home mom, I'd be able work from home and make a whole lot of money without any training or expertise needed.
Yes, I've started my very own Dog Psychic Business
It's called My Life and Pets, and here's the best part…
I don't even need to talk to you on the phone. You can just send me an email telling me what's going on with your dog, and I'll respond with the solution.
Payment is $10,000 per email. No refunds.
I have no doubt that my mom will be my first customer.