The last seven days of my life are a bit of a blur.
I've battled a stomach bug,
been awakened in the middle of the night with a puking 4 year old,
prayed for a potty-trained 2-year-old as I changed diarrhea diapers for days,
went camping in the woods for four days – when temps were in the 30s at night,
And celebrated a 6th birthday!
It has been a long week. Full of lots of tears, puke, poop, laughter, joy, celebration – and pit toilets.
In the woods.
Believe me when I tell you that having three out of five family members battling a stomach bug and going on a four-day camping trip with three little kids, Even Steven and my parents has given me a lot of blogging inspiration.
But I'm not sharing any of that with you today. I'm way too tired – and I'm spending my day getting carsick while Even Steven navigates our family out of the woods and home to the suburbs.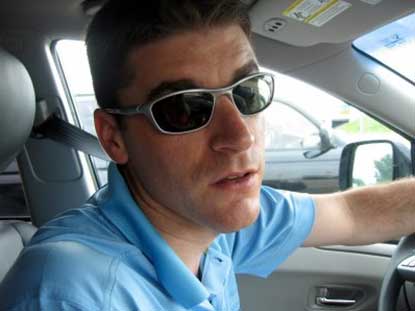 I did, however, want to tell you about my mom's new favorite blog – which I've heard a lot about during our last four days of camping together.
Oh my gosh – she's so hilarious.
BWAHAHAHAHAHA – did you read today's post? It's THE funniest thing I've ever read.
Ever.
Ahem…
Her Royal Thighness is over 50. She calls herself chubby.
She has blog posts called Goodbye Jello-o Brick Road and HELP! My Hipness Has Fallen and it Can't Get Up.
Yes – she really is hilarious. Even for people like me who aren't over 50 and may or may not be chubby.
So while I spend my day unpacking from camping and trying to get the smell of smoke out of our hair, head on over to Her Royal Thighness.
Be sure to tell her that her biggest fan – my mom – sent you.