This secret cleaning tip has been passed down in my family for generations.
My great-grandmother shared this tip with my grandmother. She shared it with my mother. My mother passed it on to me.
It has been top secret – until today.
I use this cleaning tip almost every single day. Now you can use it too.
Minutes before company walks in the door.
Just as you see your husband's car turn down your street on his way home from work.
Any time you need to feel like you accomplished SOMETHING today…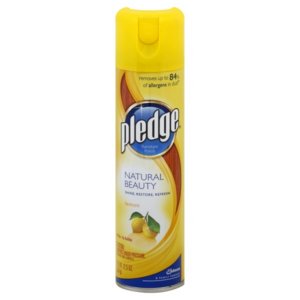 Grab your can of Pledge, and spray it near the front door.
Works every single time.
Company: Wow – it smells so clean in here. I hope you didn't go to too much trouble.
Nope. Not at all.
Even Steven: Wow honey – you've been working hard today.
Yup – barely even had time to blog.
Try it – you're going to love it!
Want to be fully company-ready in 20 minutes or less? I've got you covered.