Huge Announcement
In case you missed it earlier… I'm planning a Messiest House Competition, complete with amazing prizes for the winner, and a special giveaway for everyone to enter. (Trust me – you're going to want these prizes!)
If you have been holding onto your messy house pictures, send them in now. I'll be choosing my favorites to compete for the title of Messiest House on the Internet. Click here to submit your messy house pictures (cars and garages count too!)
A Messy Toy Room
Messy House Owner: Desiree at PezJunky
The owner says: I was cleaning up in the living room and my 4 kids literally dumped out every toy we own. By the time I came in (and the older 3 kids scattered) I could barely see my youngest in all the mess.
I decided I might as well go through this mess too. We got rid of a bunch of stuff and organized it, but about once a week it gets almost this bad again.
Be sure you look closely to find the little guy hidden in the toys.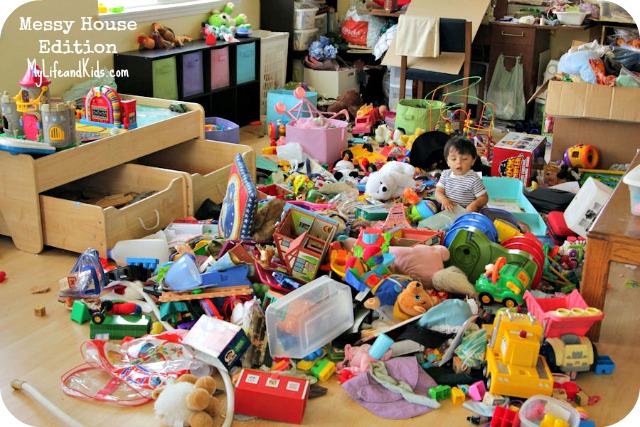 Click here to see more kid messes!
Think your house is messier? Send me your pictures! (Garages and cars are welcome too!)