Messy House Owner: Debbie from Wrinkled Mommy
Debbie says:
These photos were taken when I "thought" my son was taking his nap. Obviously he was not taking his nap.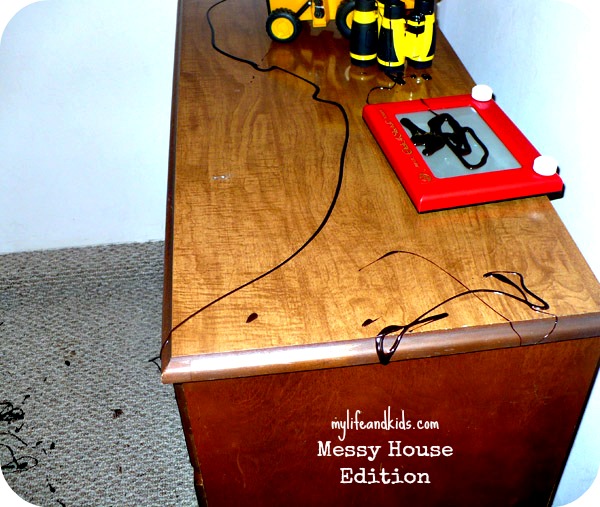 At first glance, I thought we were dealing with permanent marker on a desk. Annoying – but nothing a little toothpaste can't fix.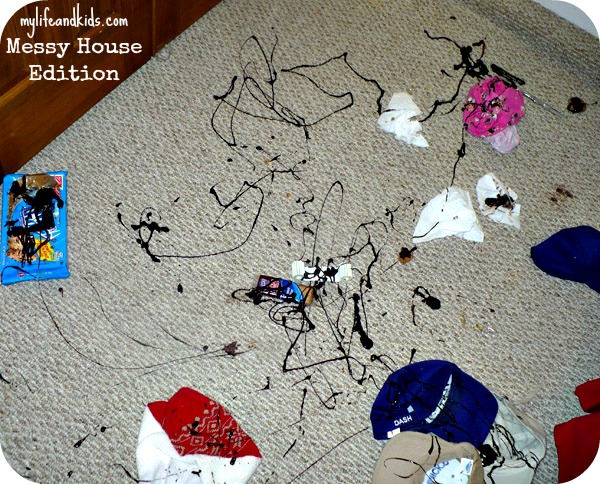 Then I realized that this was NOT magic marker. Maybe chocolate syrup?
And now I am telling myself that it MUST be chocolate syrup. Right? Please let it be chocolate syrup!
Thanks for sharing your pictures Debbie! Be sure to stop by Wrinkled Mommy for a very cool look at Life & Parenting – Illustrated.
Remember – Life isn't Pinterest-Perfect – and our houses don't need to be either!