Messy House Owner: Kelly
The owner says: Unfortunately, this is the norm in my basement.
I have a one year old walking tornado and a 4 year old – both girls.
Funny thing is – first pic is of the play room… not too horrible (it's supposed to be messy, right?)
The second pic is of the family room – a few steps away from the play room. Everything on the floor was actually dragged from the play room and ended up in the family room.
I'm not sure why we even try to separate the two.
The Play Room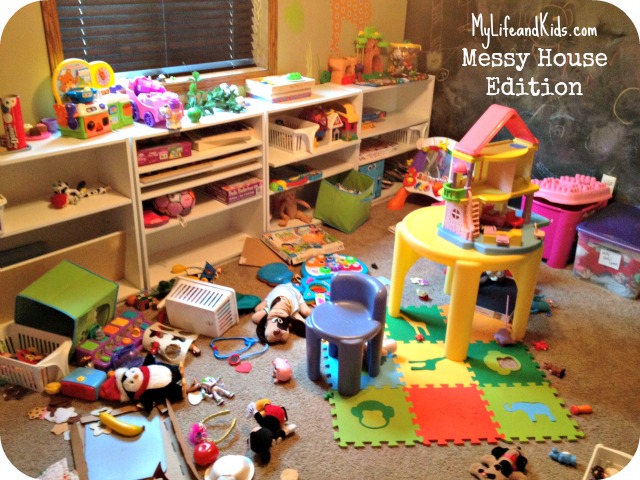 The Family Room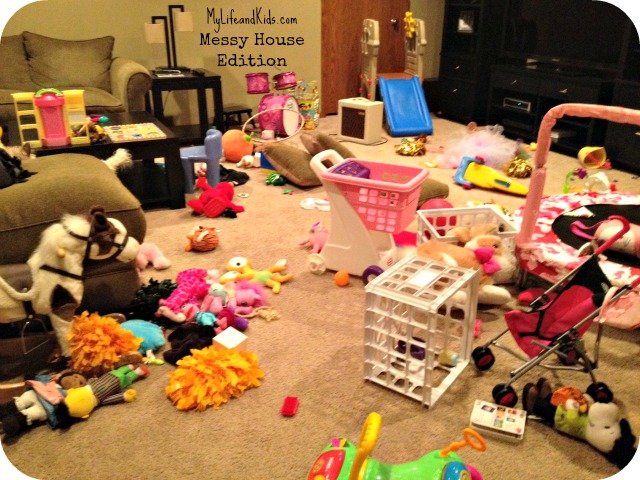 What do you think – can you relate?
Remember – Life isn't Pinterest-Perfect – and our houses don't need to be either!
Think your house is messier? Send me your pictures! (Garages and cars are welcome too!)