I found some old college pictures last week.
Specifically, I found some pictures of my freshman dorm room.
More specifically, I realized that I cannot blame my messy house on my kids.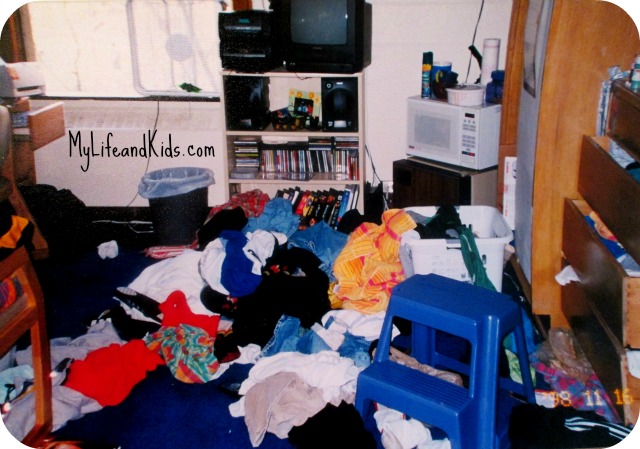 Nope – it looks like I'm going to have to take full responsibility.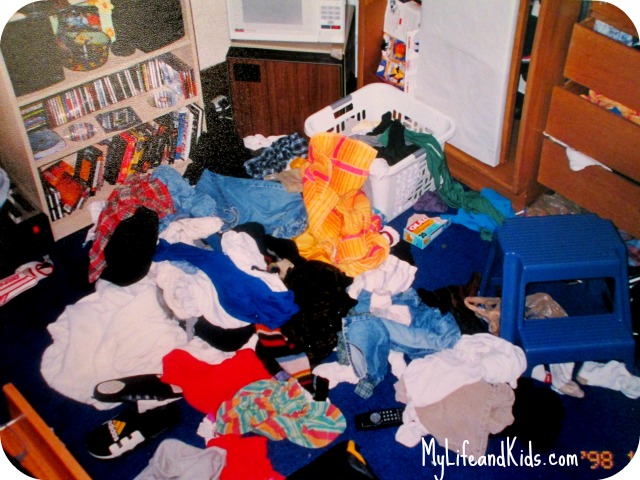 Even my roommate's teddy bear couldn't take anymore…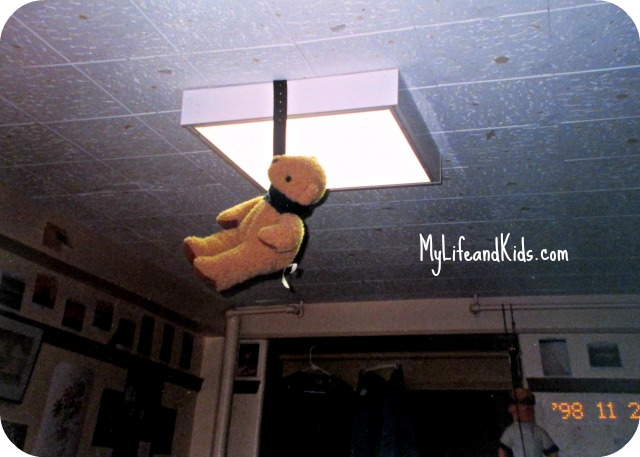 Mark your Calendar!
The Messiest House on the Internet competition starts on Monday, February 11th. I'll be narrowing down all messy house pictures to the "sweet 16″ – and we'll be voting bracket-style the entire week.
Stay tuned for more details.
And in the meantime – you can see more messy house pictures right here.
(And submit your own messy house pictures here.)