I dream of a laundry fairy that sneaks into my home at night and PUTS AWAY my clean clothes!
I can wash them.
I can fold them.
But why is it so difficult to get that clean, folded laundry into the drawers where they belong?
Luckily, I have these pictures to let me know that I'm not alone…
"Messy" Laundry Room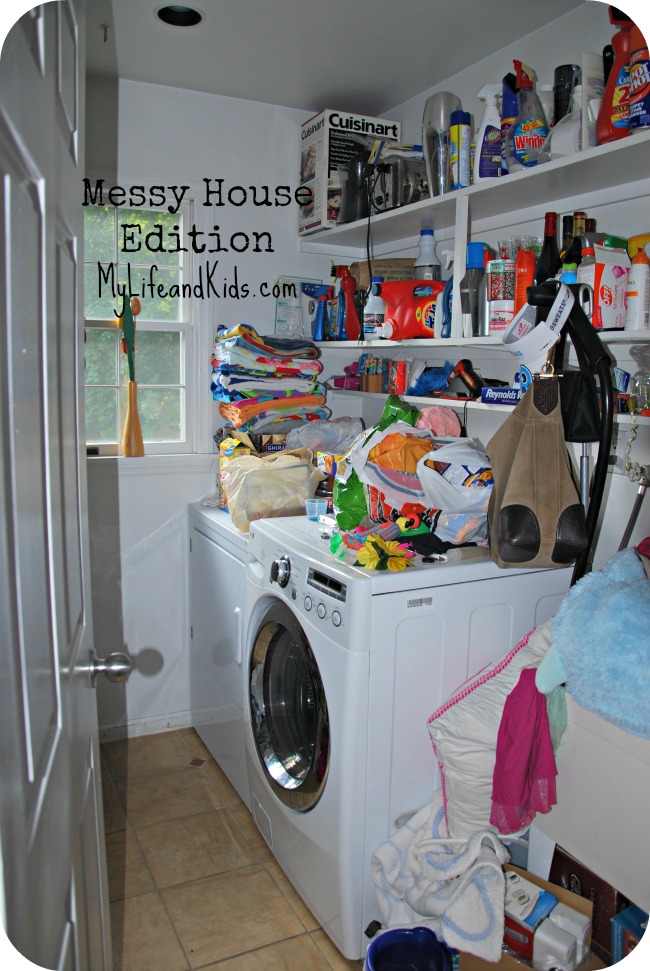 Karen is a frequent flyer on the Messy House Edition (you can see her basement here).
To be honest, I think her laundry room looks pretty darn tidy. But I am curious about the brown item hanging next to the washing machine.
Is it a bag?
Or is it some new-fangled undergarment that I don't know about because I'm a housewife living in the suburbs? Anyone care to enlighten me?
And I just have to ask – is that a huge jar of sprinkles next to the bug spray?
Mega Laundry Piles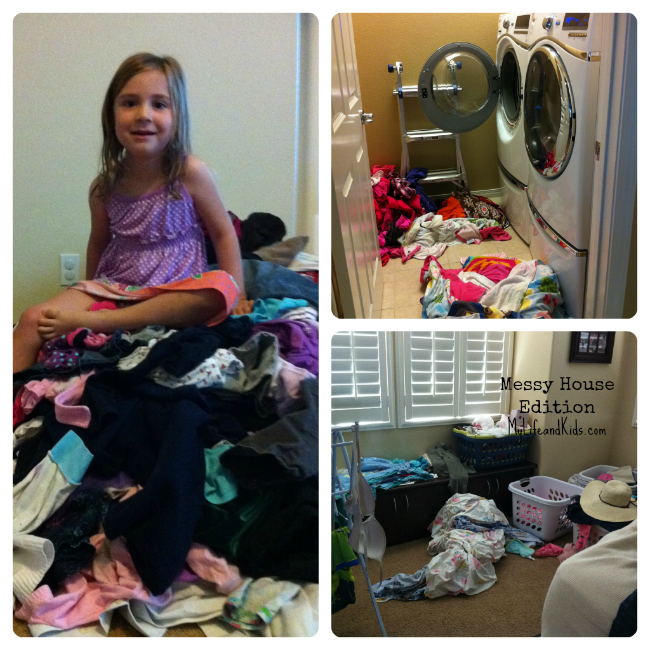 Just Keep Swimming made a little collage of her laundry piles for me.
And I'm so glad she did – because this is another part of the laundry mystery that I just don't understand. Why doesn't my laundry just stay in one place?
It seems that I have baskets of nearly folded or dirty clothes in several different areas of the house. And – clearly – I'm not alone. (Be sure to visit Just Keep Swimming – she's fabulous!)
Anonymous Laundry Room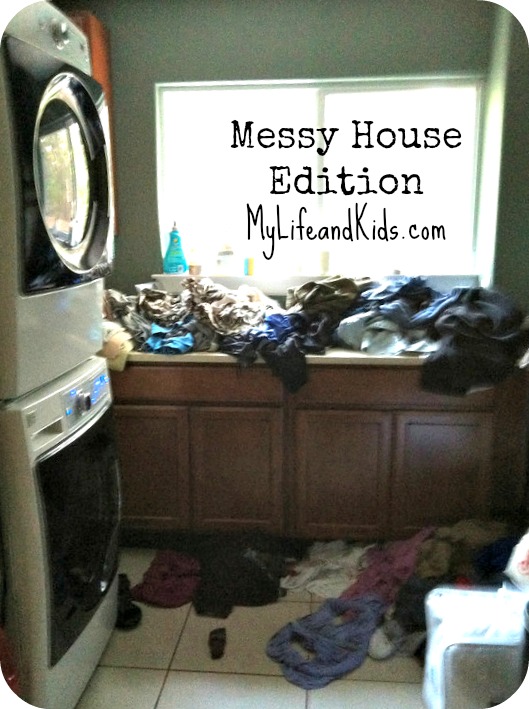 I love it when an "anonymous" submission comes through, because I figure that means it must be SO bad that people don't even want their first names associated with it.
This doesn't look too bad to me – but it does make me feel a little better about my dirty laundry.
Where Are We Sleeping Tonight?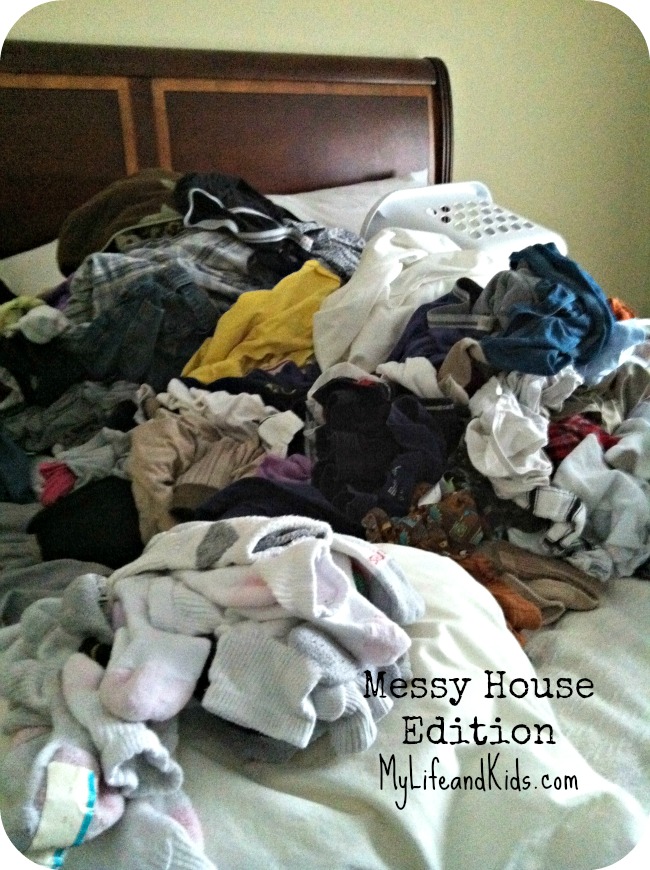 This Happy Mom has an impressive laundry pile!
And it illustrates why I NEVER fold clothes on our bed – because where would we sleep if I did that?
I haven't been able to fold a pile of laundry uninterrupted since 2007. That would be way too many nights in the guest room if I dared to start folding on our bed.
You're a brave woman Happy Mom!
Taking a Swim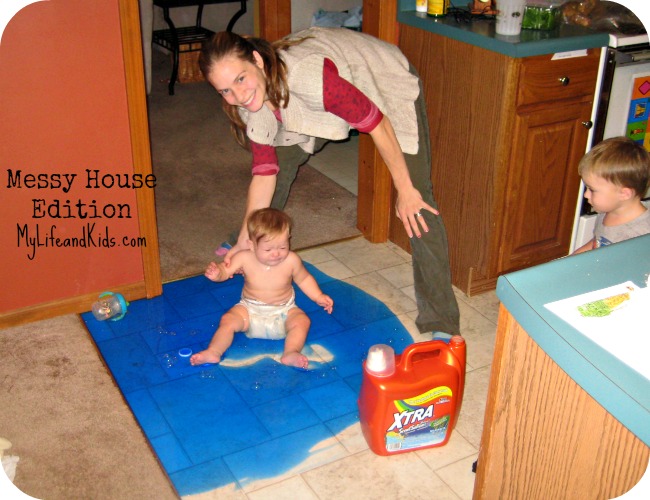 This takes cleaning the baby to a whole new level!
Here's what Jessica has to say about her submission: "Both my husband and I were in the kitchen when this happened…. in the kitchen! I was cooking dinner, and he was at the computer (surprise).
Neither of us even noticed until the baby started crying because she was tired of swimming in detergent."
Feel better?
See? You're not alone in your laundry agony.
But while you're here, you might as well share – what's your least favorite part about cleaning clothes?
Remember – Life isn't Pinterest-Perfect – and our houses don't need to be either!
Think your house is messier? Send me your pictures! (Garages and cars are welcome too!)