When IKEA first reached out to me and asked me to share some tips for better mornings and smoother evenings as part of their First :59 program, I jumped for joy. And then I laughed and laughed and laughed.
Mainly because our mornings used to be total disasters. In fact, people would have used me as an example of what NOT to do – not ask me for advice on making mornings smoother.
My kids wake up early. Like at least a full two hours before the bus pulls up.
So I could never understand why we were always feeling rushed, why I always felt like I was yelling, and why we never seemed to have enough time to get ready for school.
I experimented with several things, (they even slept in their clothes once,) but nothing seemed to make much of a difference. It was always the same. Me yelling at the kids that the bus was ALMOST HERE and why didn't anyone have their shoes on or their bags packed, and my kids looking at me like I had five heads.
And then I had one of those "AHA" moments – and the answer slapped me in the face. The culprit? Electronics!
When the kids were little, the television or the iPad was the only way that I was able to get myself ready. Everyone would watch a show or take 30 minutes on the iPad, and I would rush to grab a shower, get dressed and attempt a little makeup before we walked out the door.
As the kids got older,  we no longer needed electronics in the morning. But I never stopped the routine.
Which meant that my kids were watching an entire movie before going to school in the morning. Or I was having to ask my son 10 times to go brush his teeth because he was so tuned into his iPad that he couldn't even hear me speaking.
Once I took away all electronics before school, our mornings have become so much nicer.
We talk at breakfast.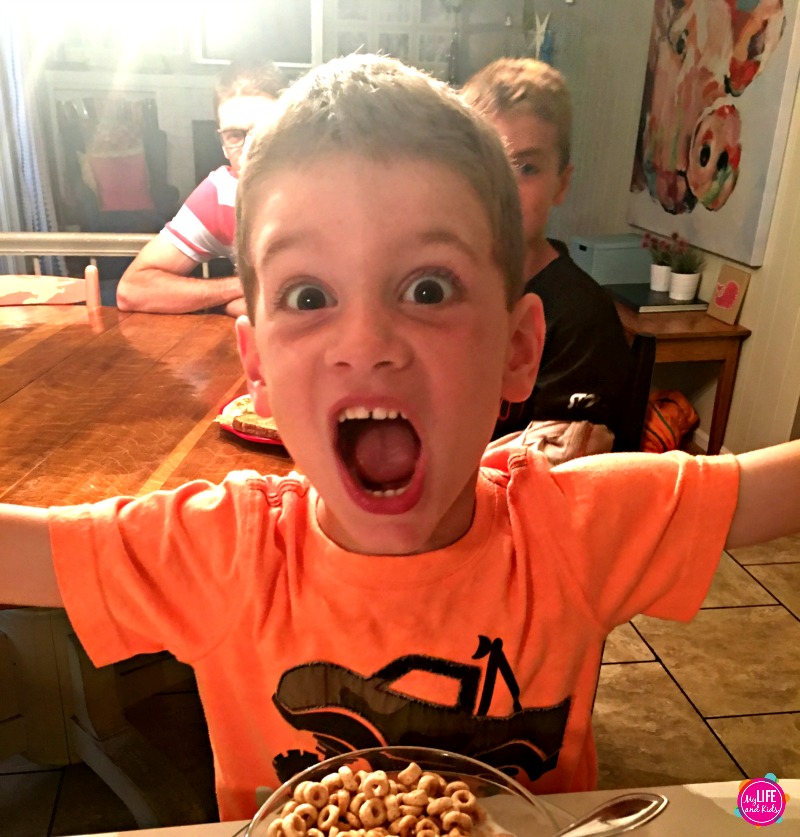 Everyone gets dressed in a reasonable amount of time.
My son actually hears me when I ask him to brush his teeth.
And we have so much time to spend together before the bus comes!
Sometimes Alice plays in her room.
She says that she likes to pretend her dolls are having a dance party.
The boys usually find a puzzle to put together or some blocks to play with.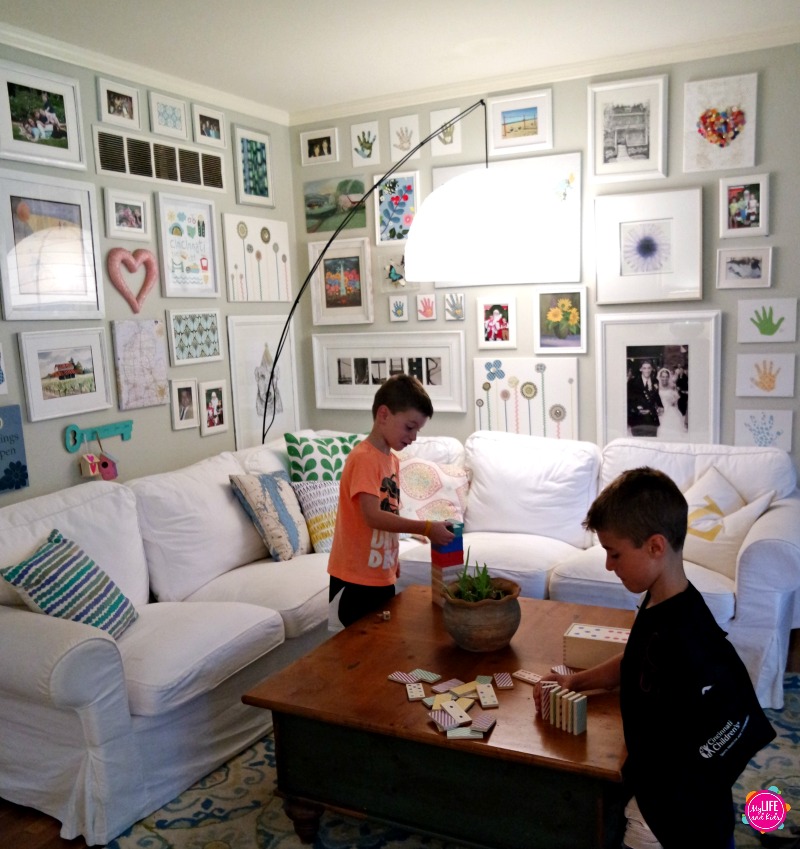 Or they work together to create some type of "masterpiece."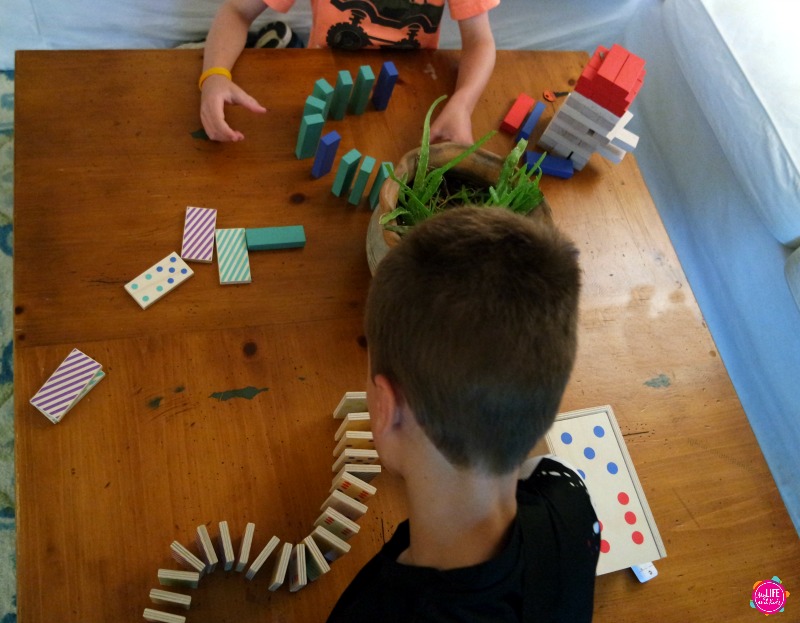 And do you know what the best part is? We walk outside five minutes before the bus comes and wait for it.
There's no more rushing.
No yelling.
And I feel like I'm sending my kids off to school with a lot of love and encouragement (instead of frustration.)
DISCLAIMER: I probably don't even need to say this, but our mornings don't always go smoothly. We're normal people just like you. The iPad gets snuck out some mornings. Other mornings, I have a last-minute deadline, so everyone watches a show while I crank out a little work. But our "no electronics" mornings are definitely our smoothest!
First :59 with IKEA
IKEA wants to help people better their mornings and evenings by offering resources to streamline and maximize those first 59 minutes after the alarm rings, and the last 59 minutes before we go to bed with their First :59 program.
I've gotten so many ideas from this program already, and I've loved sharing my own family's routines and resources to help others master their mornings and evenings –like these Get Ready Buckets, this DIY charging station, and these five ways to wake up happier.
Be sure to visit www.First59.com for tips, product suggestions and more tips for mastering your mornings and evenings.
FEATURED PRODUCTS from Alice's Room
KALLAX Shelf unit, white ($35.99) Note: we have two of these sitting next to each other. | SKUBB Box, light blue ($14.99/3 pack)
FEATURED PRODUCTS from the living room

EKTORP Sectional, 4-seat corner, Vittaryd white ($899) Yes, we are obsessed with our white couch! | RIBBA Frames, white ($14.99) | REGOLIT Floor lamp with LED bulb, white ($59.99)
FEATURED TOYS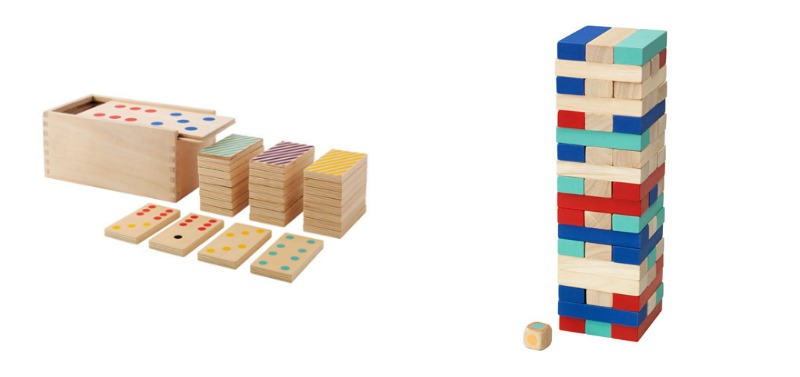 LATTJO Domino game ($12.99) | LATTJO Stacking game ($9.99)
This is a sponsored post. All opinions are my own.
Like it? Pin it!