Dear Alice,
You are my very favorite little girl in the entire world.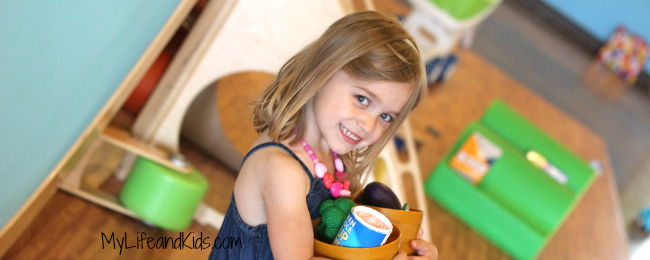 My very favorite.
I'll never forget when I found out I was pregnant with you. I was standing in the bathroom with your big brother Miles just a baby on my hip. We made faces at each other in the mirror while I waited for the test results.
When I saw that positive sign, I gave a cheer of joy, your brother clapped, and the smile didn't leave my face for a solid month.
I normally don't enjoy being pregnant, but I loved my pregnancy with you. Your dad didn't want to find out whether you were a boy or a girl, but I just knew you were a girl.
I knew it.
I bought you a pink sleeper to wear home from the hospital. And I had your Yia Yia buy you pink sheets. There wasn't a doubt in my mind.
And when you were born, you were a tiny bundle of girly perfection.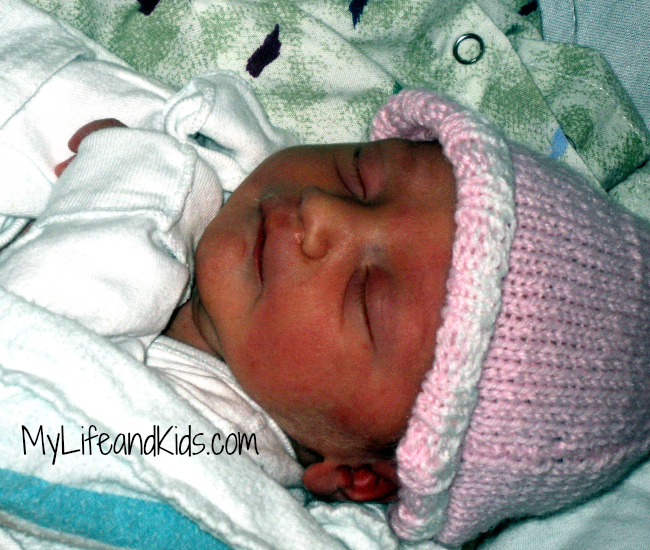 I can't even remember all of the ridiculous names that we had picked out for you, but the moment I saw you, I knew you were going to be Alice.
And while we were still in the hospital, I received an amazing gift from your Yia Yia.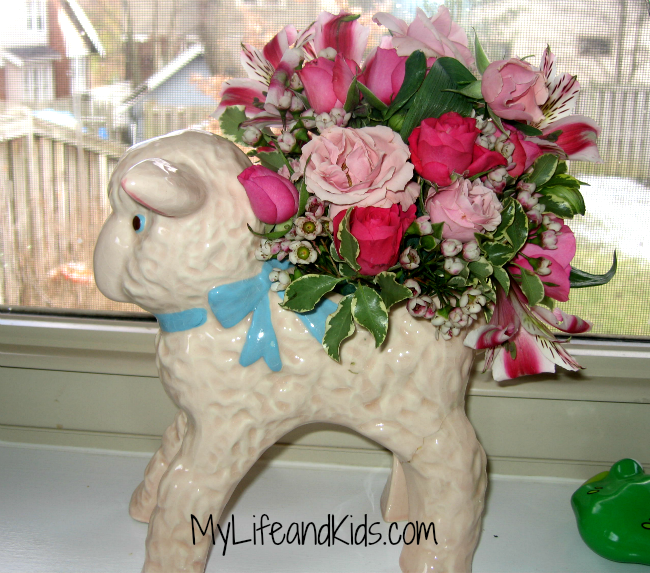 Nanny – your great-great grandmother – gave this pink sheep planter to her daughter (your great-grandma Meemaw) when she gave birth to her first girl (your grandmother Yia Yia).
Meemaw gave the planter to her daughter (Yia Yia) when she gave birth to her first little girl (me.)
And Yia Yia gave the planter to me, when I gave birth to you.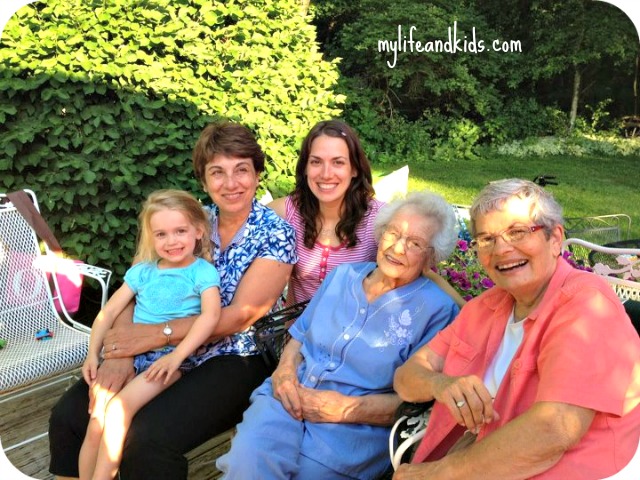 And if you ever have a little girl, you will be the fourth generation to receive this very special gift.
Your brother is going to Kindergarten next week, and I am surprisingly emotional about it. I can't believe he's not going to be with us all day every day.
And while I'm so excited for him to ride the school bus and have this exciting adventure of school, I just can't believe that you are all growing up so fast. And that next year, you'll be the one picking out a back pack and shoes that tie and talking with excitement about riding the bus and buying your lunch.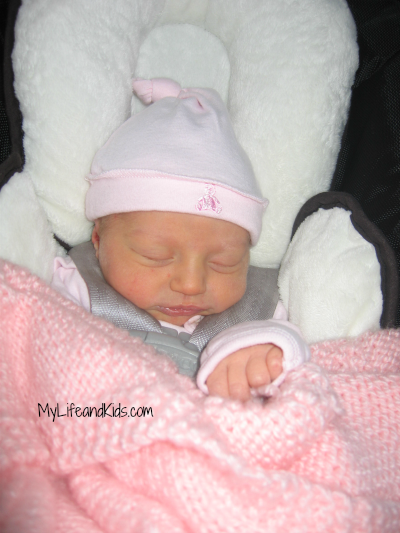 When did all of this happen?
I want you to know that I am so lucky to know you. And tuck you in every night. And see your big smile every morning.
I want you to know that being smart, kind and generous are more important than anything else. You don't need to be pretty or funny or popular or skinny or good at sports. If you are smart and kind and generous – you can hold the entire world in your hands.
I want you to know that if you ever start a blog and write things about me like I write about my mom… then I will still love you. And I will call you on the phone and read you comments and be your biggest cheerleader.
I want you to know that I will keep your pantry stocked with Crisco when you move out of the house someday.
I want you to know that when I look at our family, I feel so blessed.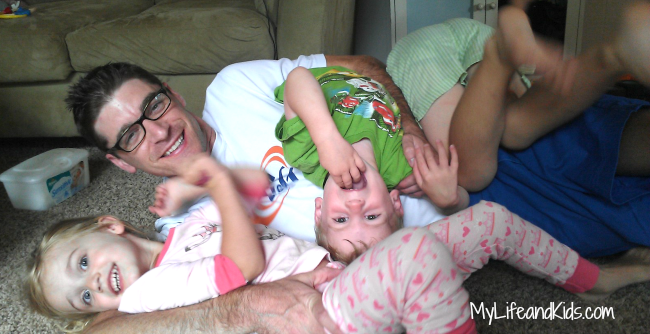 I love you, little girl.
Love,
Mom
I'm partnering with Helzberg Diamonds to share love stories in support of Make-A-Wish.
For every love story shared at iamloved.com, Helzberg Diamonds will donate $1 (up to $5,000 per month!) to Make-A-Wish!
Visit iamloved.com to share YOUR love story and help a child receive their wish. (It's easy and fast – I promise!) While you're there, you can meet some inspiring children who have benefited from having a wish experience.
As part of the iamloved ambassador program, I've been sharing my favorite love stories for the past month – and reminding you to share yours at iamloved.com!
Help me help kids! Visit iamloved.com to share your love story today.
This post is sponsored by Helzberg Diamonds. The opinions and content are my own.