When I had three kids in three years, I basically was either pregnant or breastfeeding for what felt like forever.
The past five years have aged me faster than all the other years of my life combined. I'm sure you can relate.
The sleepless nights. The growing belly body. The births. The milk production. The worry. And did I mention the sleepless nights? I mean – seriously – I was starting to look like this again.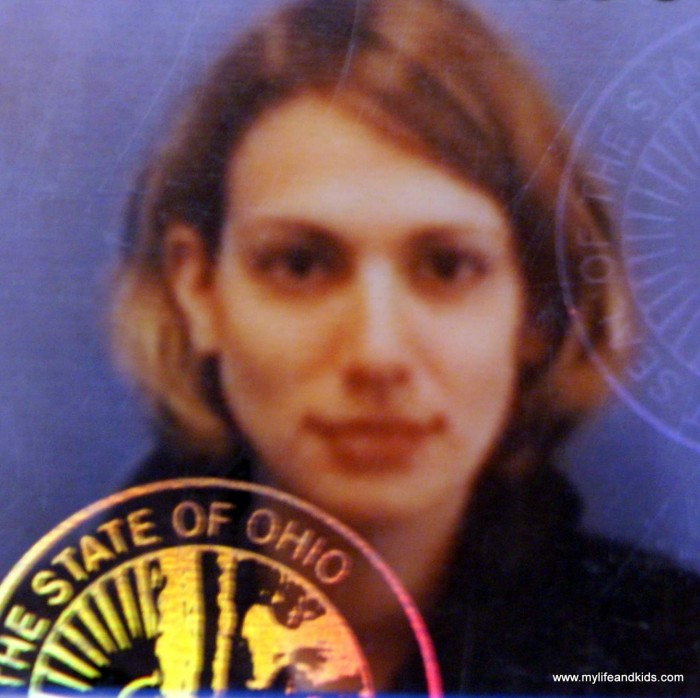 (You can read more about this picture of me here.)
As I complained about all of this with my (trashy) sister-in-law over the summer, she shared something with me that has kept me afloat ever since.
"Wait until your baby turns 2. Trust me on this. When your youngest is 2 – and you've gone an entire two years without being pregnant – something magical happens. You lose weight. You have more energy. Your body becomes more balanced, and you start to look like yourself again."
I've been comforting myself with this every time I've looked in the mirror for the past 8 months.
But then a week before my baby's 2nd birthday, I asked all of you on Facebook if this rumor could be true. Would I really wake up on my baby's 2nd birthday and look like myself again?
Your response? Heck NO!
You said I'd been lied to.
You can see all of the hilarious responses here.
Despite your warnings, I was still a little bummed when I woke on my baby's 2nd birthday and looked exactly the same as I did the day before. I just wanted to believe in magic so badly!
But here's the great thing. The wonderful ladies at Kate Ryan Skincare made some magic happen for me. They heard my tired, aging mama plea – and they came to my rescue!
I've only been using their fabulous skincare products for a few weeks now, but I can already tell the difference.
My skin is brighter.
I have some of my youthful glow back.
And I feel like I'm finally doing something to fight back against my tired, aging skin.
I may not be able to control how many times I (still) have to get up at night to tend to coughing kids or peeing kids or monsters in the closet. But that doesn't mean I have to look old and tired!
These are some of my favorite Kate Ryan Skincare products.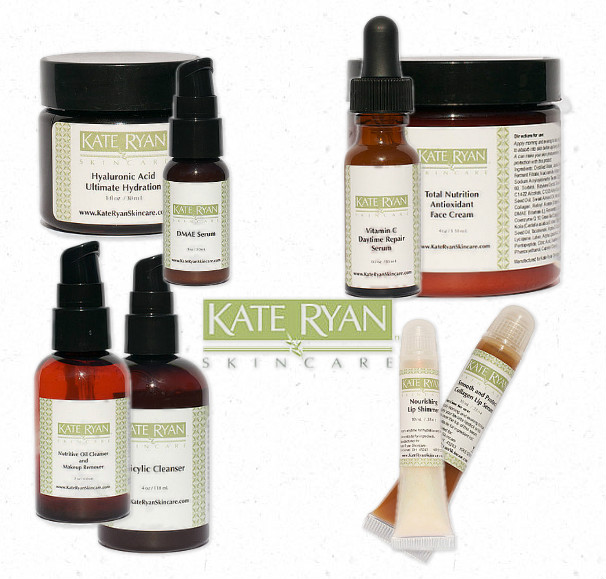 And I could go on and on about how my skin feels and how much I love this stuff, but Kate Ryan said it better than I ever could:
Everyone deserves to have beautiful skin. All Kate Ryan Skincare exclusive formulas contain the highest-quality ingredients, based on the latest research, at the maximum potency that is safe for use at home. Just as in nature, we leave out fillers that are of no value and only use ingredients that are synergistic and effective. Our commitment is to serious skincare, without built-in costs for retail shelf space and fancy packaging. We know that if you get great results, you will tell your friends.
I'm so thrilled with their skincare line (after just a few weeks) that I asked if I could share them with some of you. And of course, they said yes – because they're awesome like that!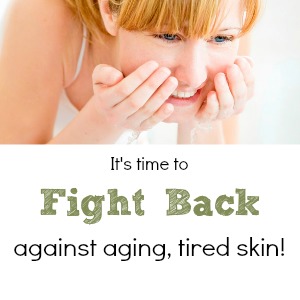 Kate Ryan Skincare is doing TWO things for us today, so that we can all take a stand against tired, aging skin.
First of all, they're giving away $150 worth of products – you can enter by filling out the Rafflcopter form below (it's easy – I promise.)
Kate Ryan Skincare Discount Code!
And since there will only be one winner of the giveaway, they're giving every single one of us 15% off our purchase. This discount code has been created just for My Life and Kids readers! (See – I told you they were nice like that!)
Visit KateRyanSkincare.com and enter code MYLIFEANDKIDS15 at checkout to receive 15% off your order.
Enter the Giveaway
They are giving away some of my favorite products – to help one lucky winner have beautiful, glowing skin!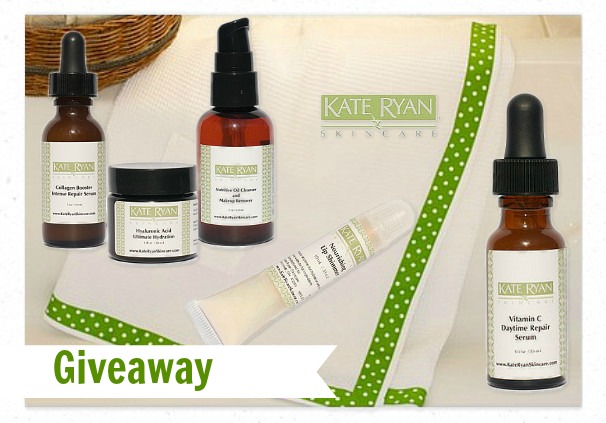 * Ultimate Hydration Package (valued at $76.50)
* Daytime Vitamin C Serum (valued at $35)
* Nourishing Lip Shimmer (valued at $15)
* Spa robe with a monogram (valued at $21)
Complete the Rafflecopter form below to enter. The giveaway ends at midnight on Friday, March 8th. Good luck!
Disclosure: I was provided with free skincare products from Kate Ryan Skincare.