Before we get started with June's Finding the Funny, I want to (finally) introduce you to my amazing blog designer.
Meet Sara from Cormier Creative.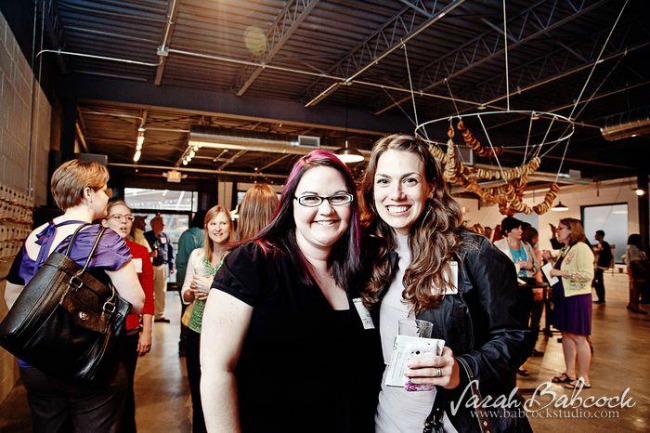 When I decided to take the leap and totally overhaul my blog, my mom cried.
But I love everything you do, she said. Please don't make any big changes.
I promised my mom that I would keep pretty much every single thing the same. And then I called Sara.
She laughed at all of my lame jokes.
And she managed to hold back her laughter when I told her I thought my blog just needed a little tweaking.
And then she held my hand throughout the entire process. We started by revamping the logo. Then we moved on to the layout, the colors, the fonts, the functionality, the… everything.
She worked fast – and was so patient when I changed my mind a million times – or couldn't make up my mind at all.
And she ultimately took my site from THIS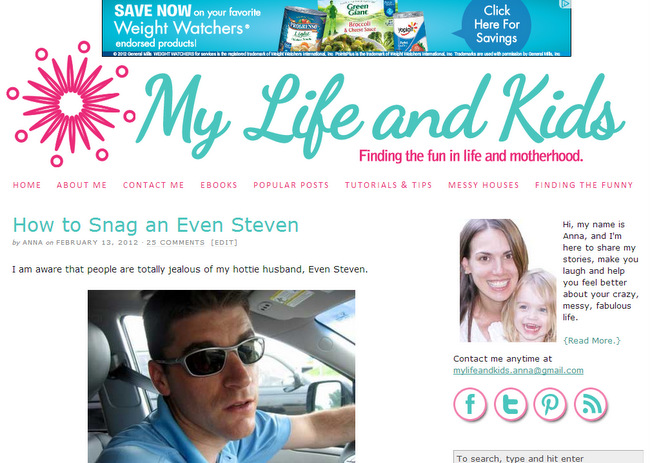 To what you see now.
Amazing, right? (Even my mom loves it.)
And she wrapped up the entire process by pimping out my Facebook page and designing some gorgeous business cards for me (that I would really like to give to someone. Anyone?)
I expected the design process to be stressful and overwhelming. But when you're working with someone that loves their job – and is an overall happy person? – work turns into play – and I must say it's hard to feel stressed when you can't stop giggling.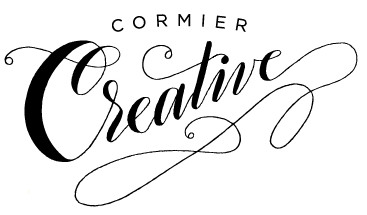 If you are looking to take your blog or business to the next level, go see Sara at Cormier Creative.
While you're there, be sure to check out her super cool new service: A New Brand Day!

That's right – a brand new logo for your blog or business in just one day!
If you're just getting started in the blogging world – and not ready to take the leap into a total brand overhaul – subscribe to the Cormier Creative newsletter to get great free resources and ideas.
A Giveaway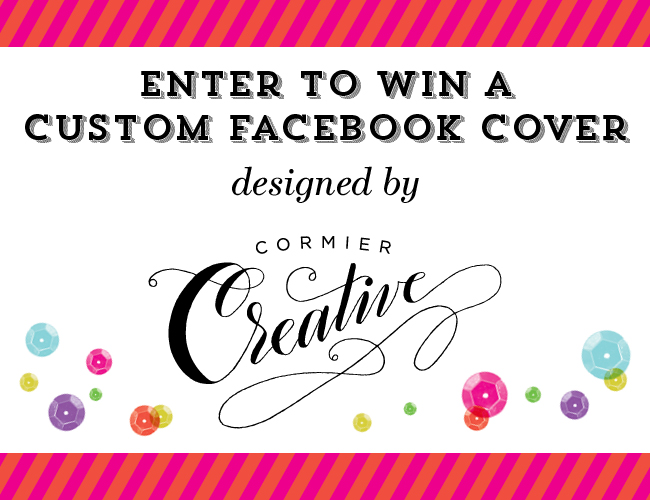 Today – I'm teaming up with some of my fellow Finding the Funny hosts to bring you a great giveaway.
Sara of Cormier Creative is giving away a FREE Facebook cover photo design.
If you are a blog or business and want to spruce up your Facebook cover photo, then this giveaway is for you. If you're a person that wants to impress your friends and family with your personal Facebook cover photo, then this giveaway is for you too.
Use the Rafflecopter form below to enter. Good luck! Giveaway ends on Sunday, June 16 at midnight.
June Finding the Funny
Welcome to June's Finding the Funny!
Meet the Hosts
Anna @ My Life and Kids
Kelley @ Kelley's Break Room
Robyn @ Hollow Tree Ventures
Kerry @ HouseTalkN
Julie @ I Like Beer and Babies
Keesha @ Mom's New Stage
Meredith @ The Mom of the Year
Anna @ Random Handprints
Ellen and Erin @ Sisterhood of the Sensible Moms
Toulouse @ Toulouse and Tonic
The Rules
Link up an old or new funny post. Link up as many times as you want (we're serious.)
The party is open until Friday at midnight. The earlier you link up, the more clicks you'll get.
Click around and meet the other funny bloggers that are linking up.
Follow the Finding the Funny Pinterest board. We'll all be pinning our favorites throughout the month.
We don't ask you to link back to us or include a button on your blog, but we do ask you to send out a tweet or post about the party on your Facebook page. Be sure to use #findingthefunny.
 Loading InLinkz …