I am an official brand ambassador for Mini Babybel® in 2017. While I receive compensation for participation as a brand advocate, opinions are my own.
A DIY fairy garden is a fun and whimsical way to create something special with your kids, and it doesn't need to be limited to the summer months. While fairy gardens tend to live outside, it can be just as fun and magical to create an indoor fairy garden.
So when my friend's daughter spent a few hours with me last week, we worked together to build a winter fairy garden, and I'm teaming up with Mini Babybel to show you how to build one too.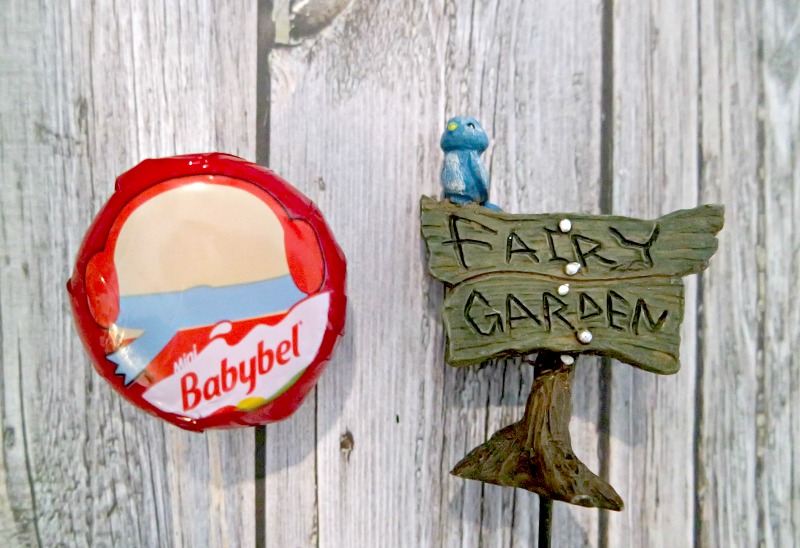 How to Create a Winter Fairy Garden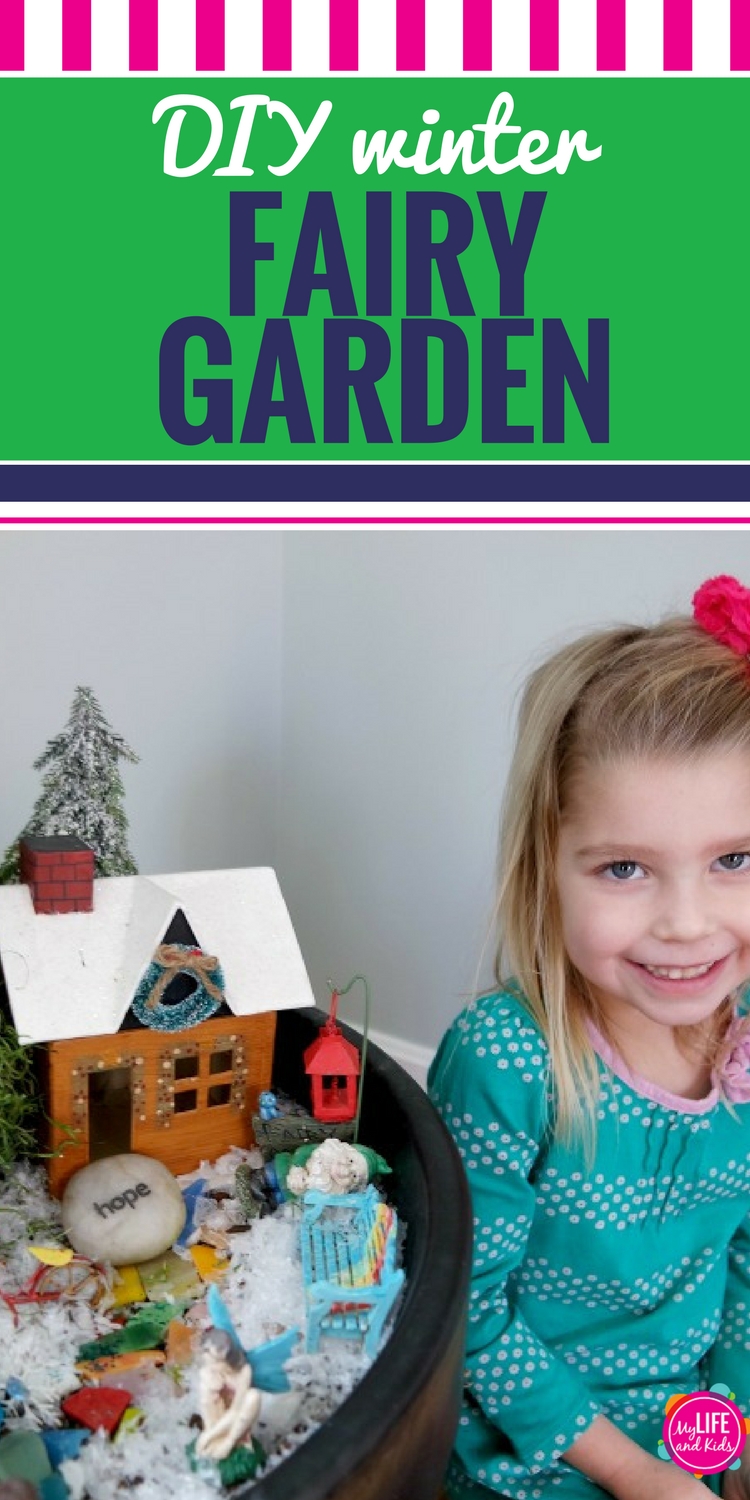 We got started by drawing plans for the fairy garden.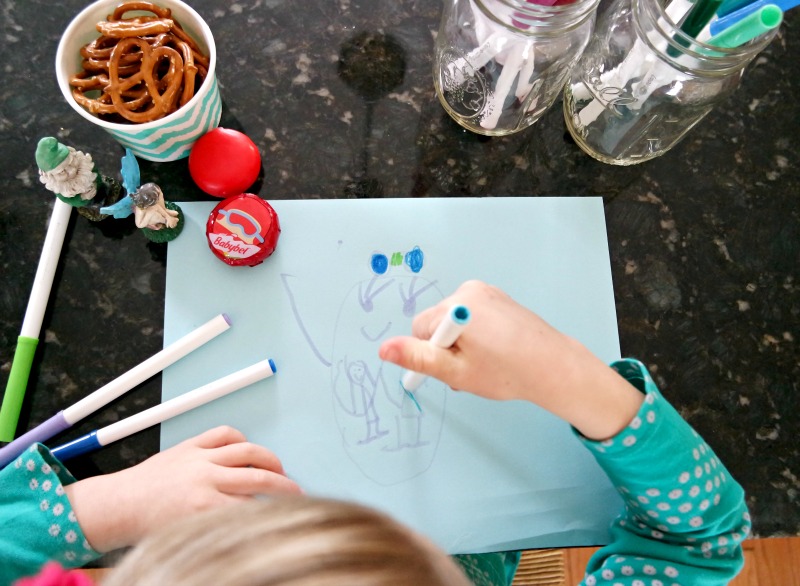 This is an important step that will get your child's creative juices flowing (and yours too!)
FYI – this is a picture of "two fairies that are very happy" – just in case you couldn't tell.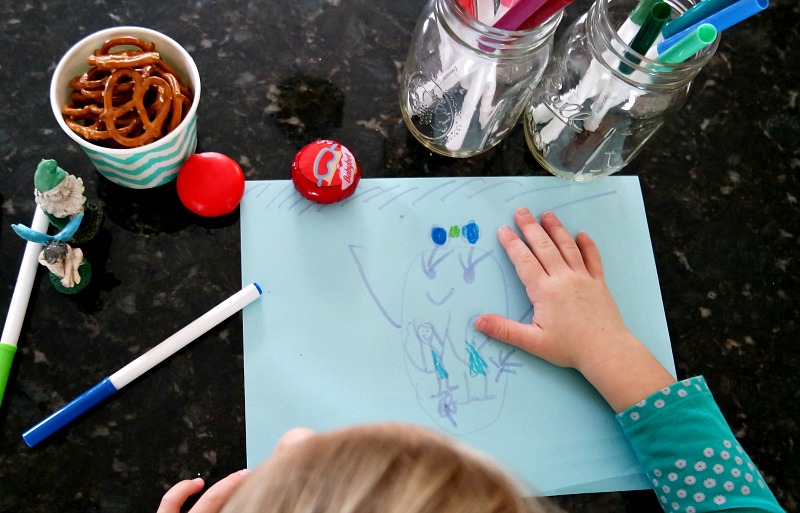 After drawing out our fairy garden plans,  we had a quick snack break (of course!)
Pro Tip: As you create your own winter fairy garden, don't underestimate the need for great snacks.
At our house, we reach for Mini Babybel cheeses during snacktime. I love them because they're portable and each serving of 100% natural cheese delivers at least 4 grams of protein.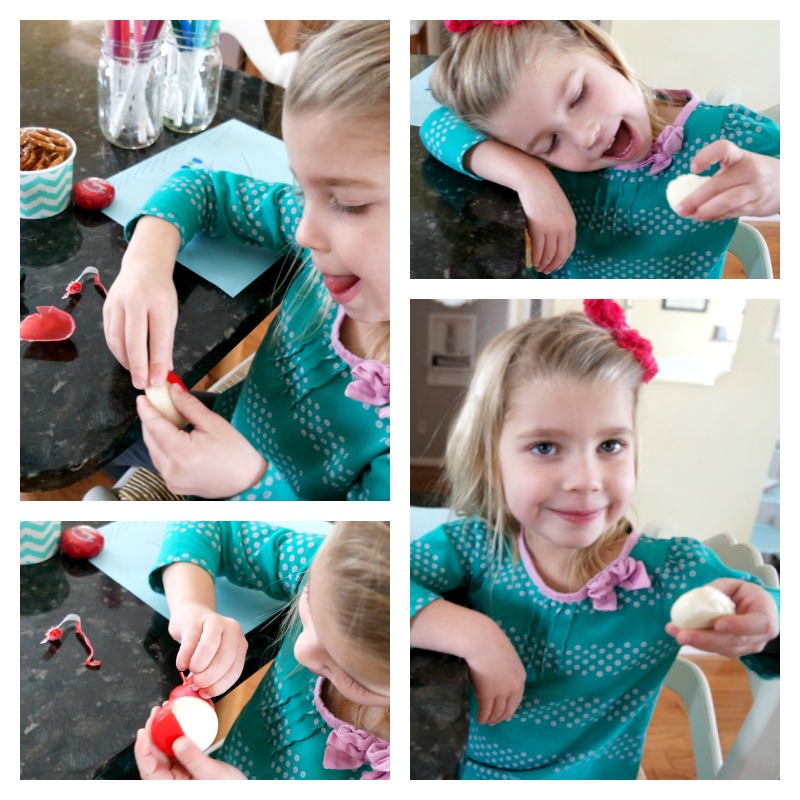 The kids love them because they taste great – and there's just something fun about peeling that red-wax-packaging to reveal the cheese inside.
When snacktime was over, it was time to create our fairy garden.
A quick pinterest search will show you that there are endless options for how to create an indoor fairy garden – and just about any container will work.
While a glass container or terrarium can be lovely, we decided to use the base of a potted plant.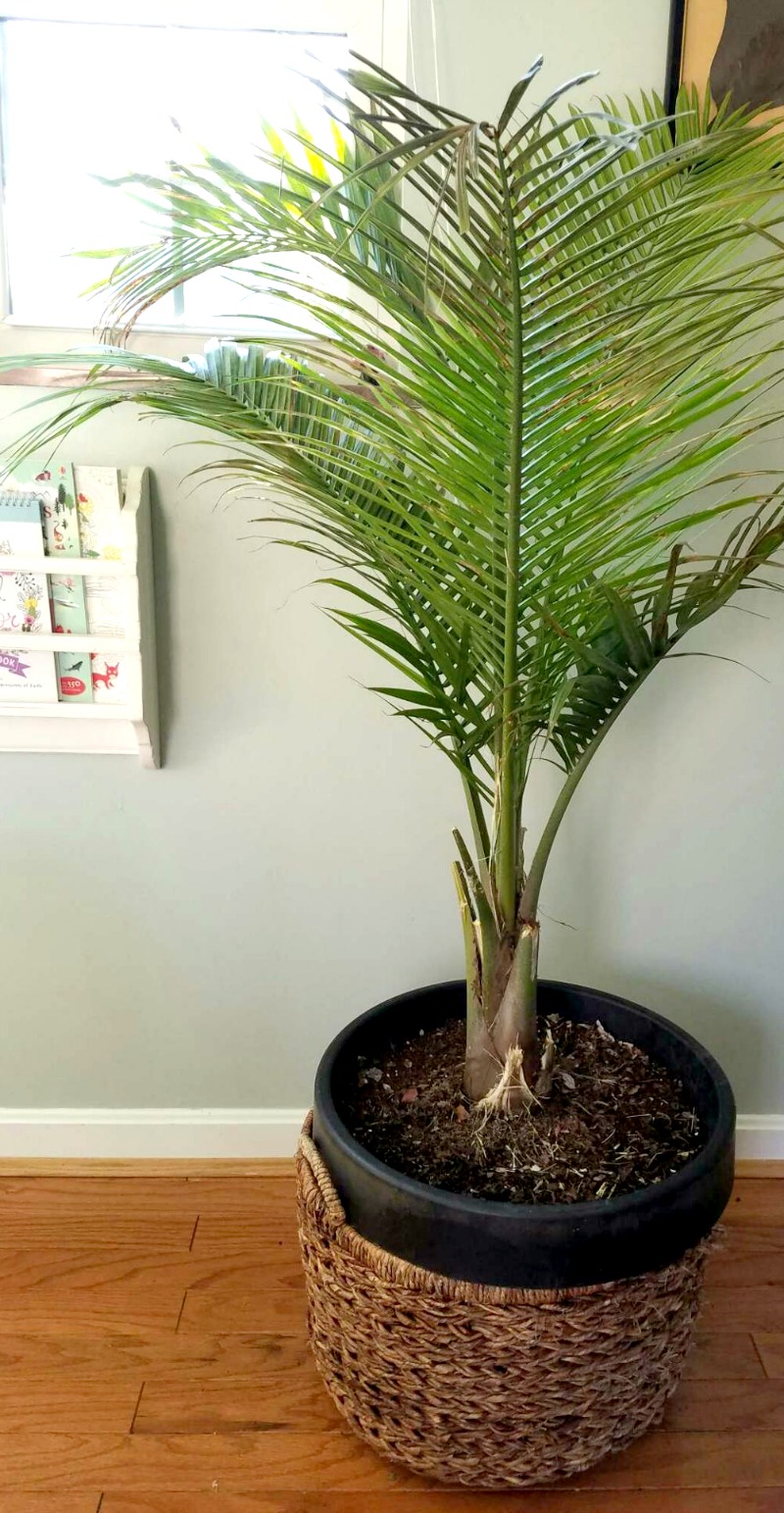 This is a fun way to make a really accessible fairy garden that your kids can rearrange and play with whenever they want.
First, I covered the soil with craft moss and strung white lights up the base of the plant.
Then we worked together to build the rest of our fairy garden. We used a shiny candle lid as the ice for our pond, placed some colored stones as a path to our fairy house and added fake snow and a few trees from the holiday village.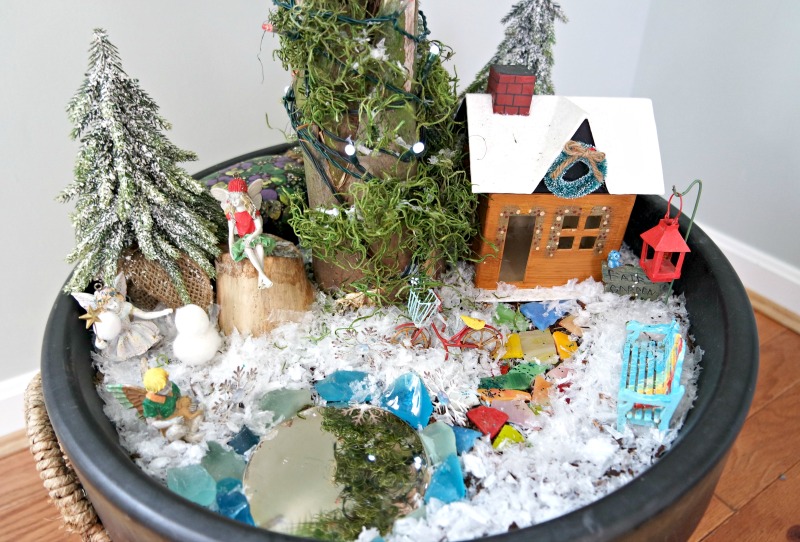 Using pom poms, we were able to help the fairies build a snowman.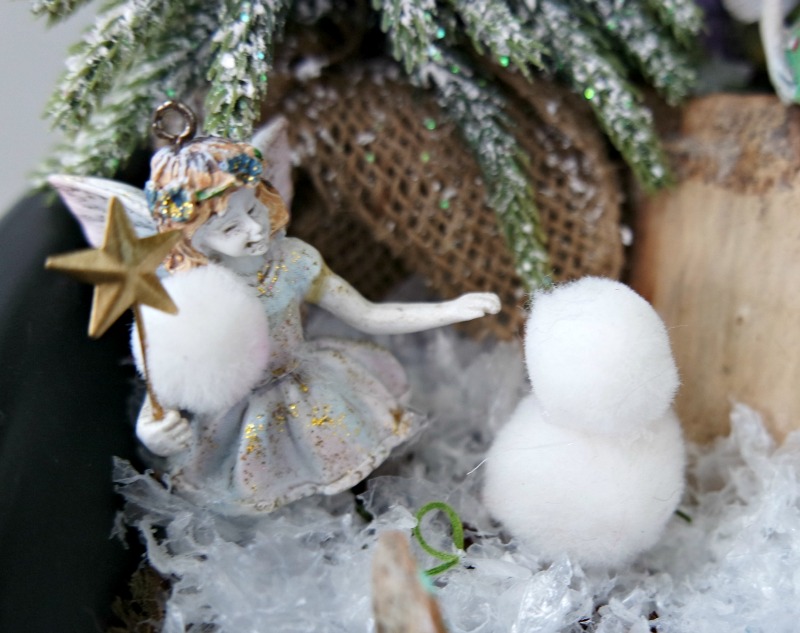 You can find fairies and fairy garden supplies at craft stores and some garden centers, but you don't need anything fancy to create a magical fairy garden.
Painted rocks, dried acorns, pinecones, decorations made of paper… anything will work to create your perfect fairy garden. Just use your imagination, and the fairy magic will do the rest.
Long after I thought we were finished, my little friend continued adding, rearranging and playing with the fairy garden.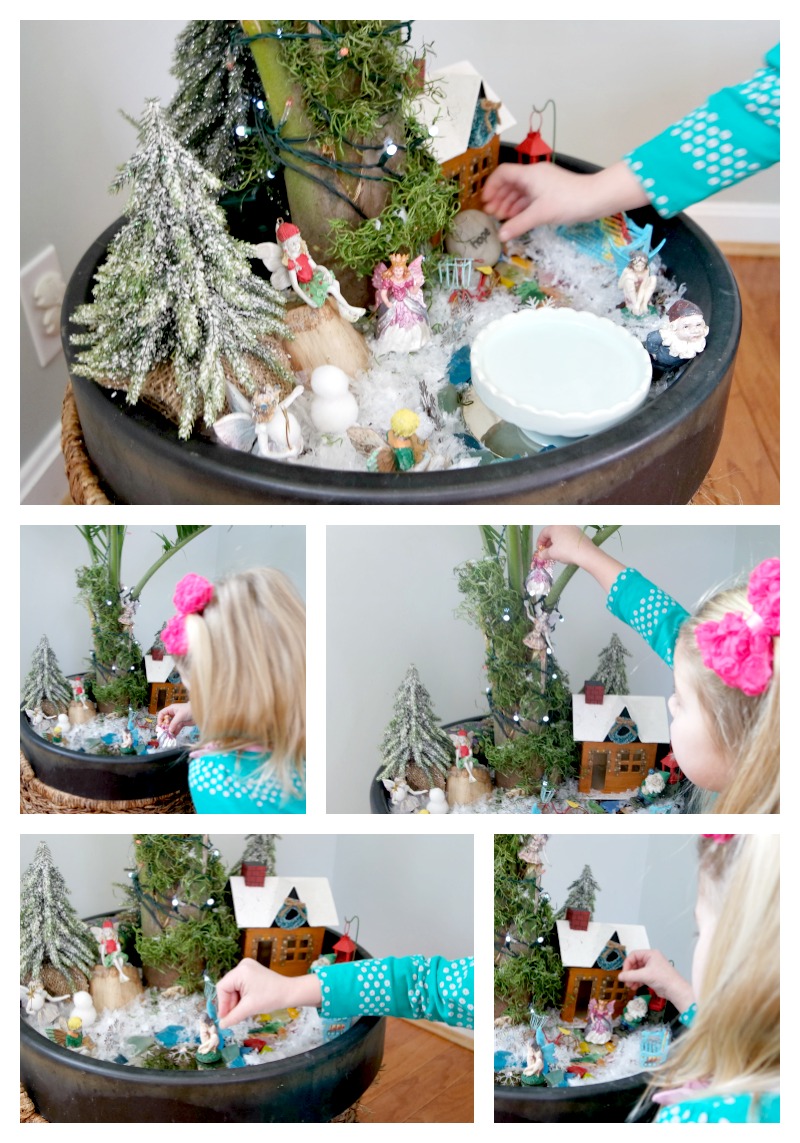 Learn More about Mini Babybel
Mini Babybel comes in seven varieties, from classic Original to smooth Mozzarella style. No matter your taste preference, there's a flavor for everyone in the family.
And if your kids are anything like mine, they'll love their limited-edition winter packaging!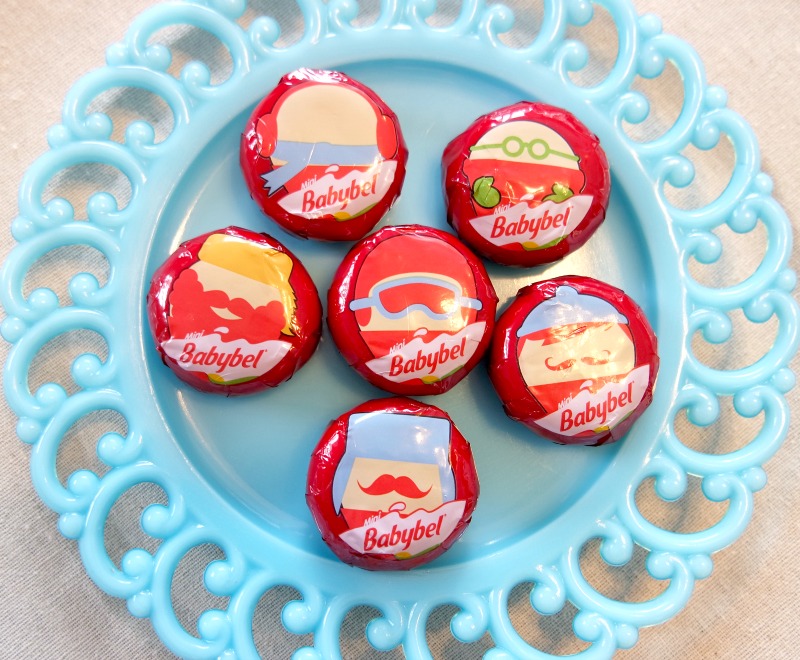 Visit www.mini-babybel.com to learn more about this snack that your whole family will love. And be sure to follow Mini Babybel on Facebook, Twitter and YouTube.

This is a sponsored post. All opinions are my own.