A few months ago, I wrote a post called, How To Keep Your Daughter a Virgin for As Long as Possible.
At the time that I wrote it, I thought that my mom's Virgin Strategy started with my super, amazing haircut in high school.
But in looking through old pictures – and based on my personal memories of junior high – I actually think that my mom's strategy was a carefully orchestrated plan that spanned several years – and was put into place on the day I started my period in 6th grade.
Use this strategy to keep your daughter a virgin all through junior high – and to lay the very important foundation to make sure her v-card remains intact all through high school…
#1 – When Your Daughter Starts Her Period… Take her Shopping
Tell your daughter that she is now a WOMAN and act super excited and happy for her.
Tell her you want to take her shopping to buy her something really, really special to celebrate her womanhood.
Then take her somewhere that someone 3x her age would usually shop.
For me, back in the day, that was Dress Barn.
For your daughter, it could be Coldwater Creek or maybe Talbot's – or even Ann Taylor. Just make sure it's somewhere that a pre-teen wouldn't normally shop.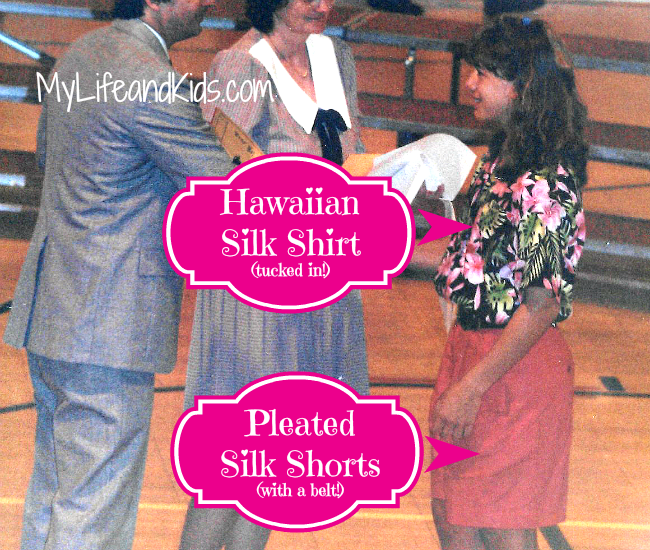 This was my special I'm a Woman! outfit. And I do look like woman, don't I?
#2 – Turn the Teachers into Fashion Models
Now that your daughter could potentially bear children, the appropriate strategy isn't to talk to her about safe sex or even abstinence.
Nope – that kind of talk will just drive her into the nearest backseat.
The goal is to turn her into such a giant nerd, that even if she is begging someone to make out with her, it would never happen in a million years.
It's super simple to achieve this – just have her dress like the teachers.
Here's a great example of my mom working her magic when I was in 8th grade…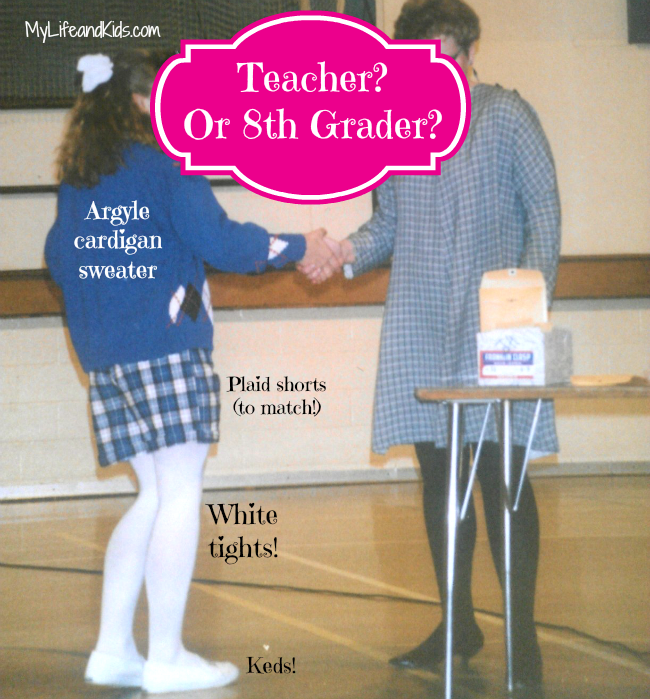 #3 – Play it Cool
At some point when your daughter starts to complain or feel badly about herself for having never been kissed, offer to pay one of her brother's friends to kiss her.
Here's how to make sure this doesn't backfire on you…
#4 – Take her on Vacation before High School
When you think it's time to actually let her have her first kiss, make sure it's with someone that lives a few hundred miles away. Take her on a vacation, let her meet some guys and get that first kiss.
You might have to encourage a "fun" summer haircut to get the results you're looking for.
And – just to be clear – the "results" you're looking for are that a boy kisses her – but isn't exactly sure whether she's a boy or girl so he doesn't risk doing anything more.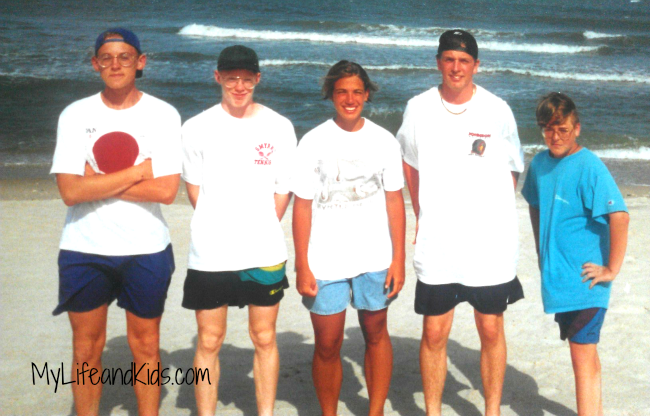 Seriously – it took you a few minutes to find me out of the group of boys in this picture, didn't it?
Exactly.
#5 – Cut That Hair
Once you've gotten the clothing and the first kiss out of the way in junior high – it's time to move into the big leagues of high school. The stakes are higher here, and the risks are greater.
It's going to take more than some pleated shorts and white tights.
You're going to need to morph that "summer" cut into a very special haircut for high school.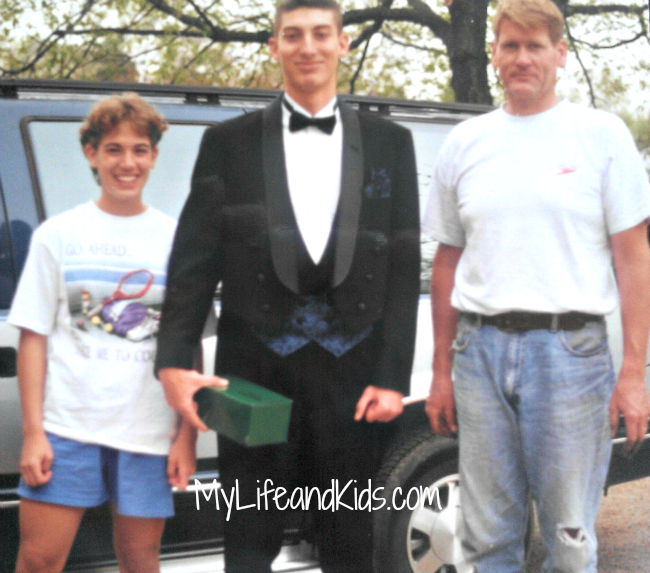 BOOM.
This was my high school haircut. And a huge part of my mother's success with her virginity strategy.
Click here to see Part 2 of my mom's Virginity Strategy: The High School Years.