Simon is a big boy, and as I mentioned, he's a climber.
I thought I had created a safe place for him to explore by closing all the doors to the kitchen and family room (and of course child-proofing those kitchen cabinets.)
Until he started climbing everywhere.
He's on the coffee table.
He's sitting on my computer.
He's attempting to scale the bookshelves.
Last week I found him sitting on the kitchen table – very proud of himself.
And there are times when I need to use the bathroom or the stove or grab something from the basement, and I no longer feel like there's a safe place for him to be when I'm not directly supervising him.
Which is why I was so glad to find this idea to make your own ball pitt.
I added our ball pit balls to the pack n' play – and Simon is in heaven.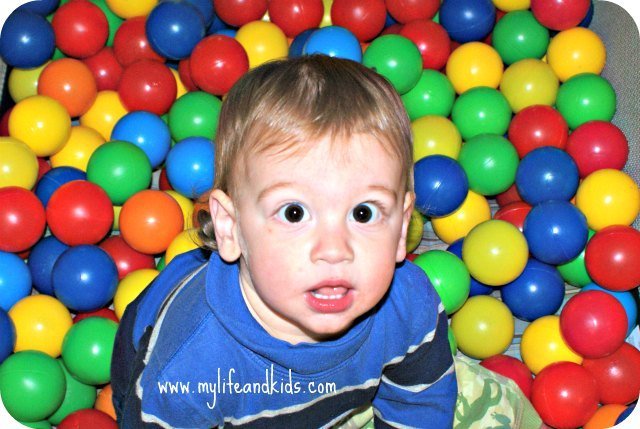 And best of all – I know he's safe when I'm going to the bathroom.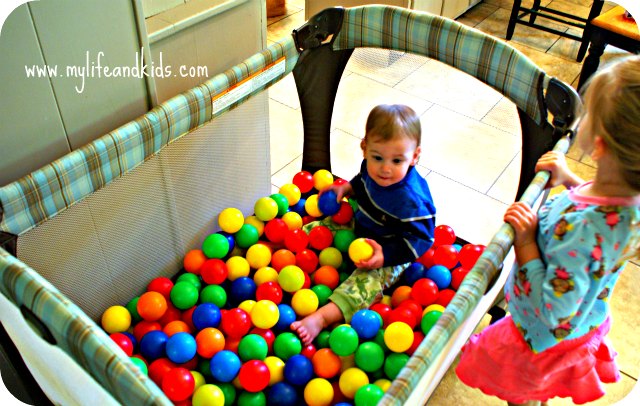 ---
Do you want a $50 giftcard to Amazon? Fill out the Rafflecopter form below for 12 ways to enter!

a Rafflecopter giveaway