I was so excited when Sherry and John from Young House Love asked us to house sit for them while they were speaking at the Portland Home & Garden Show this week. We had a great time and loved staying in their gorgeous house!
Dear John and Sherry,
Thanks so much for inviting us into your home! We had a wonderful time, and I took a few pictures so you could see what our week was like.
First of all, we really LOVE your new kitchen! It's absolutely gorgeous – you did such a great job.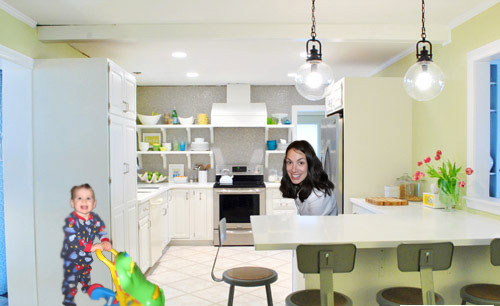 I added a few pictures to your gallery wall so that we'd feel more at home. And I figured that since we're such good friends, you'd probably want some of our pictures in there anyways…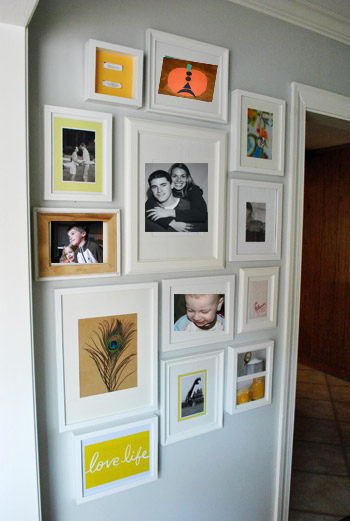 Oh – and while I was at it – I replaced one of the pictures in your master bedroom. I liked what you had there – but I thought that this piece – created by Allison at the House of Hepworths was way better – don't you think?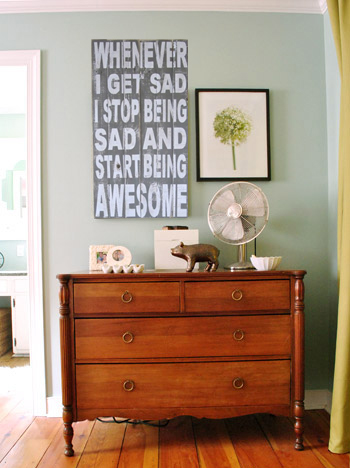 I really worked with my kids on their behavior – but they got a little wild at times. Sorry about that!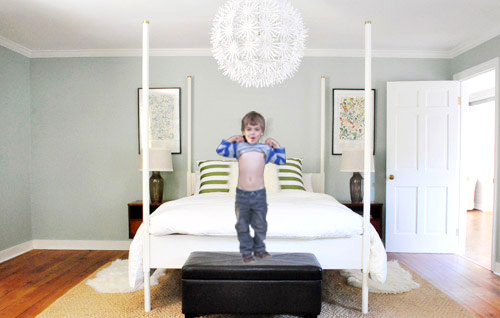 Alice had an impromptu dance party in your family room. She stole those socks from Allison when we visited the House of Hepworths last month, and she wears them all the time!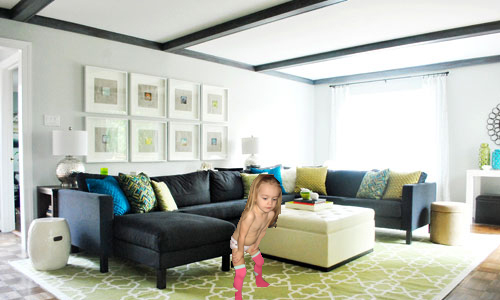 And – I have to tell you – Even Steven LOVED your master bathroom. He barely left it all week!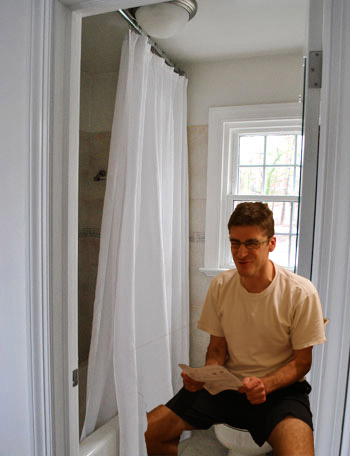 Thanks again for having us. I should probably tell you, though, it was a little weird that you didn't leave us a key to get inside. It felt awkward breaking in. Just something to consider for your future house sitters.
Let's talk soon!
Anna