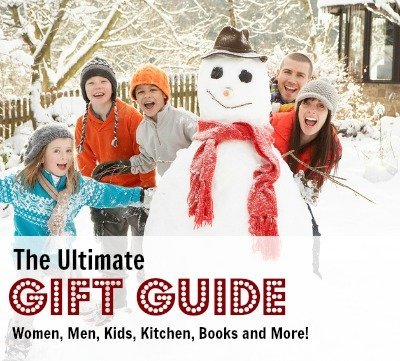 Some of these are my all-time favorite things. Some of them are Even Steven's favorite things (who knew?). Some of these are things that I want. Some of these are things that I'll be giving as gifts this year.
All of them are things that I love.

Nars Orgasm Blush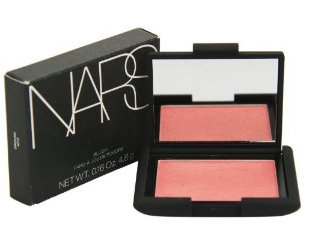 I love this blush. And apparently it looks good on everyone. NARS Orgasm Blush
Vera Bradley Gloves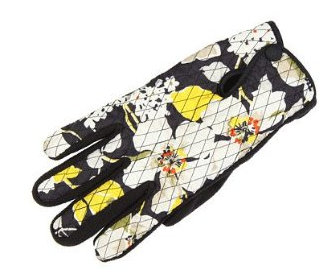 Even Steven says I'm the only person on earth that thinks these are cute, but he also walks around the house wearing spandex, so what does he know? I don't necessarily want to wear a pair myself, but I'm thinking about getting a pair for my mom. Mom – do you like these? Vera Bradley Gloves
Lug Bag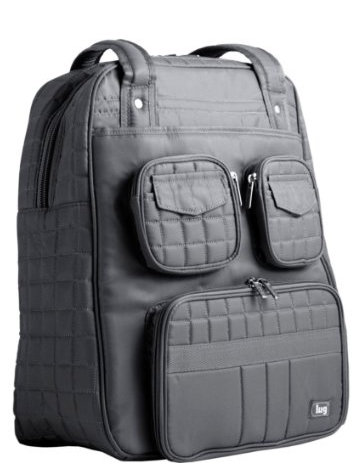 I have owned my Lug for three years now, and I absolutely love it. It's super functional, it's durable and – quite frankly – I feel cool when I'm carrying it. And it comes in TONS of colors! You'll love your Lug – I promise! Lug Puddle Jumper Bag
Camera Remote Control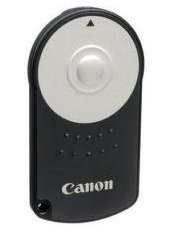 This is just a nice little gadget to have. No more waiting for your camera timer to go off – or tripping over your tripod as you try to get into the picture. Just click the button, and presto – your picture is taken. This is definitely on my list this year (hint, hint). Canon RC-6 Wireless Remote Controller
Merino Wool Hat with a Ponytail Hole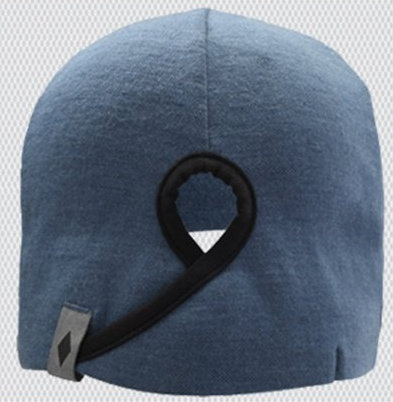 Wear your ponytail AND your hat. Genius! Goodbye Girl Merino Wool Ponytail Hat
Scentsy Warmers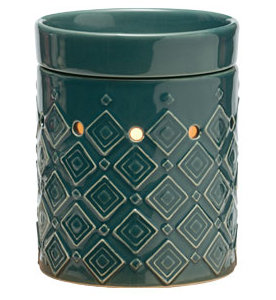 My house may be a little messy, but it always smells amazing and cozy, thanks to my Scentsy warmer. Rather than messing with candles (and fire), I just plug in my warmer and melt scented wax. It never gets too hot, and it fills my entire house. I'm not kidding you – it's amazing! Scentsy Warmers
Swarovski Sparkle Earrings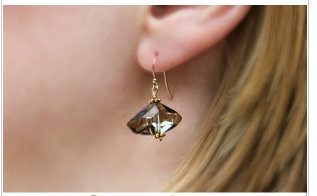 I LOVE these earrings, and one of my favorite bloggers helped design them. They're available in four colors, and the price is super reasonable! Swarovski Sparkle Earrings
Olay Pro-X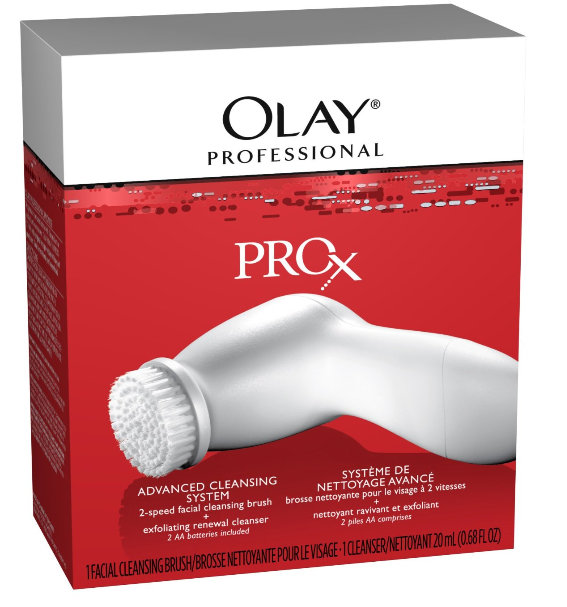 One of my friends has something like this, and her skin looks amazing. And at this price? We can afford to give it a try! Olay Pro-X Advanced Cleansing System
Colorful Agate Necklace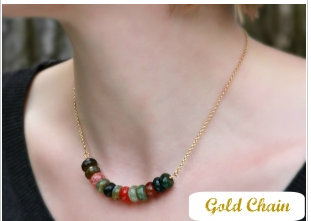 I'm in love with this necklace. It would literally go with anything and makes the perfect gift! Agate necklace
Jewelry and Clothing from a-thread
I mentioned in this post how much I love a-thread – an online boutique. Read all about them here, then head on over to their site and use your discount code!

Swiffer Vac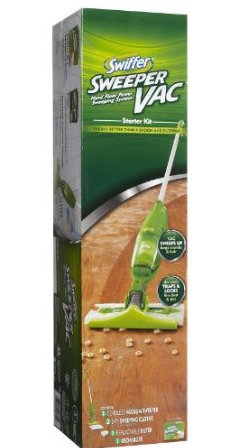 I know – you're not supposed to want something like this – but seriously – it's amazing! I use it every single day on my kitchen floor. It even sucks up Cheerios! And bananas. And playdoh. And… well – you get the idea. It's so easy to use, and my house is a little cleaner because of it. Swiffer SweeperVac Starter Kit
Dyson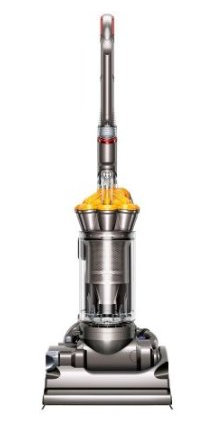 This is the single, most life-changing purchase we have ever made. Ever. If you're going to bother vacuuming your floors, do you want to make it worth your while? Do you want to be able to vacuum barefoot and not feel any dirt blowing back at your toes? Do you want your house to feel CLEAN? Buy a Dyson! Dyson Vacuum Cleaner
Pledge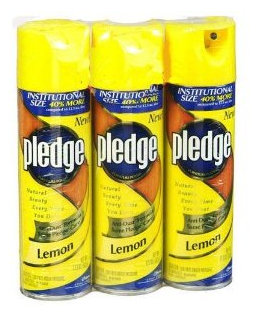 Listen, when you clean like I do, you go through a lot of Pledge. Would it be so bad to gift all of your friends with the greatest secret-cleaning agent ever? PLEDGE FURNITURE POLISH LEMON SCENT

KitchenAid Mixer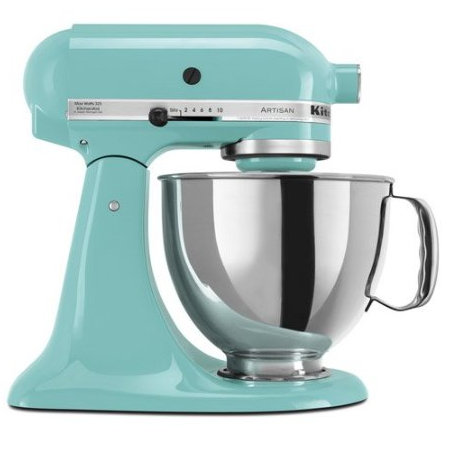 I often joke that the only reason I got married was so that I could register for a KitchenAid Mixer. It's lovely. It's fabulous. And now you don't even have to get married to own one! KitchenAid 5-Quart Mixer
Apple Corer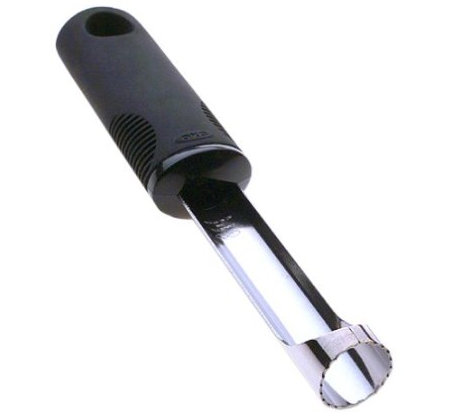 I'm hoping to find one of these in my stocking this year. I can think of a million reasons why I'd want to core my apple without slicing it at the same time. OXO Good Grips Corer
Salad Spinner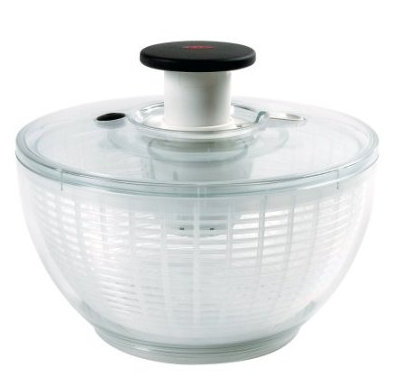 We eat quadruple the amount of salad since getting a salad spinner. Fresh, clean, crisp lettuce anytime you need it? Yes, please! OXO Good Grips Salad Spinner
Chalkboard Mugs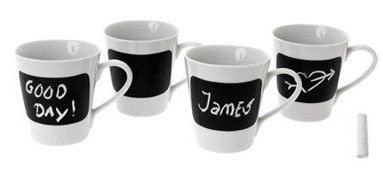 My kids love these mugs. And I do too. We write our names on them, or I write Even Steven special notes on his morning coffee (like YOU'RE SO HOT or MOW THE FREAKING LAWN – you know – whatever comes to mind.) Chalkboard Mugs
Teavana 32 oz pot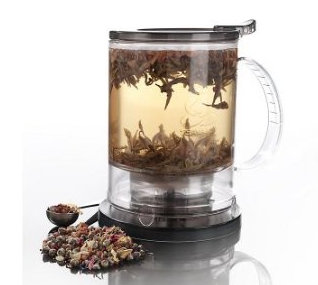 I am officially addicted to Teavana tea. And this 32 oz pot is perfect for brewing several cups of tea at a time. You know – in case I feel like sharing. (PS – this is on my list in case you're reading this, Even Steven) Teavana Large PerfecTea Tea Maker II, 32oz
Tervis Tumblers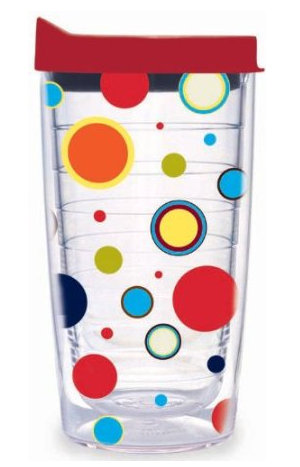 They keep hot things hot. They keep cold things cold. You can toss them in the dishwasher. You can even leave them on the roof of your minivan, drive across town, let it fall off in the middle of the street, come back for it an hour later, and it will be fine. (Not that I'd know.) I love these things – you will too. Tervis 16 oz. Fiesta Dot Wrap Tumbler
Adorable Aprons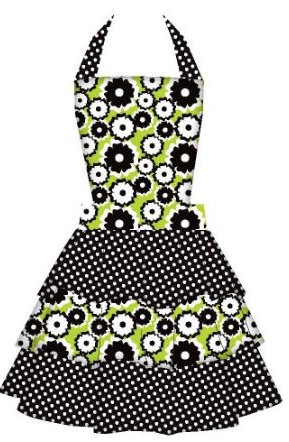 I LOVE giving aprons as gifts. Especially really cute ones. If only I owned one myself… Woman's Apron
Crisco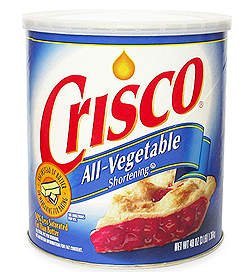 How could I put together a gift guide without including my all-time favorite food? YUM! Crisco

Flashlight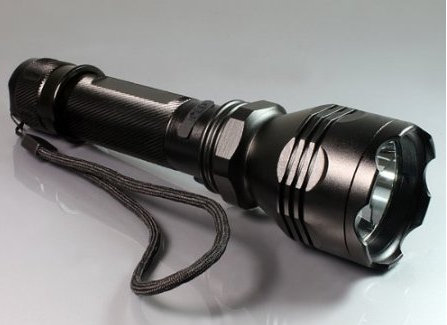 It must stink to be a dude and get a flashlight for Christmas. But they're functional, and this looks like a good one. Get excited, Even Steven. It's coming to your stocking soon! Rechargeable Flashlight
Art of Shaving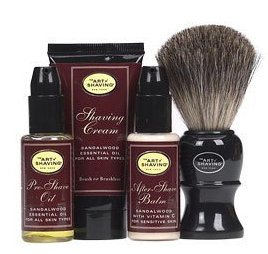 If your guy is into skincare, and the shaving experience, then it doesn't get much better than this! The Art of Shaving Starter Kit – Sandalwood
Touch Screen Gloves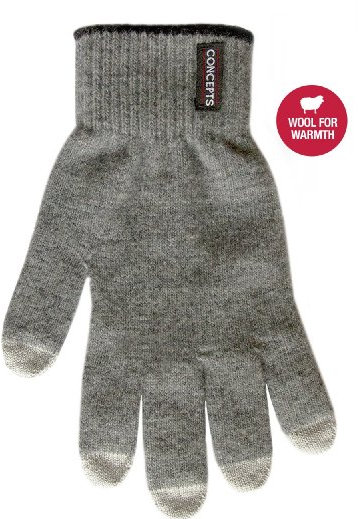 It's cold. You need to text or tweet. Problem solved. Wool Gray Touch Screen Gloves
Hickory Hammer
Apparently Even Steven wants a hickory hammer for Christmas, because this was the first thing he mentioned when I asked for suggestions. Claw Hammer with Hickory Handle
DeWalt Tool Set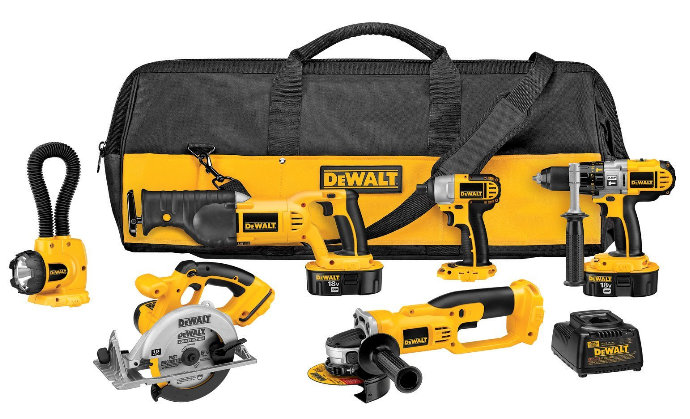 Even Steven received this as a wedding gift, and it's been put to good use over the past 10 years. It's pricey, but worth every penny. DEWALT 6 Tool Combo Kit
Canvas Log Tote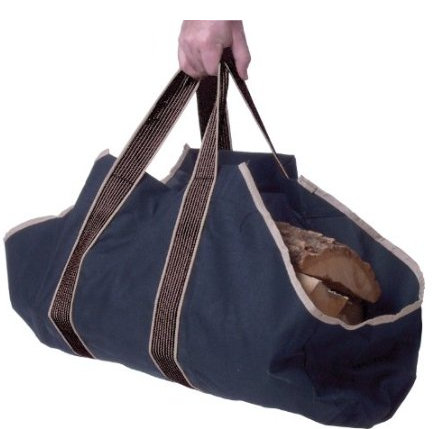 Men love to burn wood. This makes it a little easier for him. Canvas Log Tote
Fat Wood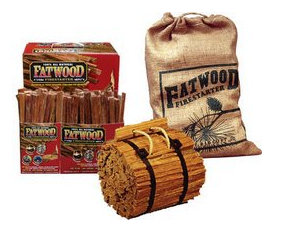 This is probably the only time you'll hear your guy say, "I love fat wood." Fatwood Round Bundle
Voler Bib Shorts
Voler Men's Elite FS Cycling Bib Short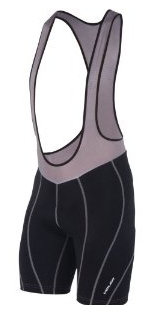 Don't be confused, they wear a shirt on top over the bibs. But Even Steven says if you're buying for someone that's a cyclist, he'll LOVE these. Voler Men's Elite FS Cycling Bib Short
Merino Wool Hat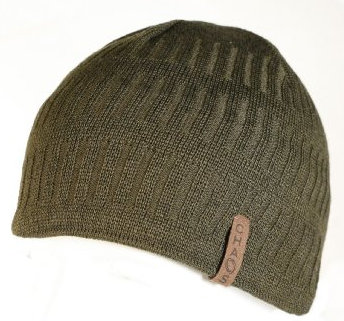 Even Steven says they're warm. I say they're cute. Win-Win. Chaos Hats Men's Baton Wool Blend Beanie

Book – Spending the Holidays with People I Want to Punch in the Throat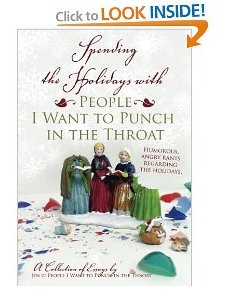 There's definitely some colorful language here, but it's also hysterical. Spending The Holidays with People I Want to Punch in the Throat
Book – Ketchup is a Vegetable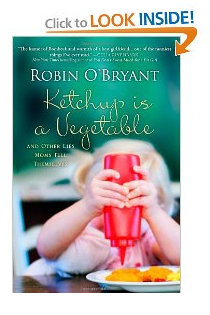 If you have kids, or if you've ever been around kids, you'll be able to relate. This is funny stuff! Ketchup Is A Vegetable: And Other Lies Moms Tell Themselves
Book – How to Eat Healthy Without Noticing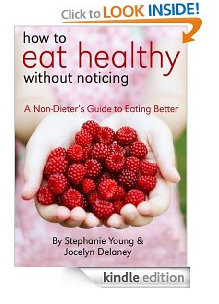 Ummm… You're going to teach me how to eat healthy without noticing? And you only cost $2.99? Done and done! How To Eat Healthy Without Noticing: A Non-Dieter's Guide to Eating Better
Book – 75 Ways to Have More Fun at Home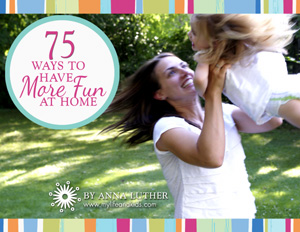 What better gift can you give to yourself and your kids than more fun things to do at home? And for less than $4, it's a gift worth giving! 75 Ways to Have More Fun at Home

Bruder Trucks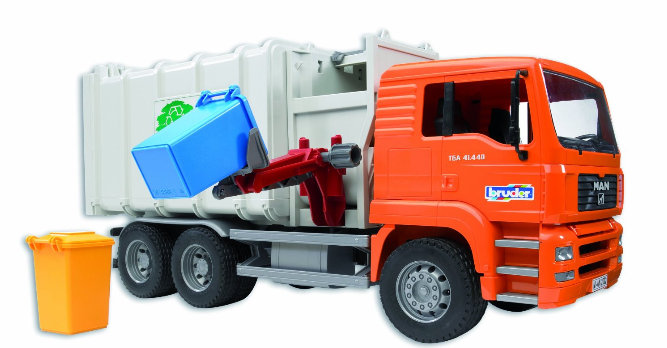 We're a huge fan of Bruder trucks. They're durable, realistic-looking, and they don't take batteries or make a single sound. Their garbage trucks are amazing -and their other trucks are too. (And sometimes you can find them at TJ Maxx!) Bruder Toys Man Side Loading Garbage Truck Orange
Melissa & Doug Make a Face Sticker Pad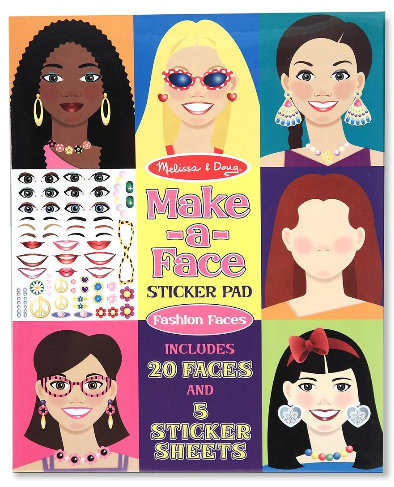 These tablets are one of my all-time favorite gifts to give. They're only $5, they offer HOURS of entertainment. And they offer a girls' version and a boys' version. Love them! Melissa & Doug Make-A-Face Sticker Pad
Melissa & Doug Jumbo Coloring Pad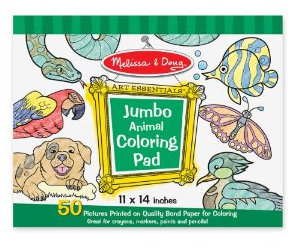 The Melissa & Doug jumbo coloring pads are perfect for my kids right now. Alice likes to use her watercolors on hers. Miles likes the big pictures to color, and Simon just likes to color on anything. I highly recommend these! Melissa & Doug Jumbo Coloring Pad – Animals
Wooden Blocks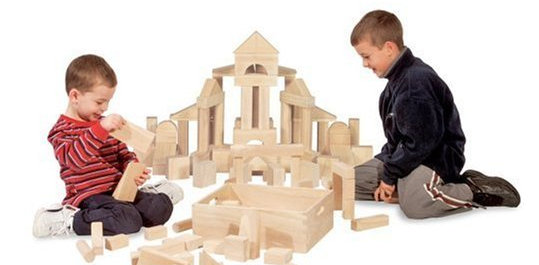 Does it get any better than wooden blocks? My kids don't think so… Wooden Blocks
B. Woofer Guitar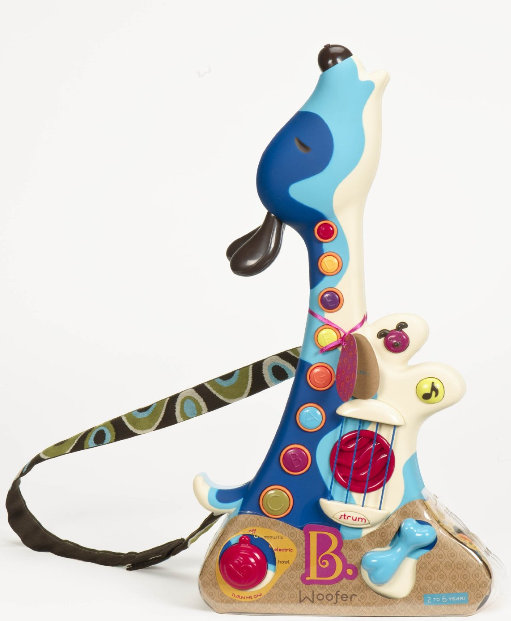 I have a crush on the B. toys. They're huge hits at our house, they appear to last forever, and they're just cool. You'll love them too! B. Woofer Guitar
Kitty Keyboard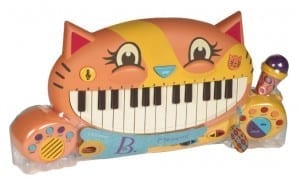 This is one of those toys that has been used at least twice a week for the past three years. It never gets old. Ever. B. Meowsic Keyboard
B. Microphone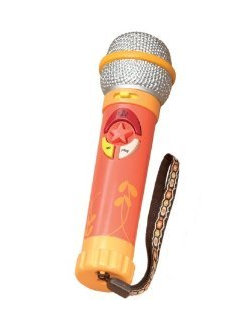 What kid doesn't love a microphone? B. Okiedeoke Microphone
Symphony in B. Music Toy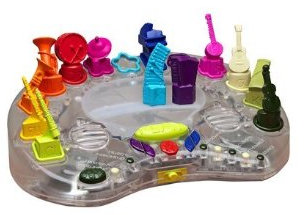 I urge you to check one of these out in a store, or find a video to watch online. This thing is SO cool, and I think every single one of my kids would love it. Symphony in B Music Toy
SuperStructs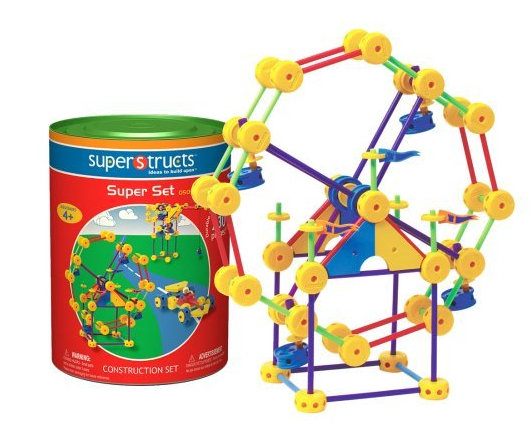 Like Tinker Toys – only better. My kids can spend HOURS building with these things. Superstructs Super Set
Melissa & Doug Cookie Set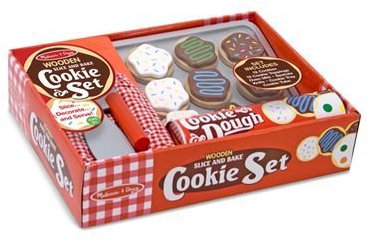 These have been popular at my house for nearly two years now. And I don't see an end in sight. Melissa & Doug Slice and Bake Cookie Set
Melissa & Doug Felt Pizza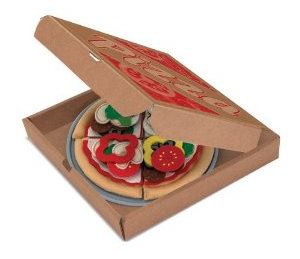 I love felt food. Melissa & Doug Felt Food – Pizza Set
Magna Tiles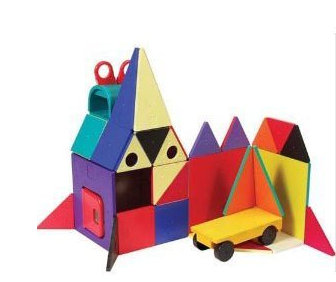 All of my kids love Magna Tiles. They LOVE them. If our house were burning, and I could only bring one toy – I would bring these. That's how much we love them. They got the deluxe set from Santa last year. This year they're getting this set with more pieces to build with and a few fun extras too. Magna-Tiles Solid Colors 48 Piece DX Set
Brio Starter Train Set

My boys started out with the Brio starter train set. We love it! Brio Starter Set
Little People Farm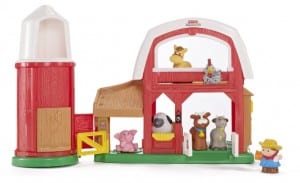 It's possible that I had a 3rd child just so that I wouldn't have to pack away the Little People Farm. I love this thing (and my kids do too!) Fisher-Price Little People Animal Sounds Farm
Jingle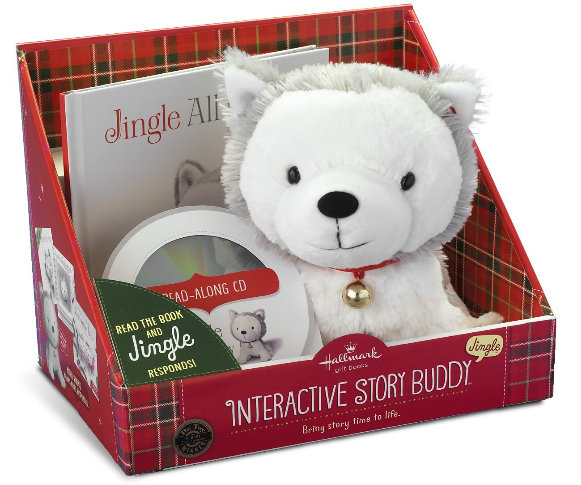 Oh my gosh – these interactive story books from Hallmark are absolutely adorable! You read a book, and Jingle (the dog) barks, sings and cries at all the right places. My kids LOVE him.
And – spoiler alert – I'm doing a giveaway for Jingle on my site later this week! Hallmark Gifts – Jingle the Husky Pup Interactive Storybook and Plush 2.0
Night Before Christmas Recordable Book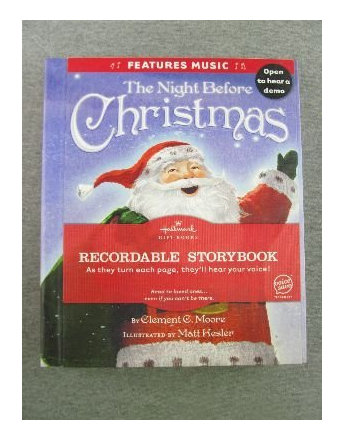 My parents live out of town, so last year, they recorded themselves reading Night Before Christmas for my kids. They love it! Every night, their "Yia Yia and Papa" can read them a story goodnight. And they'll have the book and their voices forever. If you haven't started using the recordable books yet, now is the time! Hallmark The Night Before Christmas Recordable Storybook with music
Scentsy Buddies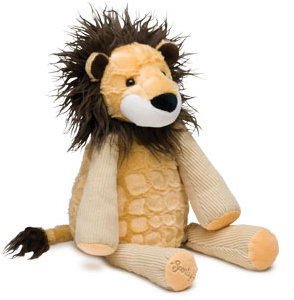 Let me tell you about these amazing furry buddies! You buy the stuffed animal (which is the softest, cutest thing you'll ever see). Then you buy a scent pack to zip into his back. I picked "Just Breathe" and when my kids have stuffy noses, they sleep with their Scentsy buddy and they can breathe through their nose all night long.
No more Vick's. No more trying to figure out how to help your child breathe at night. Nope – they just need to sleep with their favorite stuffed animal. Life Changing!!! Scentsy Buddy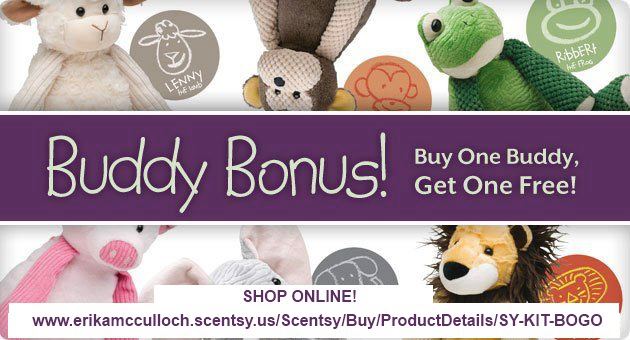 \
And – even better – they're buy one, get one free through the end of December!
*This post includes affiliate links.