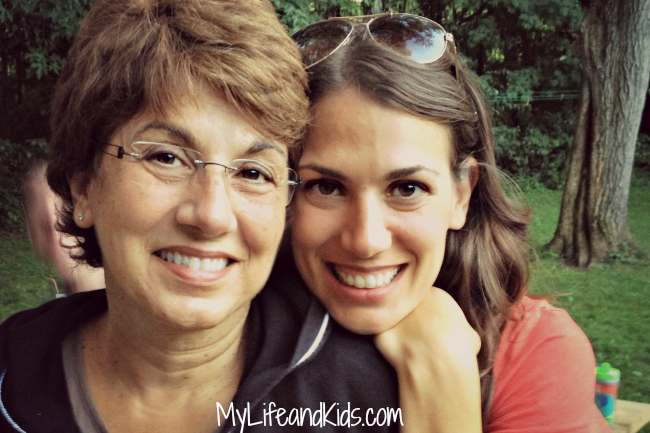 Happy Birthday Mom!
Today is my mom's birthday. So I thought we should revisit a few of my favorite posts about my mom (and a few of the ones she hates.)
But first – let me tell you about our weekend. I spent the last half of last week and the weekend back home in Michigan – attending my great-grandmother's funeral.
The night before the funeral, my mom got all teary-eyed and asked if I would please speak at Nanny's funeral with her.
She was nervous.
She was afraid she would break down and sob and not be able to speak.
She was emotional.
I am not a public speaker, but for my mom – and my great-grandmother – I will do anything. So we stayed up past midnight to put our stories together and decide exactly what each of us would say.
.
On the day of the funeral, the minister started with a prayer, and then he turned the microphone over to my mother and me.
A lot of our speech revolved around this post that I wrote.
Want to guess how everything went?
My mom – the one that was nervous and emotional – lit up the room. She was on fire and had the entire congregation in hysterics.
And me? The one that was supposed to be up there to support my mother?
I couldn't hold it together. I broke down and sobbed a little when I said, "She was alive when the Titanic sank."
Can someone tell me why THAT was so sad that I had to stop and cry for awhile?
Yeah – I don't understand it either.
I cried a few other times too – but luckily my mom was there to pick up where I couldn't and tell another story that had everyone howling with laughter.
Yes – my mother can rock a microphone.
She went off script. Her hands were flying through the air. And she made us all feel Nanny's spirit through her stories and her laughter.
The service ended with a standing ovation for my great-grandmother.
And then people spent the rest of the day telling my mom that it was the best funeral they had ever been to.
And at least one person said that she should be a stand-up comedian… at funerals.
So – if you need a little laughter at your next funeral – let me know, and I'll get you in touch with my mom.
The only thing that made me feel better about crying so much during my speech was that my brother actually cried more during his speech than I did. Which at first I thought meant that I won.
But – really – it just solidified his place as my mother's favorite. I mean – who can resist a grown man crying at his great-grandmother's funeral? (Well played, Nick. Well played.)
Moving right along…
MY Favorite Posts about My Mom
How Am I Still Alive?
When I look at my own sweet children, I just can't imagine letting my son shoot my daughter with a bb gun. Nor can I imagine tossing them into the back of a pick-up truck for a 10-hour drive up north. But that's just me…
My Mom is Smoking Hot!
Remember when I shared this picture of my mom in a bikini?
Did you hear my mom screaming in 1984?
Feeling like a bad mom today? THIS will make you feel so much better! Bwahahahaha
And then there was the time she made me think I was dying…
I mean – seriously, mom? Seriously?
Did you hear about my rare voice gene?
Now that I'm a parent, this was totally brilliant. And I totally blame myself for not figuring it out until college…
My mom didn't let me shave my legs until I was… ancient!
Be sure to read her comment on this one…
My mom can no longer be seen in the local coffee shop.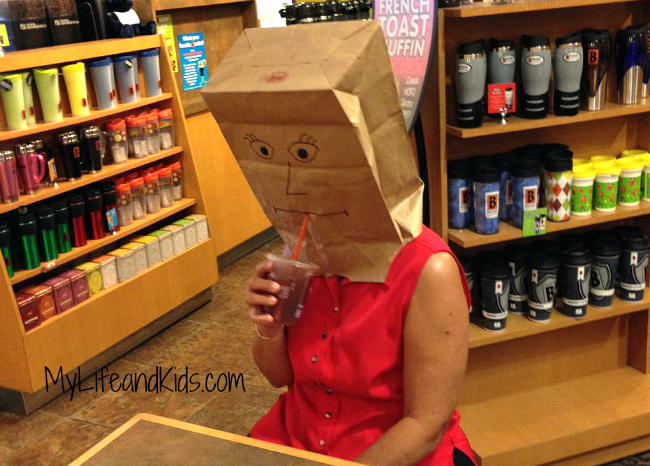 And – really – how could we forget my mom's all-time favorite coffee-shop post?
My Mom Had a Chance to Defend Herself!
My mom did write a blog post once. Do you remember it?
She came thisclose to making an indecent proposal on my behalf…
Seriously – how did she not follow through on this?
And then she made sure I was a virgin… FOREVER
Well – almost forever.
Read all of my posts that my mom hates right here.
And read every single post ever written about my mom right here!
Happy Birthday Mom! I Love You!