Last year, I created a Halloween door using poster board and tape. This year, I used Mod Podge, crafting plywood and scrapbook paper to create a Halloween Door that will last for several Halloweens to come!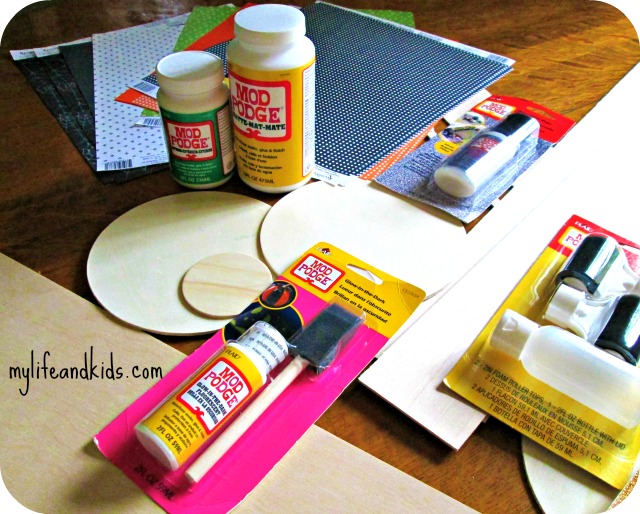 Supplies
Thin craft plywood – available at craft supply stores
3 large plywood circles (for eyes and spider)
2 small plywood circles (for pupils)
1 large plywood rectangle (for hair)
3 medium plywood rectangles (for mouth and teeth)
1 small plywood rectangle (for scar)
Mod Podge (matte or outside)
Scrapbook paper in the colors of your choice (8 sheets depending on the size of your door)
Magnets (if you have a steel door) or 3M strips for a wood or fiberglass door
Hot glue (to adhere the magnets to the plywood)
Scissors
Eight pipe cleaners (for spider legs)
Utility knife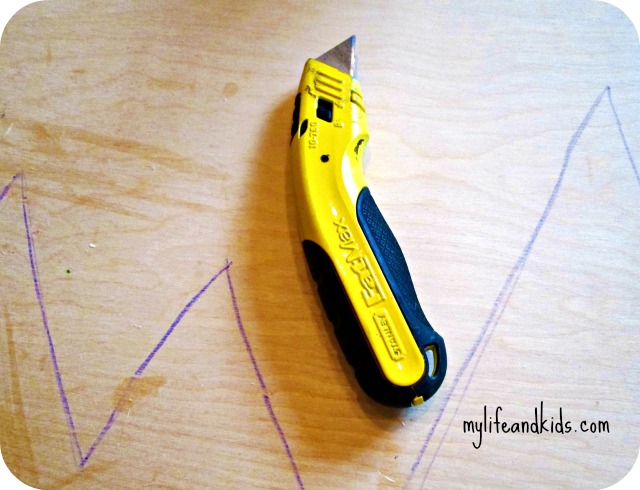 #1 – Cut your plywood.
Draw the shape of the hair. Determine the length of the teeth and mouth and scar. Use a utility knife to cut your plywood.
#2 Cut your scrapbook paper.
Trace your plywood shapes onto the appropriate pattern of scrapbook paper. Cut out your scrapbook paper.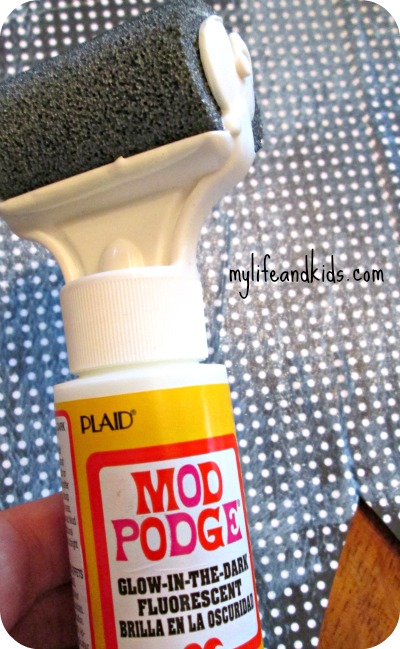 #3 – Mod Podge.
Apply a layer of Mod Podge to your plywood and to the back of your scrapbook paper. Place your scrapbook paper onto the plywood, and apply another coat of Mod Podge on top.
I used outdoor Mod Podge to provide a protective coating from the elements so that my face will last for years to come. And in a few spots, I used several coats of Mod Podge Glow-In-The-Dark to make it extra spooky. You can use the Mod Podge formula of your choice.
#4 – Put it all together.
Glue the pupils onto the eyes. Glue the pieces of the scar together. Glue eight pipe cleaners to the spider to create legs. Glue the teeth to the mouth.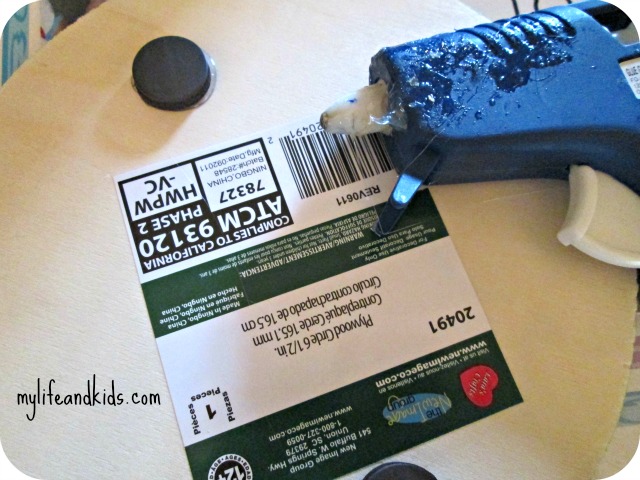 #5 – Add your magnets.
Use your hot glue gun to adhere magnets to the back of each piece of plywood (if you have a steel door). Use 3M strips if you have a fiberglass or plywood door.
I wrote this post as part of a paid campaign with Mod Podge and Blueprint Social. The opinions in this post are my own.
Find more great projects using Mod Podge here:
Facebook: http://www.facebook.com/InspiredByPlaid
Twitter: http://www.twitter.com/PlaidCrafts
Pinterest: http://www.pinterest.com/PlaidCrafts

;