Even Steven and I had a pretty serious talk last week…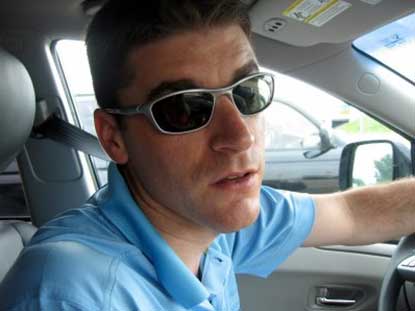 It was regarding my shower situation. Or maybe my LACK of a shower situation.
I'm not a dirty person. Really, I'm not.
But I rarely get out of bed and hop in the shower first thing in the morning. And – I'll be the first to admit – that every now and then I go an entire day without showering.
My little chat with Even Steven fell on one of the days that I hadn't had time to shower by the time he got home from work.
And he started out by saying, "What can I do to help encourage you to shower every single day?"
He was serious, you guys. Isn't that so sweet? And helpful?
So I told him that some fun body wash and George Clooney in my shower would do the trick.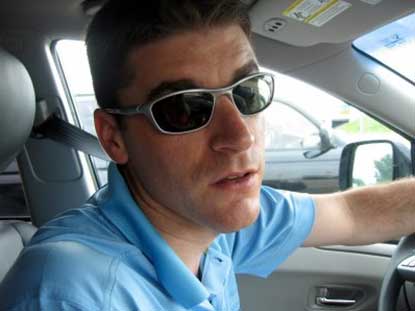 See – I have this little theory. And if I wasn't so darn in love with Even Steven, I might even test it out.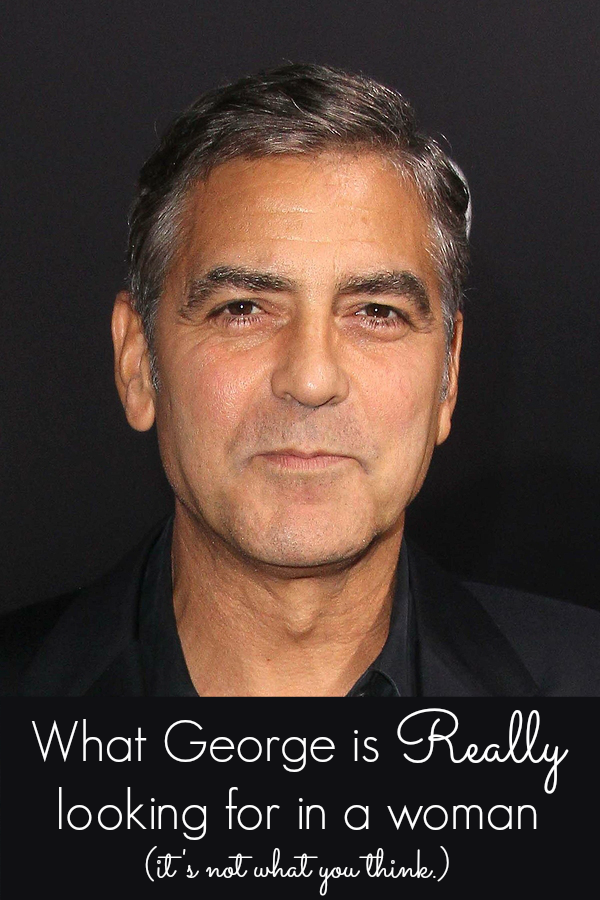 Everyone knows that George Clooney is a lifelong bachelor, right? He can't be tied down. He doesn't want to be married. His model-girlfriends never last long.
So my theory is that George Clooney has tried the "perfect supermodel" route.
And maybe – just maybe – what he really needs… is a hot mess mom, a minivan, three wild kids – and a vasshole.
Be honest – I'm totally onto something here, aren't I?
I just need to say to George, "Listen, you've tried all of that perfect stuff. Come on over here and take a ride in my minivan (if you know what I mean)."
But – unfortunately – I love Even Steven so much that even if George Clooney did come sniffing around, I'd have to ask him to babysit so that I could go out on a date with Even Steven.
So then I guess I'd be saying something more like, "Hey George. Glad you like my minivan. Let me buckle the kids in so you can take them to the zoo. Thanks."
So – anyway -after my little "shower-situation" chat with Even Steven, do you know what I found in my shower the next day?
Nothing. Absolutely nothing.
So I took matters into my own hands. Since I wasn't going to get George Clooney into my shower, I went ahead and treated myself to some amazing new body wash.
Yes to believes that everyone should be able to enjoy a steamy shower – even if George Clooney can't join you.
Luckily, they've created a special coupon just for you!
Visit the Yes to Body Wash page and pick two body washes you want to use in order to steam up your shower routine.
Then enter the code Y2LINQ for your savings of buy one, get one 50% off.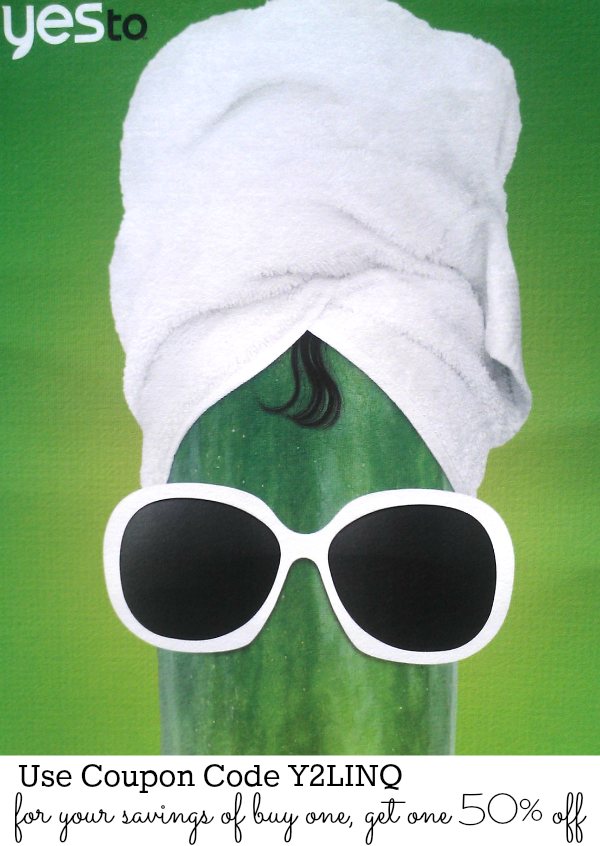 If you haven't tried Yes to yet, I think you'll be pleasantly surprised. Their award-winning formulations are over 95% natural, have proven results, and are free of parabens, petroleum, and SLS.
They offer six unique collections including products for face, body, hair, lips, and even babies… to allow people to create their own natural 'recipe' that works for them.
So head on over and get 50% off your order today!
And then tell me – who would you invite into your shower?
This post is sponsored by Yes to. The opinions and George Clooney theory are my own.