Whenever I feel like I can't find my funny, all I have to do is pull out an old family photograph…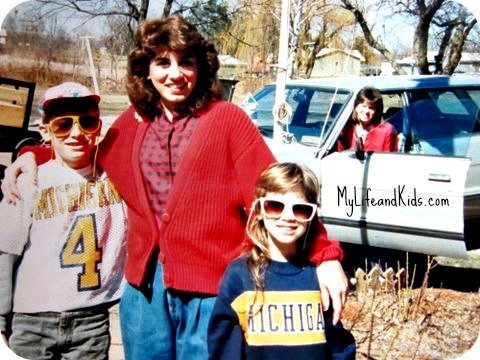 And with just one glance, my funny is back.
Obviously, everything about my brother is all wrong – but this picture has even bigger issues.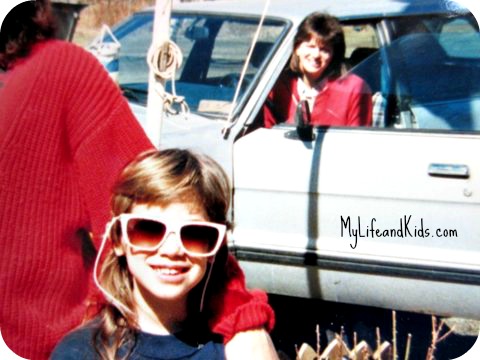 That would be 6-year-old me, sporting an awesome mullet. (Not to mention my rockin' sunglasses.)
But I think my mom's mullet is even better than mine: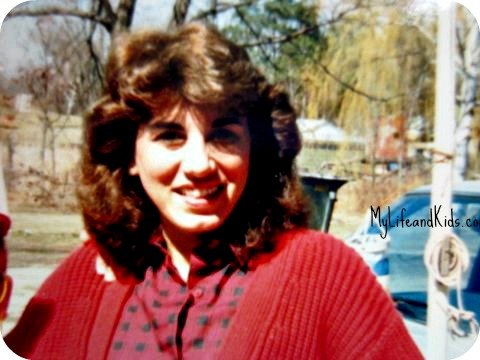 It's like a fancy mullet. With wings. Or do you call those feathers?
Even better than my mom's mullet, are my mom's pants: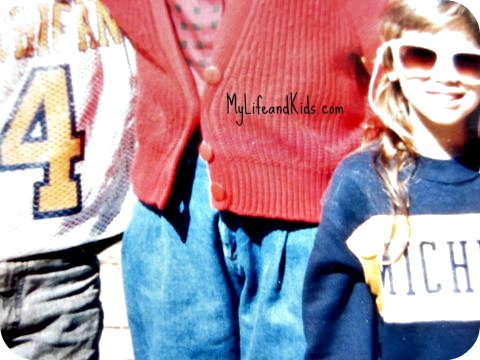 Yup – these are your ultimate mom jeans. High waisted, slightly stonewashed, WITH pleats! I wish I had a pair of my own.
But the very best part of this picture, HAS to be my Aunt Lura getting out of her car in the background.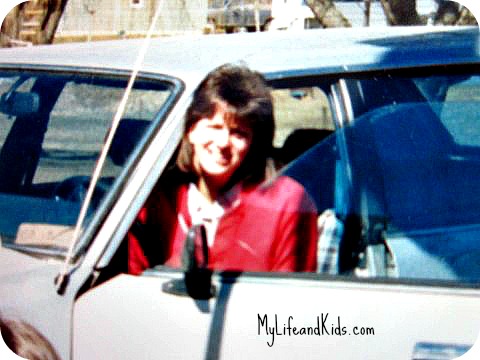 Her hair makes me laugh every single time I see it. Isn't it so amazing?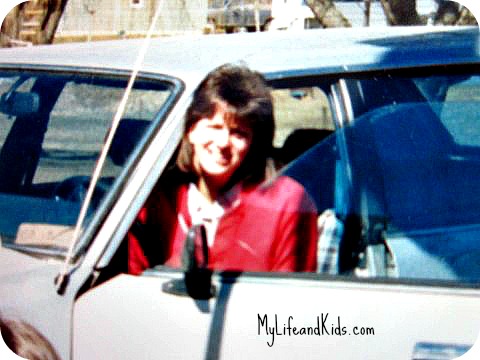 Do you love it as much as I do?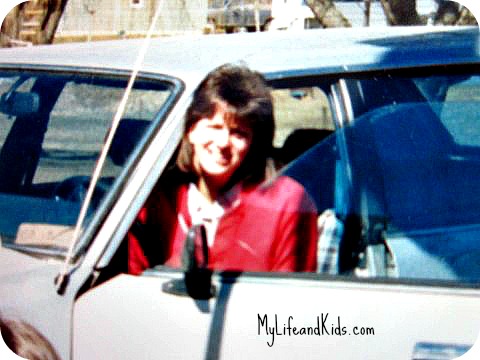 What's your favorite part of this picture?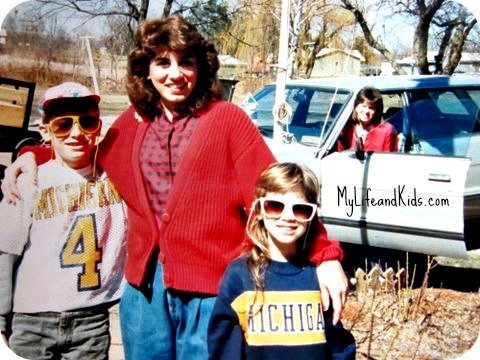 Looking for the Finding the Funny party? It will be back on Wednesday, January 2!