I'm pretty sure that I have some of the funniest readers ever. I mean – have you read the comments I get? They're hysterical. I oftentimes read your comments out loud to Even Steven after the kids go to bed. Every once in awhile he raises his eyebrows – which means he thinks it's funny.
And sometimes he blinks twice – which means he thinks it's really funny.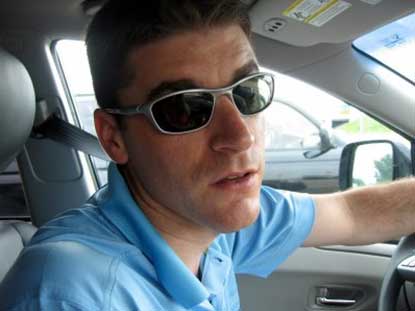 I also get a lot of random questions from you. So rather than just answer them one-by-one via email like I have been doing – I figured it was time for me to post my answers to some of your questions…
Does your mom read your blog?
Yes! She reads it, she comments on it, she calls me to read my post out loud to me, she calls me every time someone comments to read their comment out loud to me, she shares it on her Facebook page, she reads it out loud to her friends. She loves my blog – and she especially loves all of the ridiculous stories I post about her.
Anytime my mom is mentioned in a blog post – you should read the comments. She has usually shared her side of the story. Here's a good example.
Do you drink alcohol?
Yes. But after being pregnant or breastfeeding for the last five years (other than 7 months and one week – but who's counting?), my tolerance is about zero. And I never drink and blog!
My alcoholic drink of choice is WARM Natty Light. I keep cans in the pantry.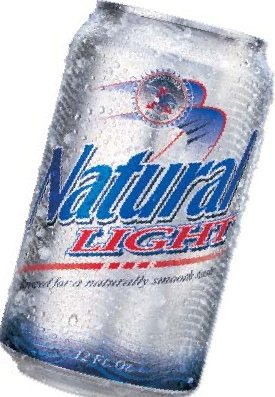 In your post about exercising in your underwear, you said that you then take a quick shower and get on with your naptime activities. Do you really shower?
Not really…  In fact, I'm sitting here right now trying to get my sweat to dry so that I can put my clothes back on.  And seriously – of everything I wrote about in that post, THAT's what you're questioning?
I really like your party trick. Do you have any other hidden talents?
Yes, I do actually. I can balance a full beer bottle on my butt shelf. Don't know what a butt shelf is? Google it. (Well – I just googled it. Don't google it at work. And – mom – please don't google it. Just call me, I'll explain it to you later.)
Who do you look up to in life?
There are a lot of great and amazing people in this world. But I have to say that I have a very strange obsession with Tori Spelling.
This was my announcement to my office that I was pregnant for my second child (yes – that is Tori and her family, with our heads on their bodies). And I MAY have had Miles and Alice 16 months apart because that's what Tori and Dean did – but don't tell Even Steven that.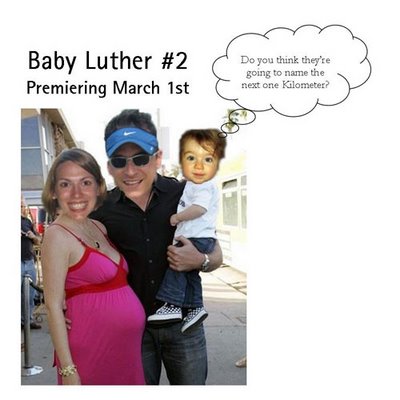 Does your mom have a blog? She should get one!
No – and please stop encouraging her. Only kidding, mom. I'll totally support you if you decide to start a blog!
Do you like to travel? Have you ever been overseas?
Hmmmmm…. I like to vacation. The travelling part makes me a little anxious – especially when I'm trying to figure out the logistics of three kids and an Even Steven. I'm sure things will get easier as the kids get older, and then this will probably be a YES, YES, YES!
I have never been overseas, but I did go to my senior prom with the foreign exchange student from Spain. So – I'm thinking that probably counts – right?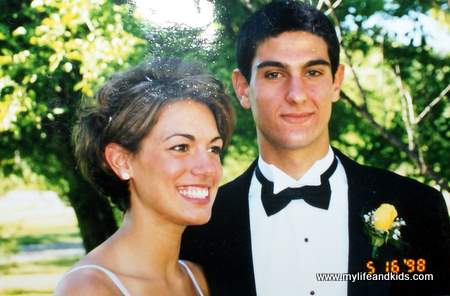 Keep those questions coming! You can leave a comment on any post, or send me an email at mylifeandkids.anna@gmail.com