Category Archives:
My Life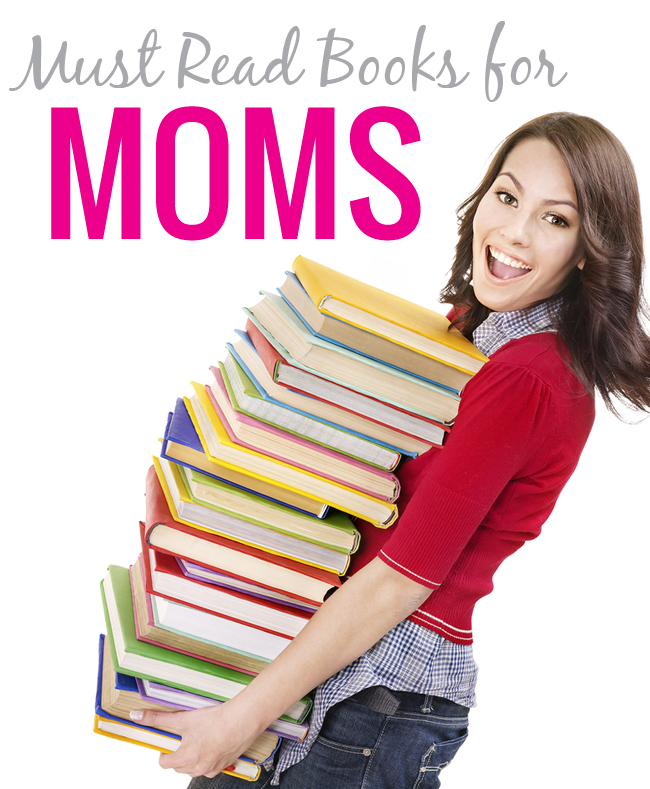 In case you didn't know, I have some crazy talented friends. And if you're a mom that loves to laugh, then my friends have written some books just for you!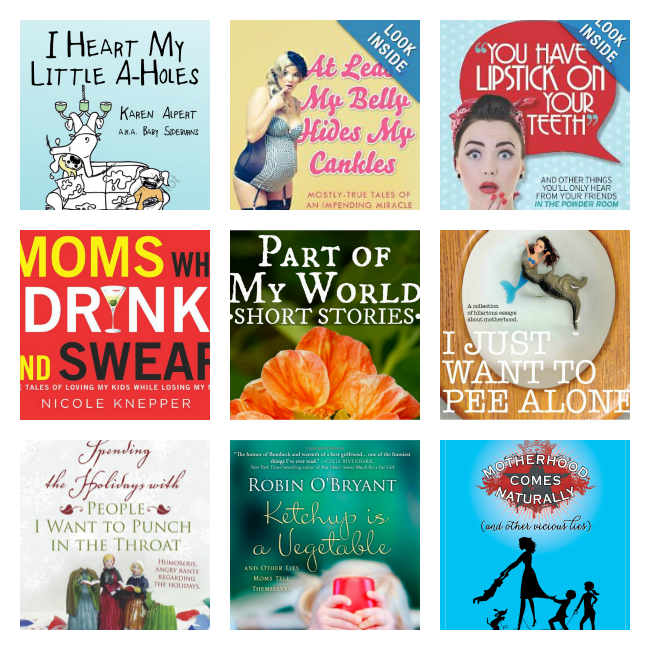 I Heart My Little A-Holes
Karen Alpert of Baby Sideburns doesn't hold back – even a little – in her debut book. From Caillou to vaginas and everything in between, you will laugh hysterically through this entire book. (There's a reason it's already a best seller!) Full of hilarious stories, lists, thoughts and pictures – you'll be laughing so hard you'll wish you were wearing a diaper. Buy it here.
At Least My Belly Hides My Cankles
Seriously – Paige Kellerman at There's More Where that Came From does not disappoint in this book about pregnancy – and all that comes with it. You'll fall in love with Paige's writing style – while you're laughing hysterically. It's that funny. Buy it here.
You Have Lipstick On Your Teeth
If you're not a regular reader of In the Powder Room, you should be. And 39 of their contributors have banded together to write this anthology of original short stories. Featuring stories they would only tell their closest friends, most likely from within the haven of a ladies' room – they're talking about it all! From bodily changes, relationships, careers, motherhood, aging, illness and more – they're revealing their deepest darkest secrets. And you're going to love every one of them! Buy it here.
Moms Who Drink and Swear
Nikki, of Moms Who Drink and Swear, is one of the sweetest, most supportive bloggers out there. She has this really sweet face and sweet, soft voice – and you think she's just going to be a real sweetheart. She's a real sweetheart with a real potty mouth – which makes me love her even more.
Based on her hugely popular Facebook page, "Moms Who Drink and Swear," this book reveals why family dinners are like herpes, how to avoid smashing toys that are being fought over, and the joy of hearing that your son has murdered his imaginary friend. Buy it here.
Part of My World, Short Stories
Kim of Let Me Start by Saying, is an amazing writer, and these short stories left me begging for more. And for just $0.99, you won't be disappointed. I promise!
Love. Fear. Passion. Hope. Walk through the many worlds of human experience that live in the creative mind of up-and-coming author Kim Bongiorno. In this collection of twenty-one short stories you will meet a troubled teenager, fallen princess, reunited lovers, creatures from afar and more. Funny, sexy, macabre, and heart wrenching, there's something for everyone woven into these tales. Buy it here.
I Just Want to Pee Alone
Okay – so perhaps I'm a little biased because I'm one of the 37 authors of this book, but it really is hysterical.
And I'm not the only one that thinks so. Within a week of its debut, the book landed in the Top 10 on Amazon's list of Best Sellers in Parenting and Family Humor, as well as in the Top 10 on iTunes in the Humor Books category.
And it has over 150, 5-star reviews! Buy it here.
Spending the Holidays with People I Want to Punch in the Throat
Yes – it's holiday time. And yes – you need to read this book. Laugh along with Jen of People I Want to Punch in the Throat – and I guarantee that this book will become one of your holiday traditions! Buy it here.
Ketchup is a Vegetable: And Other Lies Moms Tell Themselves
I became a fan of this book before I even met the author – Robin O'Bryant, of Robin's Chicks. In fact, I've read it three times now, and it gets better every time. Sometimes it makes me feel like I'm not alone in this crazy world of parenting. And other times it reminds me that my job could be so much worse. Robin puts it all out there, and I love her for it! Buy it here.
Motherhood Comes Naturally (And Other Vicious Lies)
Trust me on this one – you won't want to miss this book by Jill Smokler (of Scary Mommy). It's witty and funny and rings so true! Buy it here.
You can see more of my favorite books in my Fabulous Finds Section: Books to Read Right Now.
This post may contain affiliate links.
Dear Daughter,
The next time you suggest a camping trip for the entire family – and you pick the place – the answer is no!
Not maybe.
Or, Oh that sounds like fun.
Just. NO.
Don't get me wrong, we had a wonderful time in the woods with the kids – once my heart recovered from the hairpin curves and the drop-off cliffs on either side of the truck – for miles and miles!!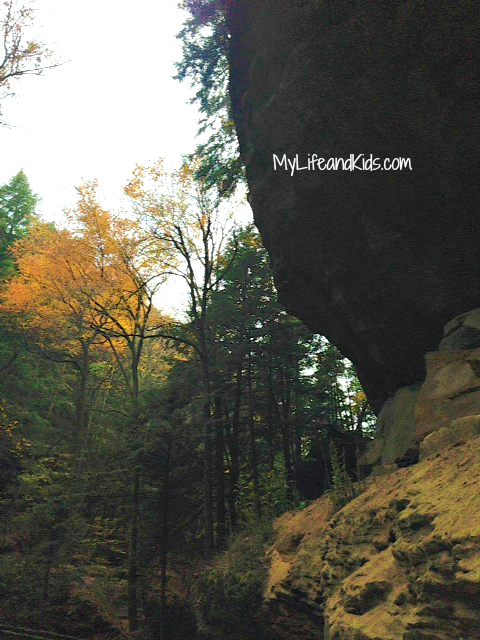 And this after getting a text that read "Really cool campground – kind of hilly."
Hilly? Really??? That's what you call those drop-offs? I was terrified each time a child went outside that we would lose them over the edge.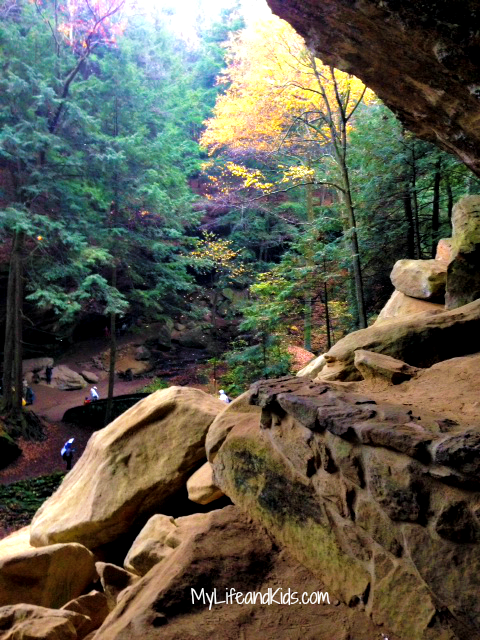 The beauty was stunning for sure – and Dad was a miracle worker – backing the trailer in between all those trees on a tiny little path with a death drop… the only thing truly missing was a wind storm to make all my fears come true.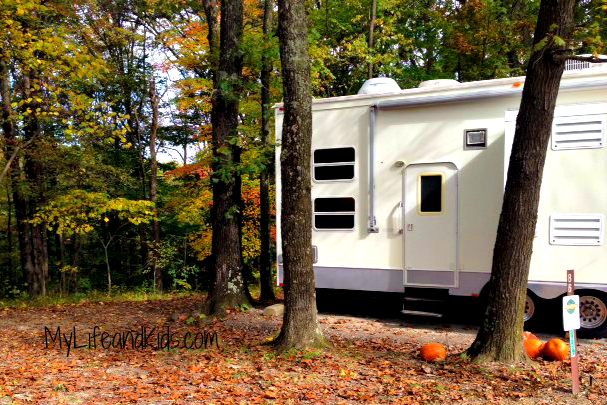 The 4-hour drive that turned into 7 grueling traffic–filled hours, ending in a climb up a mountain side that threatened to give me a nose bleed was topped only by the thrill I felt when we went exploring on Saturday, and you let the children try the trails on their own – in spite of the warning signs…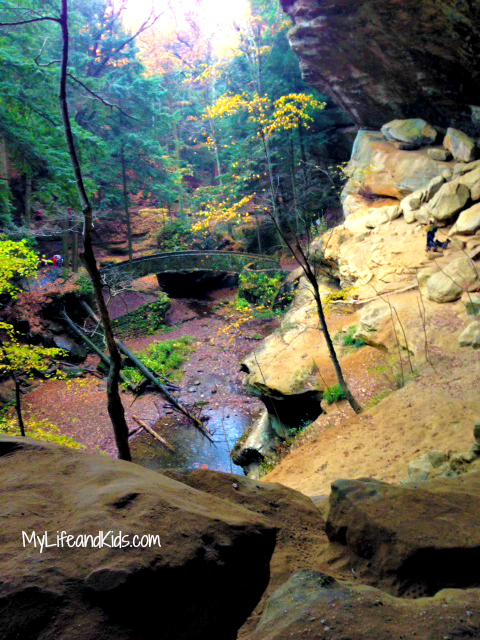 I really tried not to care or watch as they tripped down and up the paths and explored the caves and the edges… and to your credit – they lived.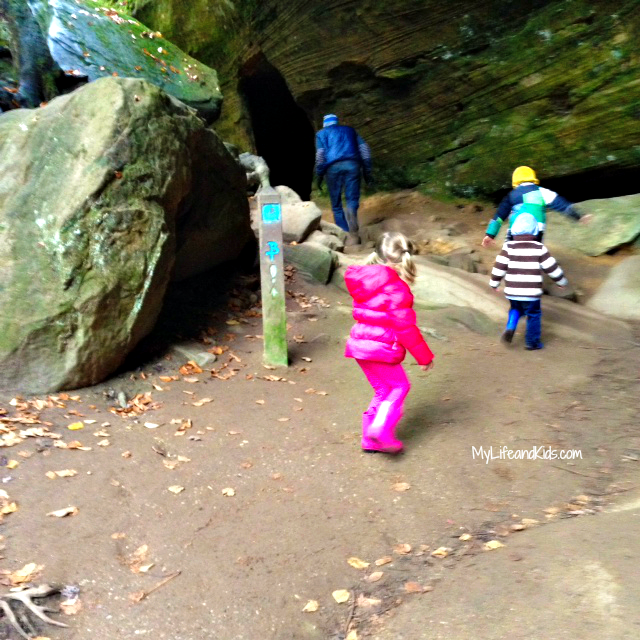 And looking at the pictures – we had a wonderful time for sure.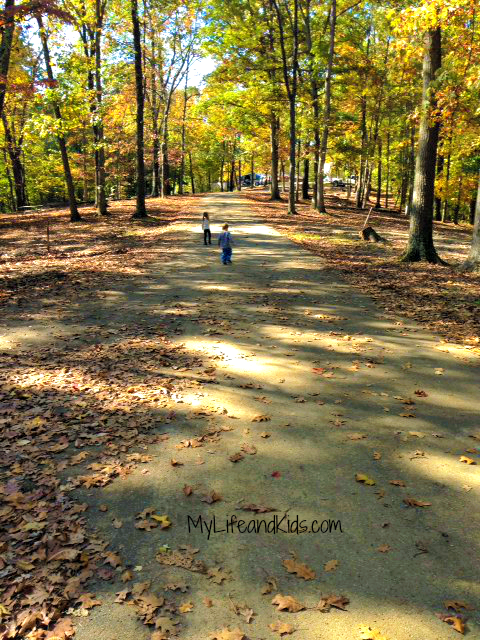 But this time, I have really learned my lesson. No more trusting you.
It reminds me of the time I trusted your pregnant hormonal self when you set me up with your hairdresser for a special cut that you claimed was perfect for me.
I wasn't allowed to look in the mirror for 3 hours – and when I did my hair was an inch long (or less) all over my head. Even my best friends asked "how could you let her do that to you?" and they were talking about you – not the hairdresser.
"I trusted her," was my reply – which is what I said to your Dad when we were hours into traffic and he asked if I had any idea where we were going.
"Did you even check this out?" he asked.
My answer? "I trusted her."
Well, that was your first mistake. He said that silently – but I knew what he was thinking.
So I love you dear daughter, and I love spending time with you and your precious family – but next time, I pick the spot – got it?
Now please excuse me while I check out what my new favorite blogger is up to today.
Love,
Mom
21 Oct
The last seven days of my life are a bit of a blur.
I've battled a stomach bug,
been awakened in the middle of the night with a puking 4 year old,
prayed for a potty-trained 2-year-old as I changed diarrhea diapers for days,
went camping in the woods for four days – when temps were in the 30s at night,
And celebrated a 6th birthday!
It has been a long week. Full of lots of tears, puke, poop, laughter, joy, celebration – and pit toilets.
In the woods.
Believe me when I tell you that having three out of five family members battling a stomach bug and going on a four-day camping trip with three little kids, Even Steven and my parents has given me a lot of blogging inspiration.
But I'm not sharing any of that with you today. I'm way too tired – and I'm spending my day getting carsick while Even Steven navigates our family out of the woods and home to the suburbs.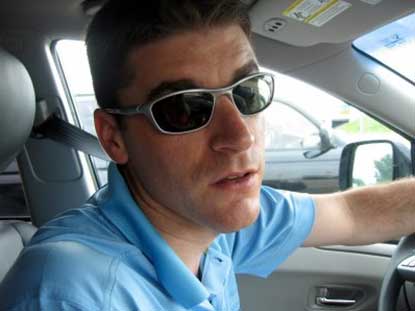 I did, however, want to tell you about my mom's new favorite blog – which I've heard a lot about during our last four days of camping together.
Oh my gosh – she's so hilarious.
BWAHAHAHAHAHA – did you read today's post? It's THE funniest thing I've ever read.
Ever.
Ahem…
Her Royal Thighness is over 50. She calls herself chubby.
She has blog posts called Goodbye Jello-o Brick Road and HELP! My Hipness Has Fallen and it Can't Get Up.
Yes – she really is hilarious. Even for people like me who aren't over 50 and may or may not be chubby.
So while I spend my day unpacking from camping and trying to get the smell of smoke out of our hair, head on over to Her Royal Thighness.
Be sure to tell her that her biggest fan – my mom – sent you.