Category Archives:
My Life
Even Steven and I were running in a race, and we were nearly to the finish line when the storm sirens started going off. We followed the instructions of the race officials and ran towards a large shelter house to take cover – along with 200 other runners.
When we got into the building, something seemed weird to me.
Really weird.
The woman in charge was a little too cheery. A little too eager for everyone to follow her instructions.
But everyone did.
Everyone just filed right into the room that she told them to go into – and they sat down in theater-style chairs.
"This seems really weird," I said to Even Steven.
"You're fine." he said.
But I wasn't fine. And the entire situation wasn't fine.
I paced back and forth in the room, trying to put my finger on what was bothering me. The cheery woman wasn't pleased with my behavior, but despite several attempts by her to calm me down, I refused to take a seat.
Then it hit me. They were going to kill us.
All of us.
Just as I realized this, I turned and saw my parents on the other side of a glass wall. I ran forward and put my hand up to the wall. My mom put hers up on the other side of the glass wall.
"Mom – they're going to kill us." I cried.
"I know," she said. "I love you!"
I turned back as Even Steven was grabbing my hand and telling me it was time to go. We were among the last group to leave the building and walk towards our death.
But I couldn't give up. I let go of Even Steven's hand, and I managed to run out a side door – leaving Even Steven behind.
I ran outside, and was able to quickly hop into a taxi – even though we appeared to be in the country. It was dark, and I kept my head down in the backseat so that no one would see me.
"How did you escape?" asked the Taxi driver.
"I'm not sure," I said.
"You don't have much time," he said. And he proceeded to tell me everything I would need to know.
"The cheery woman is one of the "Monks." Luckily, when they're in their human form, they can't communicate with each other telephathically. But when they're in their "Monk" form – they look like large gorillas – and they can communicate with their thoughts."
"It won't be long until they're looking for you."
I began to panic as the Taxi driver handed me a duffel bag full of everything I would need in order to escape. Needle and thread, a man's tie, hair dye and some paperclips.
Just then, we passed a terrible car accident on the side of the road. I could tell immediately that most of the passengers had been killed – but there were my parents lying in the field. Their bodies looked mangled, but I could tell that they were alive.
The Taxi driver stopped the cab, and jumped out. Out of the darkness, I could see the gorilla "Monks" walking around. I was crying at the loss of my parents – and shaking out of fear of being seen by the Monks.
I watched as the Taxi driver started pointing to my parents and talking to the Monks.
"Fix them," he said. "But don't erase their memories. Just fix their bodies. Don't ask my any questions. Just hurry up."
The Monks fixed my parents, and they quickly ran to the car and jumped into the backseat with me. We cried and embraced.
The Taxi driver drove us to my house – and told us we didn't have much time to escape.
"There are only two places that you will be safe," he said. "Cancun, Mexico – or a special star-shaped rock in Denver. You must go to one of those places immediately before they start looking for you."
We ran into my house and woke up Even Steven's mom. She was concerned that we never came back from the race and felt like something was probably wrong. It took some time to convince her of our story, but she quickly came on board and began packing a small bag for each of my three children.
I called Even Steven's brother and told him and his wife to come to our house immediately with their two kids. They were reluctant to wake their kids in the middle of the night, but we were insistent.
At that point, I decided that I needed to go back and look for Even Steven before I got on a plane to escape. So when Even Steven's brother arrived, we created a plan.
Even Steven's brother was most familiar with Denver, so we decided he would take our kids, the grandmothers and his wife directly to an airport to catch the first plane to Denver. From there, they would hike to the star-shaped rock for safety.
My dad and I decided to go looking for Even Steven – but first we had to dye our hair and come up with a plan…
And THAT – my friends – is the dream that I had on Monday night.
And THIS is the face that Even Steven made when I told him about it.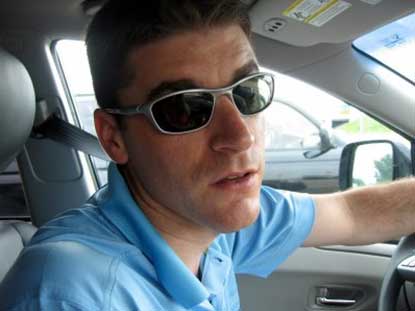 We both had several theories as to what it all meant. But I decided to turn this one over to you:
What do you think this dream means?
And – on another note – does your husband also act annoyed when you try to tell him your very vivid, wacky dreams?
12 Nov
This time of year always gets me.
There's something about the time change, the colder weather, the darker evenings and Even Steven's voice that just get to me.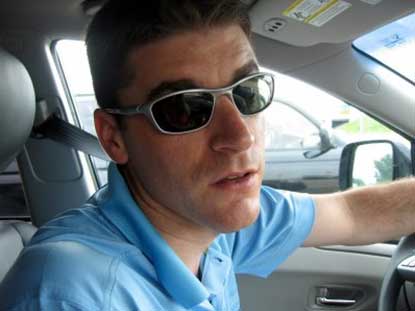 And even though I know it's coming, I'm surprised every year.
It usually begins when I start adding sugary creamer to my coffee.
Then I skip a few workouts.
Then I start serving a few more casseroles for dinner.
And before I know it, I'm falling asleep on the couch at 8 pm, waking up at 4 am for no reason at all, I haven't exercised in weeks, and I'm trying to convince myself that Oreos are a perfectly healthy breakfast.
Have you ever felt like this?
What starts out as a slow slide into winter turns into me at the bottom of the slope – with dark circles under my eyes, dust on my treadmill and my muffin top poking out of my jeans. (And let's be honest – I can't make those slits any bigger, amiright?)
I'm tired. Stressed. Bloated. And it's not even Thanksgiving yet.
I figured I would just let things ride for awhile – at least until the first week of January – and then I would start undoing the damage along with the rest of the world.
I haven't set resolutions in years – it sounded kind of fun – and my 5th cup of sugary coffee was calling my name and I would much rather be writing than running. And maybe I'd just run out and buy a stretchier pair of jeans…
And then I got a big fat wake up call.
Emphasis on the big and fat.
Last Thursday, as part of my gig with Fox 19 News, I went on live television. I'm on every two weeks, so I wasn't too worried.
I took a shower. I brushed my hair. I slapped on some makeup. I did my 5-minute segment, and then I came home to watch myself.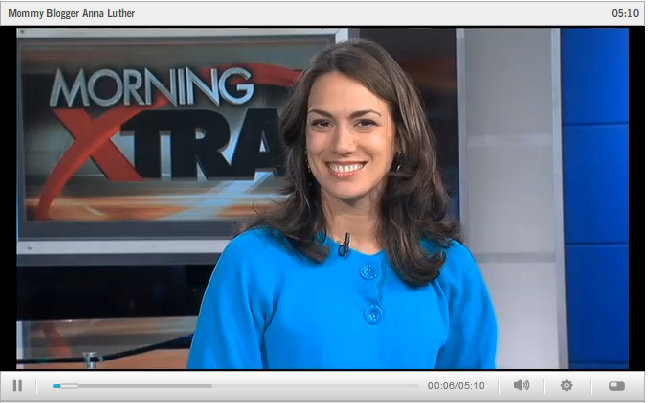 I really think that everyone on the verge of totally letting themselves go should be forced to watch themselves on High Definition television – on a widescreen TV.
Seriously.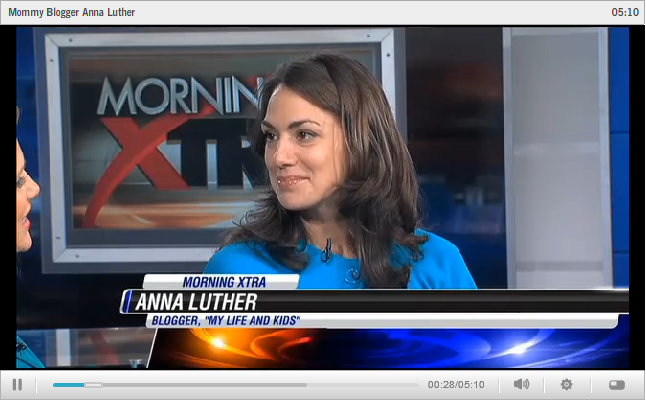 I look tired. No amount of concealer was able to cover up those circles.
I look bloated. Fat? Not necessarily. Bloated and puffy? YES.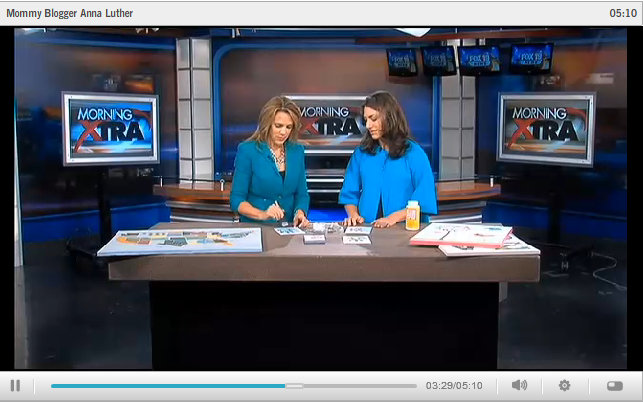 And – don't even talk to me about that jacket – I already burned it. I mean – what was I thinking?
Even while watching it, you can tell that I'm distracted. I was slow to respond to questions. I was slow to smile. I wasn't my usual peppy self. You know? (And I can never get their videos to embed into my site the right way, but you can watch the entire thing here if you really want to torture yourself.)
I ended up having to watch that awfulness five times before I went to bed that night. Because the kids wanted to see it immediately, and even though I had already told Even Steven how disgusting it was, he insisted on watching it himself.
When I woke up the next morning at 4 am and started drinking cup ONE of my entire POT of sugary coffee, I started thinking that maybe I shouldn't ride this slippery slope all the way through the holidays. But the SUGAR! and the CHEESE! and the SUGARRRRRRRRRR!!!!!!!!!
I was still considering my options and was drinking cup #6 of sugary coffee, when I got an email from Katie and Megan at Prescribe Nutrition. For a minute, I seriously thought that they might somehow be reading my mind.
Or that Even Steven had secretly called them to get his crazy wife under control.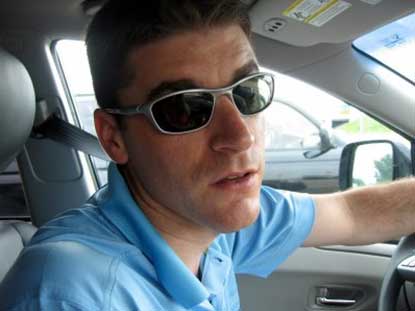 In a 30-minute phone call with Katie and Megan, I knew I had my answer. I was ready to beat the bloat and get off the roller coaster.
For good.
Katie and Megan are nutritionists who joined forces to create Prescribe Nutrition. (Be sure to check out their amazing blog and Thanksgiving eCookbook!) They both know first hand what the diet roller coaster, chronic health problems, and the confusing world of nutrition can look like. Their advice? Get off the roller coaster.
Give your body a break.
Clear out the clutter and let whole foods do their magic.
I hit it off with Katie and Megan immediately, and I was especially excited about their new program: Holiday Disaster Prevention – Stopping Disasters before they start!
Amazing, right?
This super-duper special 7-day program is designed to to keep us feeling energized, healthy and stress-free during the holidays. AND – it will keep us from having to unbutton our jeans between now and January 1st (which seems nearly impossible, don't you think?)
I never suggest anything to my readers that I haven't tried out for myself, so I hopped into the tail end of their last program and played a little catch up over the weekend.
They are the anti-diet – and I love that. I don't want to count calories or be told what to eat when – only to lose weight and then gain it all back when we go on vacation or when I get sick of counting or when I'm sick and tired of eating the exact same thing for dinner every night.
This isn't a diet. It's a whole way of life. And it's packed with the kind of tips and reminders I need to kick some nasty habits to the curb.
What I've Learned so Far…
I've been doing their program since Sunday (yes – only three days) – and I'm impressed!
In those three days:
I haven't woken up before 6:30 once
I have more energy than I've had in weeks
My son begged me to make him sweet potato chips for his school lunch
Even Steven has been drinking a special drink with me every morning (more on that later)
I feel good.
And even though the holidays are rapidly approaching, my stress level has gone from an 8 to about a 3.
And Even Steven is looking a little more like this:
I'm so glad I didn't allow myself to continue feeling bloated and foggy and tired until January.
Join Me!
I'm going to be taking their next Holiday Prevention Program, and I'd love for you to join me!
It's December 9th – 15th and you won't be disappointed!
AND – they're giving all My Life and Kids readers 20% off! Enter code MLAK20 to take 20% off and sign up now!
Click here to take the December program with me.
I'll be reminding you about the program several times over the next few weeks – and Katie and Megan are going to be sharing a few of their tips and tricks for battling the holiday bulge (and some amazing recipes) in the next few weeks too.
We all deserve to feel great this season – let's do this!
This post contains affiliate links.
I started noticing some changes in my life a couple of years ago.
At first I thought it was pregnancy hormones (I was pregnant with Simon at the time). Then I thought maybe it had something to do with the kind of soap I was using.
But now, I realize that I'm just becoming a middle-aged mom.
Afraid you're becoming one too? Here are a few of the signs I noticed…
I wanted a minivan
I'm not kidding you, I wanted it so badly I could taste it. A minivan? In silver? Yes, please! In fact, I've found that my left eye starts to twitch when I'm riding in a vehicle that is not a minivan.
Even Steven wears rubber gloves
After a long day of my husband working and me taking care of the kids, we like to unwind by Even Steven slipping on a pair of rubber gloves and helping me take off my compression hose. How do you spell S-E-X-Y?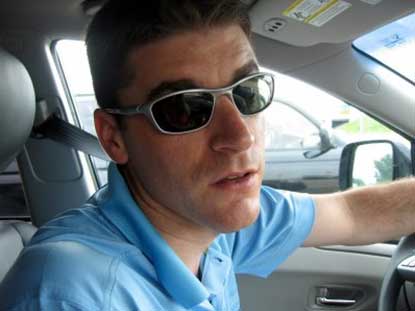 Vacation Fund
My vacation fund is now my varicose vein surgery fund. See above. And – PS – vacations with kids aren't really vacations. Amiright?
Christmas List
My Christmas list for the past two years has consisted of every single item in the LL Bean catalog. I mean – if they make a soft turtleneck in every single color, then why wouldn't I wear one every single day? Someone please agree with me on this!
Raisins
Yes, I said raisins. And – no – I'm not referring to a part of my body.
I knew I was a mom when I realized that the raisin on my living room floor would stay on the floor until I picked it up. It could be days, weeks – maybe even a year if I let it go that long. But I know I'm now a middle-aged mom because I'm oftentimes too tired and sore to bend over and pick up that raisin.
And – PS – why will my kids eat woodchips off the playground but they won't eat a freaking raisin off the living room floor?
I'm not even going to get into the gray hairs or the bodily changes – or how Even Steven is nagging me about college funds. That would be much too depressing for all of us.
Are you a middle-aged mom? What were your signs?