A few of my favorite things for kids that I'm loving this summer!
Popsicle Molds
My kids love popsicles. And I LOVE making popsicles with these silicone molds. The Silicone Ice Pop Maker Set
is fabulous.
Some days I fill them with unsweetened applesauce. Sometimes it's straight up yogurt. A lot of times we'll whip up some peanut butter smoothies to fill them.
And they're dishwasher safe – and have great little lids to keep them from spilling before they're frozen (and to hold leftovers).
Puzzle Sandwich Cutter
We're having a lot of picnics at the park and at the pool this summer. Which means we're eating a lot of sandwiches! Every now and then I like to use this Puzzle Bites Sandwich Cutter
for a fun picnic surprise.
The kids love it! And I love that I'm not wasting any bread by using it.
Puddle Jumper Life Jackets
My kids can't swim yet. They're taking swim lessons, but I'm still pretty nervous when they're around pools and lakes.
These Puddle Jumper Basic Life Jackets
are the perfect combination of a life jacket and swimmies.
They can easily swim with them on, and float – and they could save their lives if necessary. Miles and Alice wear them anytime we're going to a pool without a separate baby pool. It helps me be a lot less anxious around bodies of water
Sili Squeeze
Leave it to my sister-in-law to find the best kids' stuff out there!
Do your kids like to eat the squeezable applesauce? Now you can use the Sili Squeeze to pack along your own squeezable snacks.
Simon absolutely loves it! And it has a special spout on it that makes it spill free – so Simon can get the food out, but it never spills when he squeezes it.
Usually I fill it with applesauce or yogurt, but every now and then I surprise him with a smoothie – his favorite.
You can click here for more information: http://thesilico.com/
Click here to see more of my favorite things.
*This post contains affiliate links.
Ever since Miles moved into a big-boy bed, we've struggled on and off with him getting out of bed too early in the morning or getting up too early from naps.
For a kid that can't tell time yet, it's tough for him to wait in his bed for us to come and get him after naps or in the morning. (Or at least for him not to get up until after 6 am in the morning.)
Enter one of our new favorite things:
Kid Sleep Alarm Clock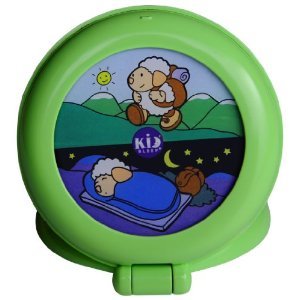 We set a timer on this "clock" and when the sheep is sleeping, then Miles knows that he's supposed to be in his bed. When the sheep has his backpack on, then Miles knows that he can get up.
It also has a nice glow to it, so it serves as a nightlight too. We set it for naps and for overnight. And – I can decide if I want to set it for a certain amount of time (3 hour naps anyone?) or for a specific time of day (like 7 am).
It works like a charm!
Click here to see more of my favorite things.
Every now and then I share a few of my favorite things. These posts contain affiliate links.
I LOVE my pan scrapers.
But I don't think I've ever used them to scrape a pan.
No – they're much too handy to waste on scraping pans.
Durable Pan Scrapers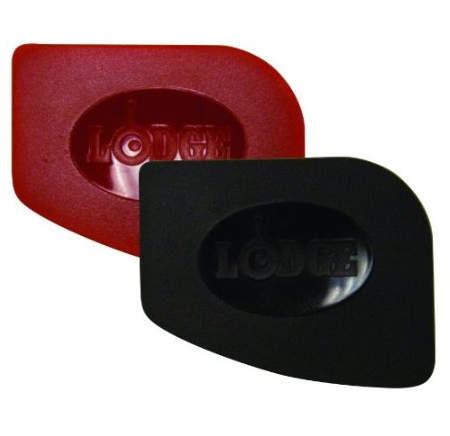 Instead, I use them to scrape the yogurt that seems permanently adhered to my kitchen countertops and cabinets. I use them to scrape the glue that's stuck on the kitchen table.
They're the perfect tool to get goobers off the wall.
And I can just toss them in the dishwasher whenever I need to.
I even keep one in the bathroom. If you have a boy in the house, then you know what I use it for. It has totally saved my fingernails!
And don't get grossed out, mom. I don't mix up the kitchen one with the bathroom one… well, not since that one time when you were visiting.
I'm not sure how I'd survive motherhood without my pan scrapers!
Click here to see more of my favorite things.
Every now and then I share a few of my favorite things. These posts contain affiliate links.