I'm teaming up with Boogie Wipes to co-host a huge party on Pinterest – and you're invited!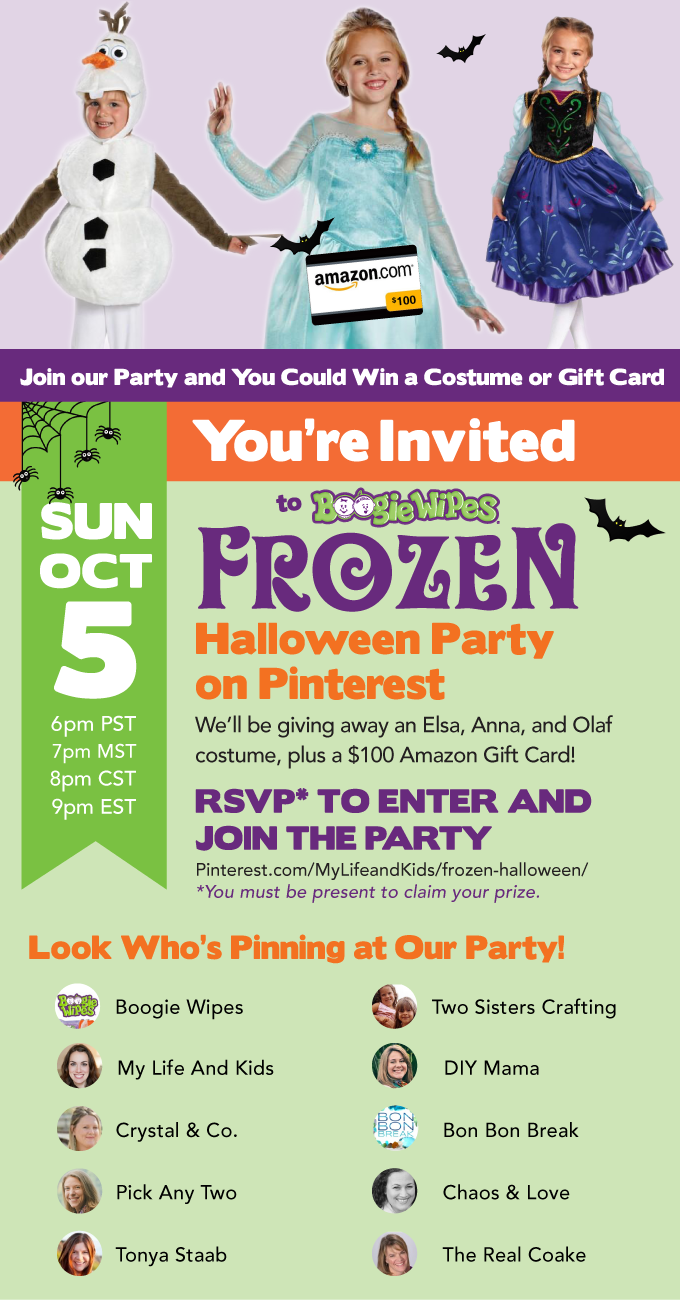 What is a Pinterest Party?
It's a fun night of pinning – and you can win some amazing prizes while you're at it!
My co-hosts and I will pinning our very best Halloween and Frozen ideas to the Frozen Halloween Pinterest Board.
We'll be pinning Halloween favorites like DIY costumes, scary food ideas, decorating tips and tricks as well as great Frozen-inspired treats, games, party decorations and more!
You'll want to be there to repin and save your favorite ideas. The best part is, we'll be giving away some awesome party prizes throughout the night!
Where: Frozen Halloween Pinterest Board
When: Sunday, October 5, 2014
Time: 6-7 pm PST, 7-8 pm MST, 8-9 pm CST, 9-10 pm EST (Make sure to show up in the correct time zone!)
You must follow the directions on the giveaway widget below to RSVP, and be entered for a chance to win the giveaway prizes when you attend the party.
See what you could win!
Did I mention the great prizes involved? You could win a Frozen Elsa Costume, a Frozen Anna Costume, a Frozen Olaf Costume or a $100 Amazon Gift Card.
How fun is that?!?
Join the Party!
Here's how easy it is to join the party…
Step 1
Complete the form below to RSVP.
Step 2
Follow the party hosts on Pinterest.
Step 3
Show up online at the Frozen Halloween Pinterest Board, Sunday, October 5th at the correct time for your time zone.
Follow My Life and Kids's board Frozen Halloween on Pinterest.
Step 4
Repin your favorite Halloween and Frozen ideas so you can find them when you need them, chat it up in the comments and have fun!
**Winners must be present on October 5, 2014 at the the Frozen Halloween Pinterest Board to win. If your name is announced, please reply via the comment section of the prize announcement within 5 minutes or another winner will be chosen. ~ PLEASE use an email where you can be contacted. Please note that it is not required to follow the hosts on Pinterest, comment or repin anything in order to be entered in the giveaway or participate in the party.
We're looking forward to seeing you on Sunday night!
Halloween is nearly here, and I'm teaming up with Kandoo and some of my favorite bloggers on Instagram to co-host an epic Frozen Halloween costume giveaway.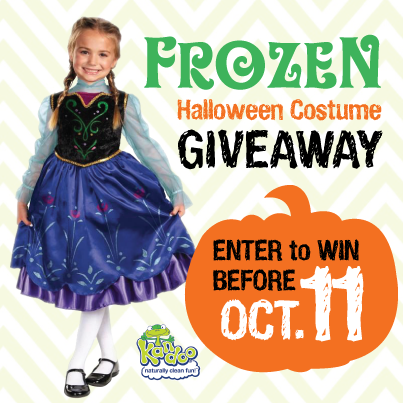 Do your kids love Halloween? Are they obsessed with Frozen? We're giving away three Frozen Halloween costumes and a $100 Amazon Gift card!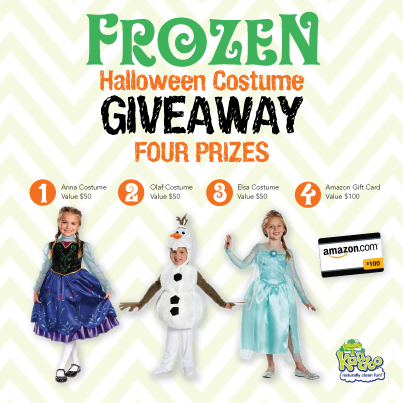 Enter Now!
Complete the form below to enter. Four winners will be chosen to receive one of the prizes. Must be 18 years of age to enter. Giveaway ends at Midnight on Saturday, October 11, 2014.
Be sure to Instagram your kids in their favorite Halloween costumes using #FrozenHalloween. We'll see you there!
Whether you're trying to potty train your toddler or you just want your older kids to wash their hands every time, be sure to visit Kandoo for great tips, tricks and products for naturally clean fun!
Congratulations to Shari M. You won the Better Lunch Giveaway!
I'm teaming up with MightyNest to give away a Better Lunch Goods super-pack worth $100+ to equip one lucky reader with a year's worth of lunch gear!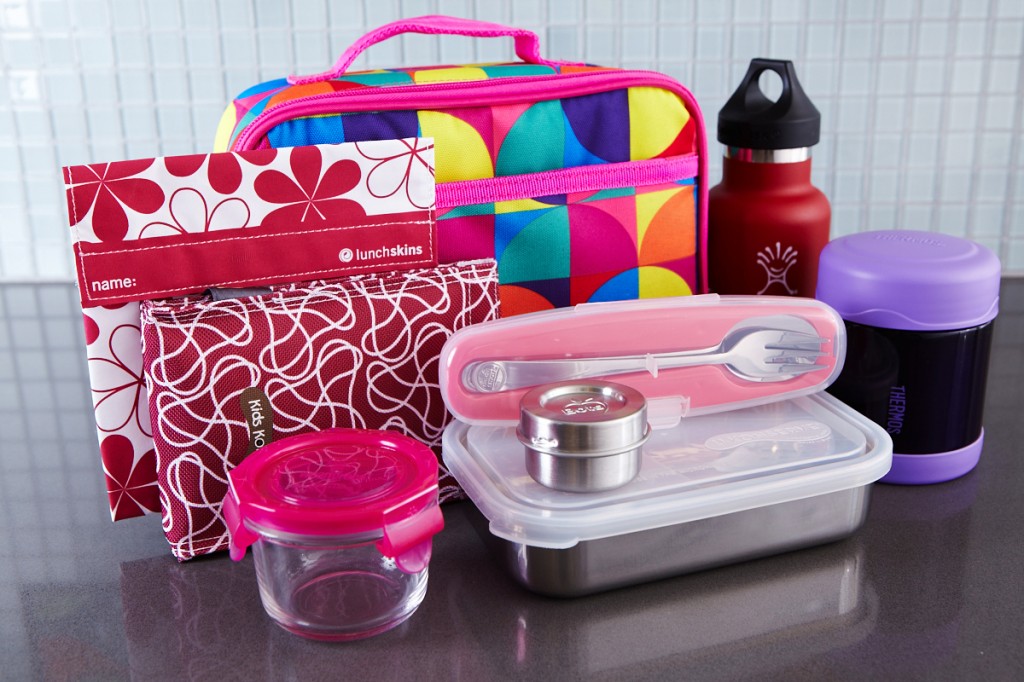 MightyNest has carefully curated the best selection of reusable lunch gear and water bottles – that meet all of your needs for safety and practicality.
And – as an added bonus – for every purchase you make at MightyNest, they give 15% back to your school. Seriously – not just any school – YOUR school!
I guess you could say that doing your back to school shopping at MightyNest literally gives back to your school. Click here to read more about how you can help your school by shopping at MightyNest.
Take the pledge to pack more lunches this year and enter to win this amazing Better Lunch super pack. When you take the pledge, your school will also be entered for a chance to win one of three $1,000 cash donations in a random drawing at the end of August.
I've teamed up with MightyNest to offer this great giveaway. All opinions are my own.