Enter to Win a $50 AMEX Gift Card from Luvs!
Celebrate Mother's Day in style with a $50 AMEX gift card! Entering is easy, simply click here to follow the giveaway instructions on Instagram. Good luck!
When my kids were little, I remember feeling like the days were long but the years were passing quickly.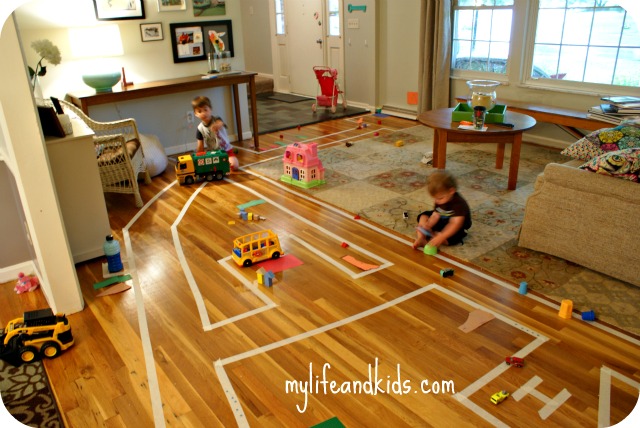 When walks around the block could take hours, and when my husband got home from work it felt like an eternity since he had left the house that morning.
Now that my kids are older, the days are flying by too. They're full of conversation and activities and homework and FUN. And they're going WAY too fast!
So I'm teaming up with Luvs to share what I love about motherhood, to give you a chance to win a $50 AMEX gift card (click here to enter), and to share some great ways to save on Luvs!
25 Things I Love About Motherhood
1. The noise. Whether we're laughing or yelling or crying or sqealing, these kids are loud. And I love the sound of children in my house.
2. My 6-year-old wakes me up most mornings by climbing into bed with me for a snuggle. It used to drive me crazy – now I know that it won't last for too much longer – and even if I wake up before him, I find myself waiting until he shows up to get out of bed.
3. Doing my daughter's hair. Even when she complains about me doing her hair.
4. Taking walks with my 3rd grader. He shares the most when we're walking.
5. Watching my kids conquer something they're afraid of. My "afraid of heights" daughter climbed the rope to the top in gym class this year. #girlpower
6. Catching my husband's eye after the kids do or say something surprising and knowing that he's just as in awe (or shock) as I am.
7. Teaching my son how to cook. He makes the most amazing fried eggs I've ever had. Seriously.
8. Hugs. Kisses. All the hugs and kisses.
9. When the kids excitedly find me wherever I am in the house to report if the dog pooped or peed in the yard.
10. My kindergartener shares all of his secrets with me. I'm not supposed to tell anyone. (I always know what gifts he's making me for Mother's Day far in advance.)
11. Seeing how all three of them handle the nerves that come with sports and seeing their excitement when they do well.
12. Watching them form friendships – and learn important lessons about how to be a good friend.
13. My oldest understands sarcasm.
14. Seeing their very different personalities and observing the different ways that my husband and I parent each of them.
15. Looking at my daughter's messy room and knowing it is exactly how my room used to look when I was her age.
16. Overhearing their conversations with each other.
17. Making them all laugh at stories about themselves as babies.
18. Making them all laugh at stories about ME at their age.
19. Checking on them when they're sleeping. My youngest sleeps flat on his back with his arms stretched out over his head. It always strikes me as being an incredibly trusting and happy way to sleep.
20. Their quick forgiveness and understanding when I lose my temper or act grumpy. They always accept my apology and move on.
21. The excitement they show when giving me homemade Mother's Day cards.
22. The other mom friends I've made over the years.
23. When I look around me after they all get home from school and can't believe that this is MY amazing life.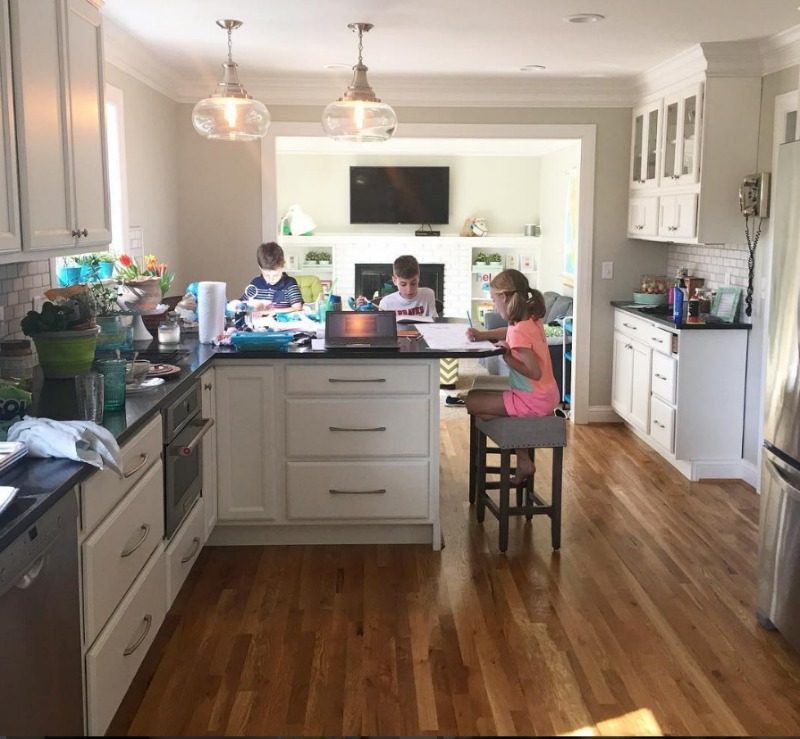 24. Coloring with my daughter.
25. Building paper airplanes with my youngest.
26. #8. Always #8.
Celebrating Mother's Day with Luvs
In honor of Mother's Day, Luvs, the official diaper of experienced moms (and dads, too) is sharing the luv and offering a great money-saving opportunity with a $1 print-at-home coupon.
Visit http://www.coupons.com/brands/luvs-coupons/ to access a Luvs coupon of $1 off any one diaper pack. Print-at-Home coupons expire 30 days from the date the coupon is printed by the consumer.
In addition, to continue sharing the savings, you can look out for the paper on Sunday, May 28th, for a high-value BrandSaver coupon offering for $2 off any one pack or box of Luvs diapers.
The expiration date is 6/10/17.
You can use these coupons at any mass, discount or grocery stores where Luvs Diapers are sold. All Luvs Diapers are included in this particular offer, except trial/travel sized diaper packs.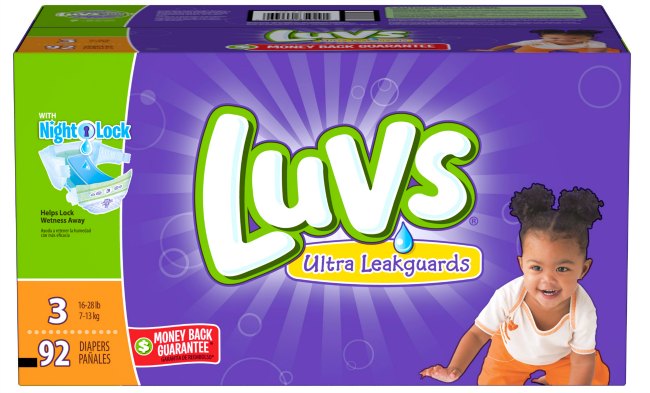 The official diaper of experienced parents, Luvs Ultra Leakguard Diapers with NightLock Plus™ are softer and more absorbent than before*, with large stretch tabs for easy fastening, ultra-leakage protection and a money-back guarantee. Luvs provides features babies and parents need for less cost than premium brands.
Learn More about Luvs
For more information on Luvs Diapers, visit www.luvsdiapers.com or the brand's social media channels on Facebook, Twitter and YouTube.
This post is sponsored by Luvs. All opinions and Mother's Day memories are my own.