If you're looking for some activities to get your kids excited about the school year, or are a teacher prepping for the first week of school, we've got you covered with these 20 awesome back to school games!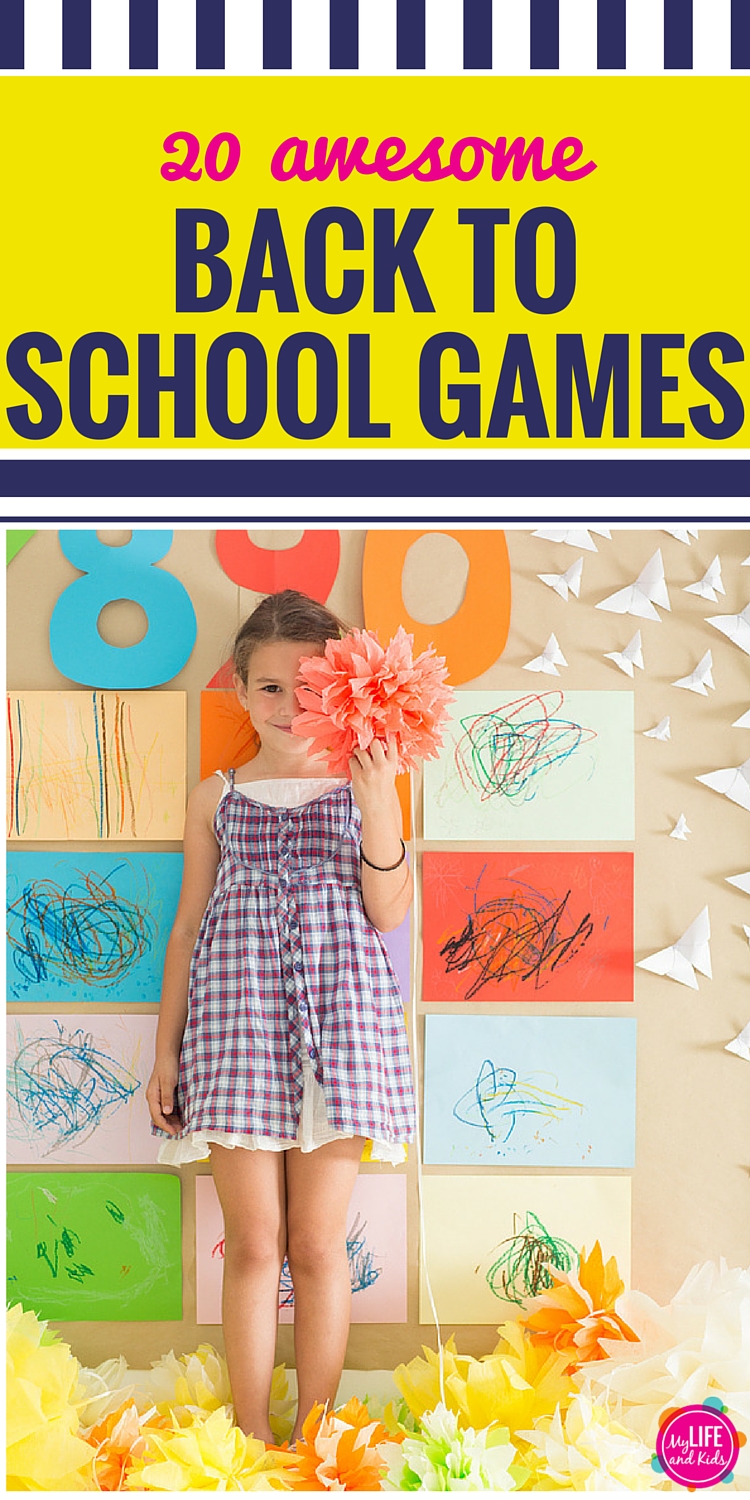 1. Alphabet Relay by Mom Inspired Life
2. Back to School I Spy Game by The Pleasantest Thing
3. Bears on the Bus by The Printable Princess
4. All About Me Bags by Teachers Pay Teachers
5. Let's Play Pass Pete by Kathy Griffin's Teaching Strategies
6. Hula Hoop Team Building Activity by Miss B's Rising Stars
7.Back to School Beach Ball by Dirty Hands & Lesson Plans
8. M&M Ice Breakers by She's Crafty
9. All About My Teacher Free Printable by Rulin' The Roost
10. Switch Sides If… by Mommies Hobbies
11. Back to School Freebies by Teachers Pay Teachers
12. Minute it to Win it Games by Growing Kids Ministry
13. Crocodile SNAP! Game by Free Homeschool Deals
14. Back to School Centers by Miss Kindergarten
15. Sticky Note Posters by Confessions of a Teaching Junkie
16. People Bingo by Teachers Pay Teachers
17. Who Hid the Button? by Kathy Griffin's Teaching Strategies
18. Save Fred by Ideas By Jivey
19.  Games to Re-Energize Your Students by Top Notch Teaching
20. Bazinga by Simplify With Me
For more fun activities to do with your kids, be sure to follow our My Life & Kids Activities board on Pinterest.
Follow My Life and Kids's board My Life & Kids Activities on Pinterest.